In Mahipalpur area of Delhi, the car was robbed and the driver was dragged on the road and murdered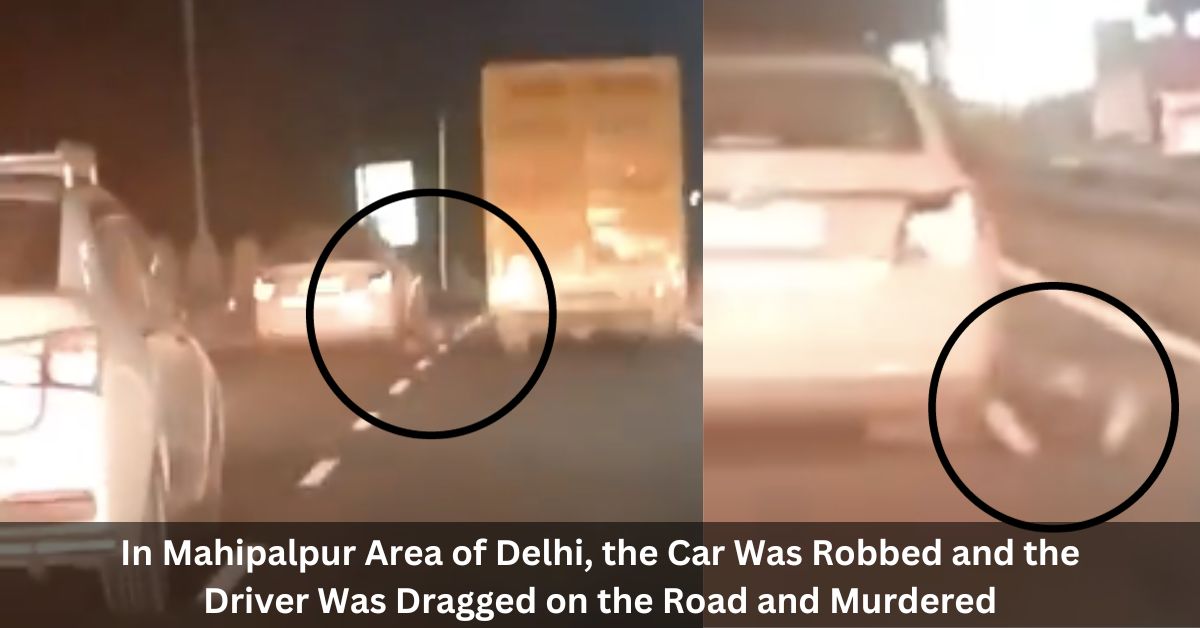 A man was shockingly dragged for around 1.5 kilometers, killing him in Delhi's Mahipalpur neighborhood. The event was recorded on film and is currently making the rounds on social media. The owner and driver of the taxi, who was reportedly being dragged, has come forward. In the clip, the driver can be seen being dragged along the pavement.
The victim sustained fatal injuries and ultimately passed away as a result of the incident. Bijendra, a local of Faridabad, has been named as the victim. The police have opened an investigation after a case was filed regarding the event.
दिल्ली के महिपालपुर इलाके में कार लूट कर चालक की सड़क पर घसीट कर हत्या की।#DelhiCrime@DelhiPolice @CPDelhi pic.twitter.com/QujNCZ9dSy

— Ved Anand Shukla (@Ved_Shukla28) October 11, 2023
This is brutal!

दिल्ली के महिपालपुर इलाके में कार लूट कर चालक की सड़क पर घसीट कर हत्या की। #DelhiCrime pic.twitter.com/nZHZnEbyyy

— Jitender Sharma (@capt_ivane) October 11, 2023
The accused brutally assaulted and pulled the victim out onto the road
On the evening of Tuesday, October 10th, a group of robbers ambushed Bijendra and his automobile in an attempt to steal from him. The accused allegedly attacked the victim and pulled him onto the road before speeding off in his vehicle. The bandits dragged the man out into the middle of the road and then ran off, leaving him severely injured. The victim was robbed and dragged along the road before he was fatally injured.
The cops received word of a victim lying in the road
The authorities were notified of an injured person lying on the road. As soon as they heard what had happened, they rushed to the scene and saw the man in horrific condition. They transported the injured man and checked him into a local hospital. After some time, the doctors at the hospital pronounced him dead. The man, who was dragged along the road, died of his injuries, according to hospital staff.
Read more articles
The police are now looking into the matter
The police have received a report and have begun their investigation. They are looking into surveillance footage from the neighborhood and elsewhere in an effort to identify and apprehend those responsible. The police have also arrived at the scene and are looking for evidence that can help them apprehend the suspect. The police are positive that they will eventually find and arrest the suspect.