Is Nagabhushana Arrested? The Controversy Surrounding His Legal Wrangling!!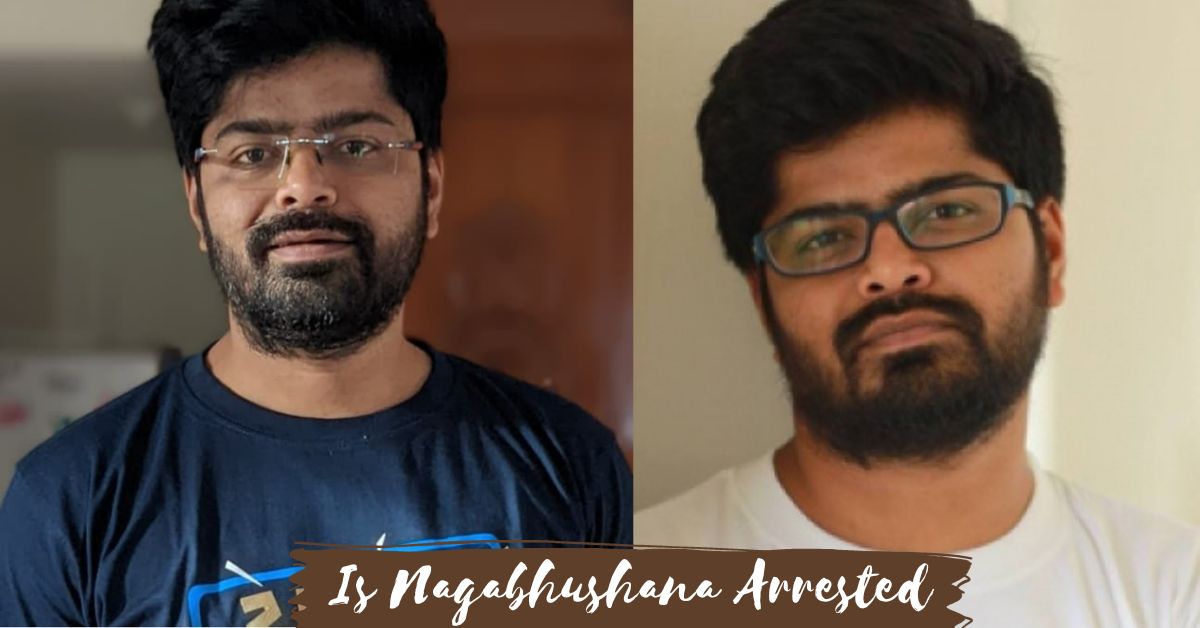 Nagabhushana N S, more commonly referred to simply as Nagabhushana, is a name used to refer to an Indian actor who has worked primarily in the Kannada cinema industry. His first film, Sankashta Kara Ganapathi, was Nagabhushana's introduction to the film industry.
The general public's attention has been drawn to him because of his recent arrest, despite the fact that he has had great popularity in reference to his professional life. In this post, we will walk you through every aspect that surrounded the arrest of Nagabhushana.
Is Nagabhushana Arrested?
Nagabhushana NS, a well-known actor in Kannada, was taken into custody after being accused of being the person who caused an accident that resulted in the death of a woman aged 48 and the critical injury of her husband. The actor was freed after posting bail at the station.
On Saturday night, the event took place close to the Suprabhatha Breeze apartment building, which is located on the Vasanthapura Main Road in Uttarahalli. It has been determined that the person who passed away was a housewife by the name of Prema, and her 58-year-old husband, Krishna B, was seriously injured in the incident.
Have a look at the official tweet below, which verifies that Nagabhushana has been arrested for hitting a couple in Bengaluru.
A car allegedly driven by Kannada actor #Nagabhushana hit a couple in Bengaluru, resulting in the death of a 48-year-old woman and severe injuries to her husband. The actor was arrested, and police are conducting further investigations. #Bengaluru #accident #KannadaActor #news pic.twitter.com/tQimZGomoM

— First India (@thefirstindia) October 1, 2023
The couple was taking a stroll outside their apartment complex at approximately 9:30 p.m. when the incident reportedly took place, according to the police. It is said that the actor, who was arriving in a car, lost control of the vehicle and drove into the couple before going on to drive into an electric pole. The woman passed away while paramedics were rushing her to the hospital.
According to Shiva Prakash Devaraju, Deputy Commissioner of Police for Traffic in the South, Nagabhushana, a resident of JP Nagar who is 37 years old, was driving from Uttarahalli toward Konanakunte Cross when the incident occurred.
Continue to read more articles: 
The accident took place as a direct result of careless and rash driving. There was a speed breaker, but he did not slow down when he approached it, and as a result, he collided with the pair and then crashed into an electric pole.
Is The Man's Health Critical?
The couple had traveled all the way from Mandya, where they lived, to visit their son, who was living and working in the city as a software engineer. The police provided this information. It has been stated that Krishna, who is employed as a driver by a private company, is currently receiving treatment at a private hospital on Bannerghatta Road. Krishna is said to be in serious condition due to injuries he got in the head, abdomen, and leg.
The actor has been charged with many violations of the Indian Penal Code by the Kumaraswamy Layout traffic police. After appearing in minor roles in a number of Kannada films, Nagabhushana rose to prominence after starring in the film 'Badava Rascal' alongside the well-known actor Dhananjaya, also known as Dolly Dhananjaya.
If you are interested in learning more about issues of this nature, you can read the most current entries that have been made on Digi Hind News and check out the most recent news stories.