Adah Sharma's first movie, 1920 (2008), came out 15 years ago. She may have been in well-known movies like "Hasee Toh Phasee" (2014) and "Commando 2" (2017) over the years, but it was "The Kerala Story," which just came out, that made her a huge star. The story of The Kerala Story is about a Hindu woman from Kerala who is turned into a Muslim and sold to the Islamic State of Iraq and Syria (ISIS). Not only did the movie do well at the box office, but it also changed everything for Adah Sharma.
Since the movie came out, she has become much more famous. On its first day, The Kerala Story made more than Rs 8 crores. Even before its second weekend, it made more than Rs 100 crore. On its second Sunday, it made more than Salman Khan's Kisi Ka Bhai Kisi Jaan did in a single day. Due to the success of The Kerala Story, Adah Sharma is now the highest-grossing Bollywood actor in a film led by a woman.
She beats Alia Bhatt, whose Gangubai Kathiawadi held the record before. Many people think that the film's huge numbers could have a big effect on Sharma's job by making her a much sought-after actor, but Sharma tells News18 that she doesn't agree. She says, "I never thought I would get this far. I never thought anything like this would happen. I don't know if I can do anything about any of this.
I will keep doing what I have been doing all along. What happened in The Kerala Story? I never thought that a movie like this would happen. So, that's it. If anything else needs to happen, it will." But she's glad she finally got to show off her acting skills. "I've never had such a chance to do a role like this," she says. When someone gives you a part like this, it's great."
Here are some more recent updates like this below: 
Also interesting is that the number of people who follow her on Instagram has grown by leaps and bounds. The Kerala Story came out in theaters on May 5, and so far this month, more than 250K new users have started following her. This, along with the attention she's gotten for her tough performance in the movie, could make her a top choice for directors. Taran Adarsh, a trade analyst, is sure that the popularity she has gained from The Kerala Story will help her get plum jobs in the next few months.
"A hit will bring her job back to life and give Adah a lot more confidence in what she does. "The Kerala Story and her performance in it will get the attention of a lot of filmmakers, and that will help her get a few projects," he says. But producer and film business expert Girish Johar think that the success of The Kerala Story, in which she was the main character, won't be enough to promise her a successful career in the future.
View this post on Instagram
Instead, he says, she needs to be consistent and pick the right kinds of topics that will appeal to a wide audience. "It will help her a lot if she picks the right themes and scripts. The Kerala Story needed a female lead, but if there's another movie where the main character is played by a guy, that will also be good. If another movie needs a female lead on her own and she can play the part, and if the movie is well-made and has a good director, it will help.
Making a movie is a group effort. Not just one person's face is what makes a movie interesting. She may be the face of The Kerala Story, but it was a team effort," he says. Atul Mohan, another trade expert, says that Sharma is already the next big thing and that the people who are making her next movie are getting a lot of attention because of The Kerala Story.
Here are some more reports like this from the past few weeks:
In fact, the team behind Girgit has changed the campaign and pitch for the movie so that it will appeal to the people who went to see The Kerala Story in big numbers. When he talks about it, he says, "Even though Adah has been in the game for a long time, she wasn't as well-known as she should have been by now. With the help of The Kerala Story, her business is getting the boost it needs.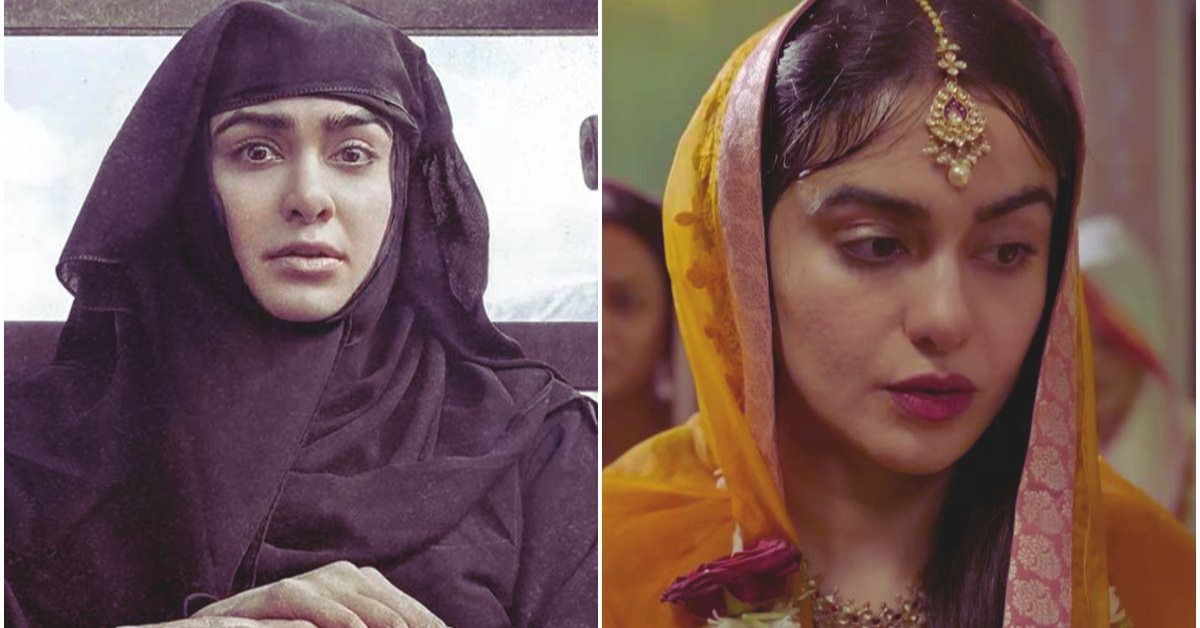 A movie called Girgit was set to come out in the next three to four months. It has Adah Sharma and Shreyas Talpade in it. After The Kerala Story did well, they brought back the publicity for the movie, and now it's all about her. They say that after The Kerala Story, she will play a police officer in Girgit. So, the saying goes, "One Friday can change an actor's fortune."
He agrees with Johar's point of view and says, "You can't always make a Kerala Story. She is now known as the main character in the movie, which will help her for a while longer. She will be known as "Adah Sharma from The Kerala Story" until she makes three or four more hit movies. She will have to work very hard, pick her movies carefully, and make a plan for a longer future.
Trade analyst and reviewer Komal Nahta agrees with Mohan and adds, "These kinds of sleeper hits don't really help unless the actor signs up for their next film, which is really high on content. So, Adah needs to be very careful about what she does next." Johar also says that Sharma is brave for agreeing to work on a sensitive and risky story like The Kerala Story.
He thinks that this will do a lot to change how people see her. "It took a lot of guts for her to choose a movie like The Kerala Story. She probably chose the movie a year ahead of time. She took a step at that time that is paying off now. That was a brave move, and if a talented person does something like that, good for them! He says, "I hope the best for her."