Supreme Court On Manipur Government's Plea for Lifting up Internet Ban!!
The Manipur High Court recently directed the lifting of the internet ban across the state, provided that all stakeholders adhere to the guidelines outlined by the Expert Committee. However, the Manipur government has filed a plea challenging this decision.
The Supreme Court has now agreed to examine the plea on July 17, following a request for urgent listing from the state government's advocate.
What created Background for High Court's Direction?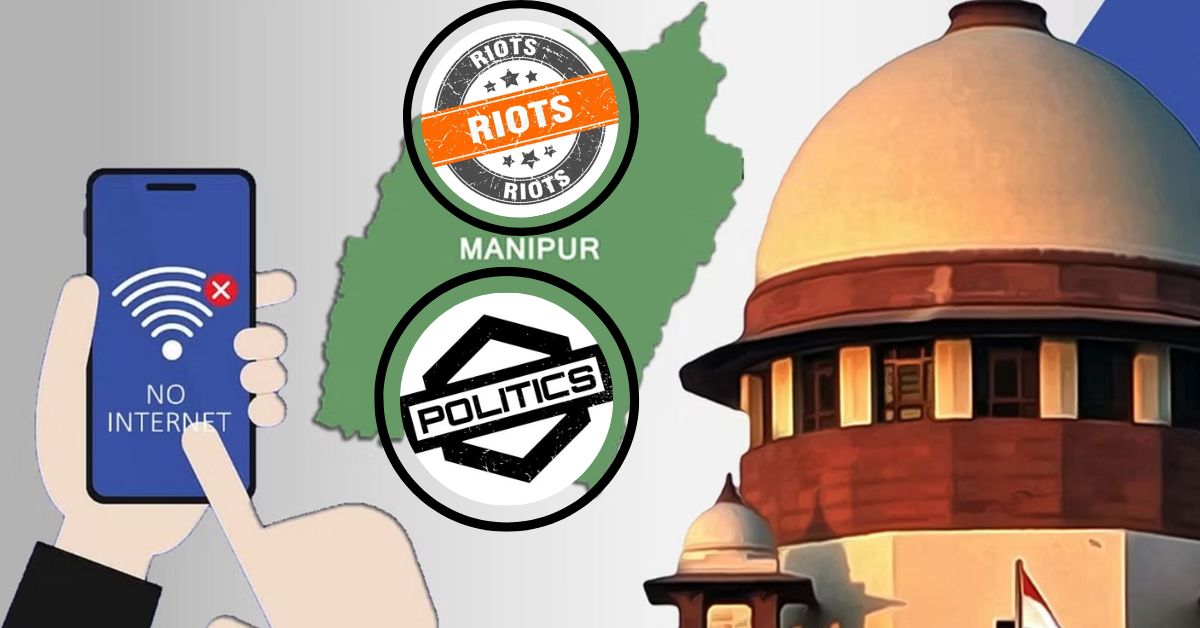 On July 7, the Manipur High Court ordered the lifting of the ban on Internet services provided through Internet Lease Line (ILL) throughout the state. This decision was contingent upon ensuring that all stakeholders comply with the safeguards put forth by the Expert Committee, which was earlier constituted by the court.
The Expert Committee has stipulated several safeguards that must be followed for the restoration of internet access. These include limiting the internet speed to 10 Mbps, obtaining undertakings from users that they will not engage in any illegal activities, and subjecting users to physical monitoring by the relevant authorities or officials.
A Public Interest Litigation was filed before the high court, seeking the restoration of internet services in Manipur:
State of #Manipur to mention plea before #SupremeCourt challenging Manipur HC order which allowed the restoration of internet in the State in a limited manner. HC ordered the State to lift the internet ban on Internet Lease Line (ILL) and Fibre To The Home (FTTH) connections pic.twitter.com/mATIMxo3eY

— Bar & Bench (@barandbench) July 14, 2023
The state has been experiencing ethnic violence between the non-tribal Meitei and tribal Kuki communities since May 3.
To prevent the spread of rumors and inflammatory content, the government extended the suspension of internet services until July 15th:
BREAKING: Manipur HC orders partial lifting of internet ban with safeguards. pic.twitter.com/vDrm2gwFJD

— RashtraNow (@RashtraNow) July 9, 2023
What was Supreme Court's Previous Involvement?
Previously, on July 6, the Supreme Court declined to entertain a petition challenging the internet shutdown in Manipur. The court noted that a similar petition was already being heard by the high court, which had formed an expert committee to examine the feasibility of restoring internet services.
The Supreme Court highlighted that it has never issued directives to the Army on conducting military, security, or rescue operations.
Be aware of what's going on in the current Indian news headlines:
The Manipur Human Rights Commission
The Manipur Human Rights Commission, headed by Justice Utpalendu Bikash Saha (Retd), has urged the Manipur government to consider the restoration of internet services. The suspension of internet services has been in place since the outbreak of ethnic violence in the northeastern state.
Keep yourself in the know with our reliable news updates, bringing you the latest headlines and events from India-Digi Hind News.