Ankit Baiyanpuria Age: How Old Is The Haryanvi Fitness Enthusiast?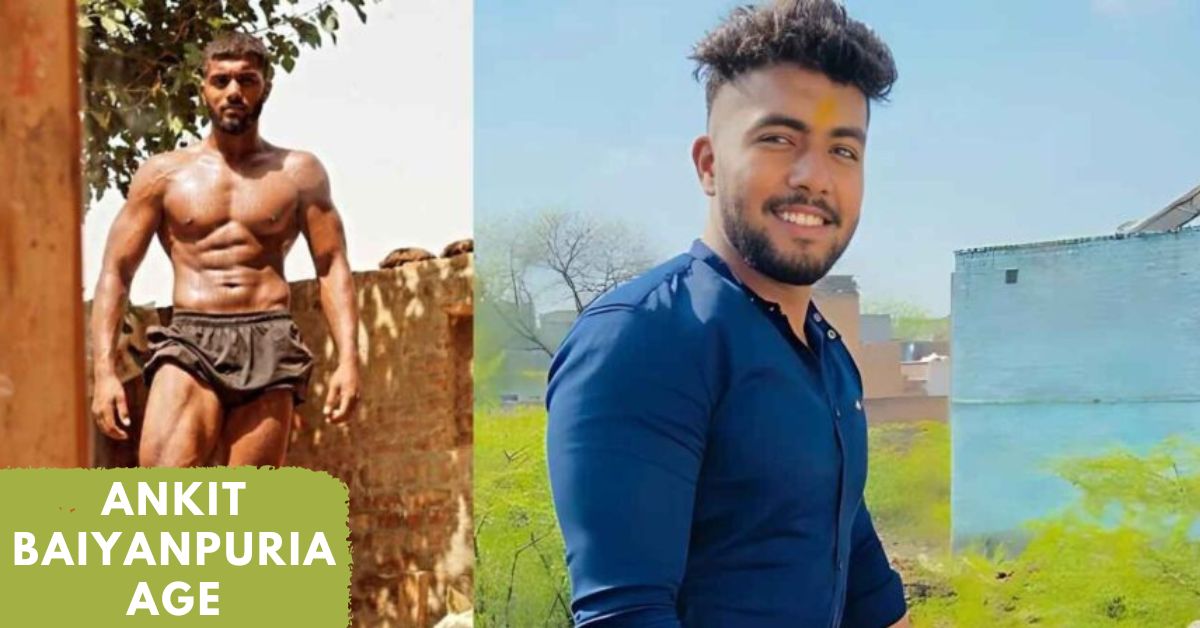 Ankit is not your typical social media influencer. He is a force to be reckoned with in the fitness sector, with more than 4.9 million Instagram followers. This Haryanvi fitness enthusiast has a long history that includes bodybuilding, wrestling, and conventional training techniques.
He is a well-known Indian fitness advocate who popularized desi training regimens. Even though Ankit enjoys considerable career popularity, the public has taken notice of his young age. We'll walk you through the specifics of Ankit Baiyanpuria's age in this article.
What Is Ankit Baiyanpuria's Age?
The term "Ankit Baiyanpuria age" has recently gained internet traction. Ankit Baiyanpuria, commonly known as Ankit Singh, was born on August 31, 1993, in Bayanpur, Sonipat, Haryana. He turned 30 in 2023. He is highly known for his significant contributions to health and fitness, and his recent work on the Swachh Bharat Mission with the Prime Minister of India has made him a household name.
A Look At Ankit's Journey
Ankit, whose parents were laborers, has always displayed tenacity and perseverance. When he dislocated his shoulder in 2022, he used the situation as an opportunity. Ankit shared his fitness progress on Instagram rather than focusing on his injuries. In just 28 days, this action propelled him to celebrity, earning him more than 2.5 million followers.
Ankit came up with the idea for the "75-day hard challenge". It was introduced in 2023 and places a focus on the value of discipline and mental health. He succeeded in the challenge on September 11, 2023, and his success encouraged many people to place a high priority on their physical and mental health.
Ankit's commitment to health and wellness was acknowledged. Together with Prime Minister Narendra Modi, he participated in the Swachh Bharat Abhiyan and spoke about the value of happiness and fitness. Ankit and the Prime Minister were seen in a viral video clutching brooms, highlighting the country's emphasis on cleanliness.
You can see the tweet below in which Ankit Biayanpuria can be seen with our president, Narendra Modi.
Today, as the nation focuses on Swachhata, Ankit Baiyanpuriya and I did the same! Beyond just cleanliness, we blended fitness and well-being also into the mix. It is all about that Swachh and Swasth Bharat vibe! @baiyanpuria pic.twitter.com/gwn1SgdR2C

— Narendra Modi (@narendramodi) October 1, 2023
He began his career by uploading Haryanvi comedy/prank videos to his channel, Haryanvi Khagad, on TikTok and YouTube. He mostly encourages the traditional wrestling workout, which includes jogging, rope climbing, and spate (Hindu wrestling burpees). He receives instruction from the coach (guru), Krishan Pahalwan, in his village.
Ankit also became well-known for his workout videos, which he made in public places like Rishikesh and Chandigarh's Sukhna Lake. In these videos, he showed how people reacted to him working out. When his channel had 100,000 subscribers by June 2023, YouTube handed him a silver play button.
A Break From Wrestling And Injuries
Ankit claimed in an interview that he had to stop wrestling for a few months in 2018 after suffering a slip disc injury in his back during a tournament in Himachal Pradesh. After fully recuperating from that injury, he competed in a university-level event, winning the silver medal; however, he then hurt his knee again, forcing him to discontinue training for a further several months.
Explore more about:
He tore the rotator cuff in his shoulder during a wrestling match in April 2022, which required three months of bed rest and caused him to gain weight. Prior to the injury, he weighed 86 kg; however, after a few months of rest, his weight rose to 95 kg. Prior to September 2023, he was injured and was unable to wrestle for more than a year.
You can follow us on our page, Digi Hind News, and see our most recent posts about the personal lives of your favorite celebrities.