What Happened When Gagan Dev Riar Auditioned for the Role of Abdul Karim Telgi in Scam 2003??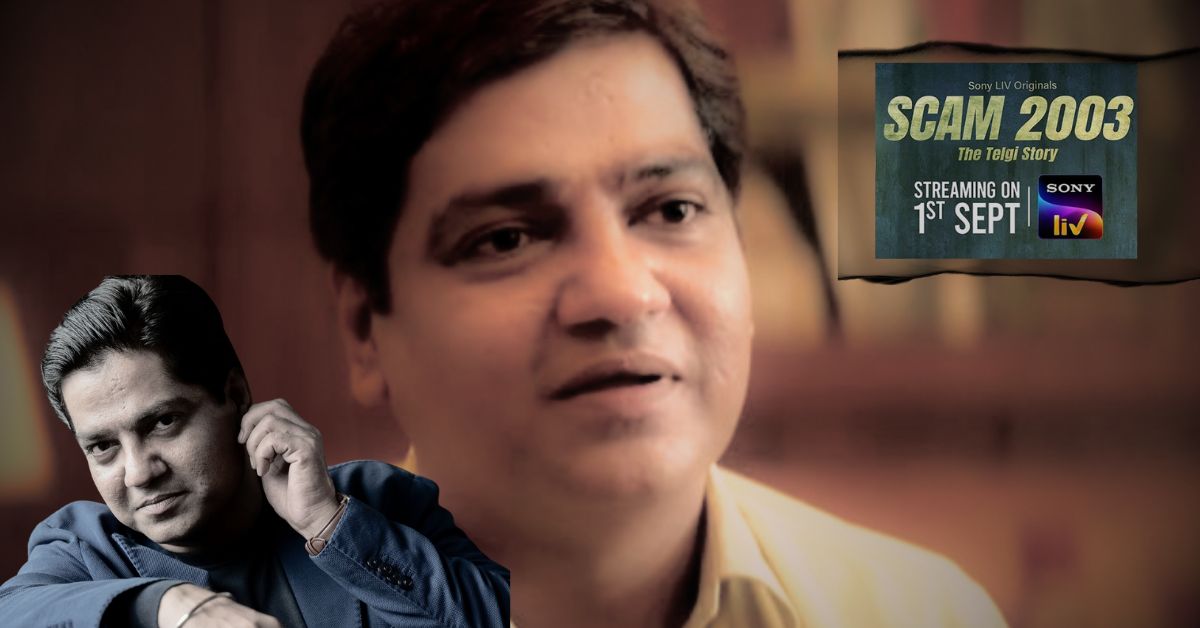 Gagan Dev Riar, the talented actor who plays Abdul Karim Telgi in the web series Scam 2003: The Telgi Story, has shared his inspiring journey of securing the role. Despite initial setbacks, Gagan's determination and dedication ultimately made him the first and only choice for the character.
In his recent interview with Hindustan Times, Gagan Dev Riar opens up about his transformation for the role, his approach to portraying Telgi, and the challenges he faced during the shoot:
The Challenging Audition for Gagan Dev Riar
Gagan Dev Riar reveals that he initially received a call from Mukesh Chhabra, who considered him for the lead role in Scam 2003. However, his first audition did not impress the producers, and they conveyed, "maza nahi aaya" (it didn't feel right). Undeterred, Gagan requested three days to prepare and returned for a second audition, determined to prove himself.
After his second audition, as Gagan was leaving the premises, fate took a turn. Mukesh Chhabra's car arrived at the office, and upon seeing Gagan, he exclaimed, "Done." Gagan Dev Riar had secured the role that he was genuinely passionate about. He was thrilled and excited about this new opportunity.
Gagan Dev Riar was careful not to caricature Abdul Karim Telgi, the character he was portraying. He consciously chose to view Telgi as a human being with his own aspirations, struggles, and emotions.
Rather than focusing solely on Telgi's criminal aspects, the series also delves into his personal life, family, and the intricate network involved in the scam. This approach allowed Gagan to bring depth to the character.
 For the Bollywood fan in you, these are a must-see:
No Comparison to Scam 1992
Gagan Dev Riar acknowledges that his role in Scam 2003 will inevitably be compared to Pratik Gandhi's portrayal of Harshad Mehta in Scam 1992. However, he emphasizes that there is no basis for comparison as the two stories are entirely different. He hopes that viewers will appreciate his unique portrayal of Abdul Karim Telgi.
Gagan Dev Riar describes the physically and mentally challenging aspects of shooting Scam 2003. The series featured numerous action scenes and emotionally charged moments that pushed him to his limits. He recalls a particularly grueling fight scene that left him physically drained but ultimately delivered a compelling performance.
Gagan Dev Riar discusses the distinctive working styles of Hansal Mehta, who developed the show, and director Tushar Hiranandani. He notes that they complement each other effectively, with Hansal Mehta favoring simplicity while Tushar brings a stylish touch. This blend of styles adds depth and cinematic quality to the series.
Gagan Dev Riar's Love for Theater
Despite his success in Scam 2003, Gagan Dev Riar's heart lies in the theater. He expresses his passion for theater, emphasizing that it remains an integral part of his life. Regardless of his achievements in the world of film and television, he intends to continue working in theater, as it holds a special place in his artistic journey.
Must-sees for fans like you:
Conclusion
Gagan Dev Riar's journey to landing the role of Abdul Karim Telgi in Scam 2003 showcases his unwavering determination and commitment to his craft. His ability to overcome challenges and bring depth to his character demonstrates his talent as an actor.
While he ventures into the world of web series and television, his love for theater remains undiminished, reflecting his dedication to both art forms. Elevate your knowledge with Digi Hind News as your guide to exclusive updates and articles.