Kavin Bharti Mittal Net Worth: The Remarkable Fortune Of Tech Entrepreneur!!
Kavin Bharti Mittal Net Worth: Are you one of Kavin Mittal's supporters? He is regarded by many as one of the most well-known entrepreneurs. If you are one of his followers and want to learn everything, you've come to the correct place. We will explore all facets of Kavin Bharti Mittal's career in this thorough article, including his net worth, personal life, and career.
Kavin Bharti Mittal Net Worth
Kavin Bharti Mittal's actual net worth as of 2023 is not known to the general public. However, estimations indicate that in 2018, his net worth was close to $300 million.
It is essential to highlight that Sunil Bharti Mittal, who is his father, is a billionaire with a net worth of $6.2 billion, demonstrating the Mittal family's exceptional financial achievement.
Kavin Bharti Mittal's Career And Achievements
His love for technology and business has distinguished the career of Kavin Bharti Mittal. While attending Imperial College London, he started his professional career by interning at prestigious companies like McLaren Racing, Google, and Goldman Sachs.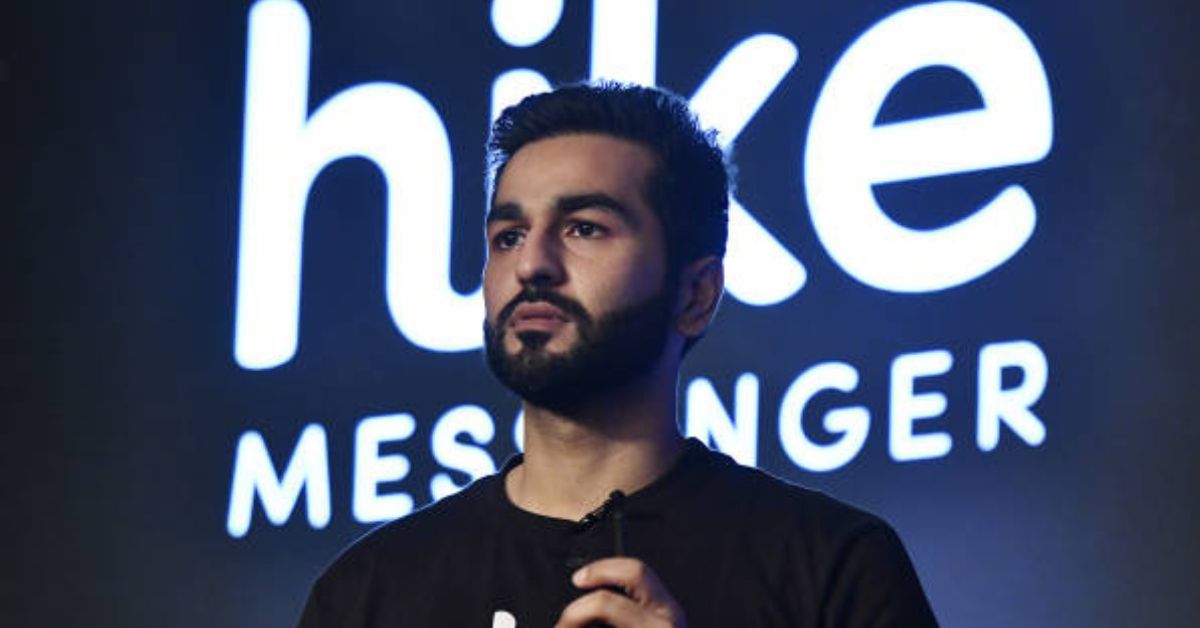 He was able to learn so much from these experiences about many aspects of the computer sector. Kavin grasped the chance to establish himself in the app development industry in 2007, the year the iPhone and the App Store were released.
Before he finished college, he and his friends created MoviesNow, their first iOS application. He first showed his early entrepreneurial spirit and technological prowess with this movie ticketing service. Kavin established Hike in 2012 as an internet business in India with an emphasis on creating tools for social interaction and entertainment.
Check out the Tweet below, which states that the journey of Hike began in 2012 and was launched by Kavin Bharti Mittal.
Hike's journey began in 2012.

Launched by Kavin Bharti Mittal, son of telecom mogul Sunil Mittal (founder of Bharti Airtel), it aimed to be India's answer to WhatsApp.

The vision?

An all-in-one super-app for social, content, and payments. pic.twitter.com/CxvWPqUNjI

— iKyu🪓 (@iKyu_HQ) July 5, 2023
To connect India's mobile-first populace to the internet, the company released Hike Messenger as its flagship product. With over 30 million monthly active users and hefty investments from illustrious investors like Tiger Global, Tencent, SoftBank, and Foxconn by 2018, Hike Messenger had made significant progress.
Kavin strategically decided to change Hike's focus by paying attention to market dynamics and changing trends. Hike Messenger was discontinued in 2019 because the concept of the app was no longer viable in the Indian market due to lower data pricing and more accessible handsets.
Hike Messenger's demise did not deter Kavin, who started a new business called the Rush Gaming Universe (RGU). The mobile gaming app RGU has drawn notice for its cutting-edge strategy and intentions to use blockchain technology. It has also recently decided to lay off 55 employees, out of which 24 are non-full-time employees.
MoneyControl posted an official tweet that states that Kavin Bharti Mittal's Rush Gaming Universe is laying off its 55 employees.
Rush Gaming Universe, a casual skill gaming platform from Kavin Bharti Mittal's Hike, is laying off around 55 employees, of which 24 are non-full time employees.

Read on👇https://t.co/RWF2vuLund#LayOff #GSTCouncilMeet #GST #OnlineGaming

— Moneycontrol (@moneycontrolcom) August 10, 2023
Rajeev Misra, CEO of the SoftBank Vision Fund, Justin Mateen, co-founder of Tinder, and Binny Bansal, co-founder of Flipkart, have all invested in the project.
Personal Life Of Kavin Bharti Mittal
Many people have been interested in learning more about the private life of Kavin Bharti Mittal. His marital status is still unknown, though. According to the information at hand, Kavin Bharti Mittal has never been in a romantic relationship.
The articles listed below can be read to learn more about the net worth of other notable people:
Kavin has demonstrated a high commitment to his work, indicating that he invests the majority of his time and energy in his business endeavors. There are no current reports of Kavin Bharti Mittal getting married, nor are there any visual or digital proof of it.
In conclusion, Kavin Bharti Mittal's path as a business owner and IT enthusiast has been nothing short of inspirational. He has made a lasting impact on the Indian tech industry through his early programming endeavors, the establishment of Hike Messenger, and his exploration of new frontiers with the Rush Gaming Universe.
Kavin continues to influence technology in India and abroad with his constant pursuit of innovation and his capacity to adjust to shifting market realities. Stay ahead of the curve with Digi Hind News, which provides unique information and articles first.