Who Is Rohit Sharma Wife? From Sports Manager To Wife Of Star Cricketer!!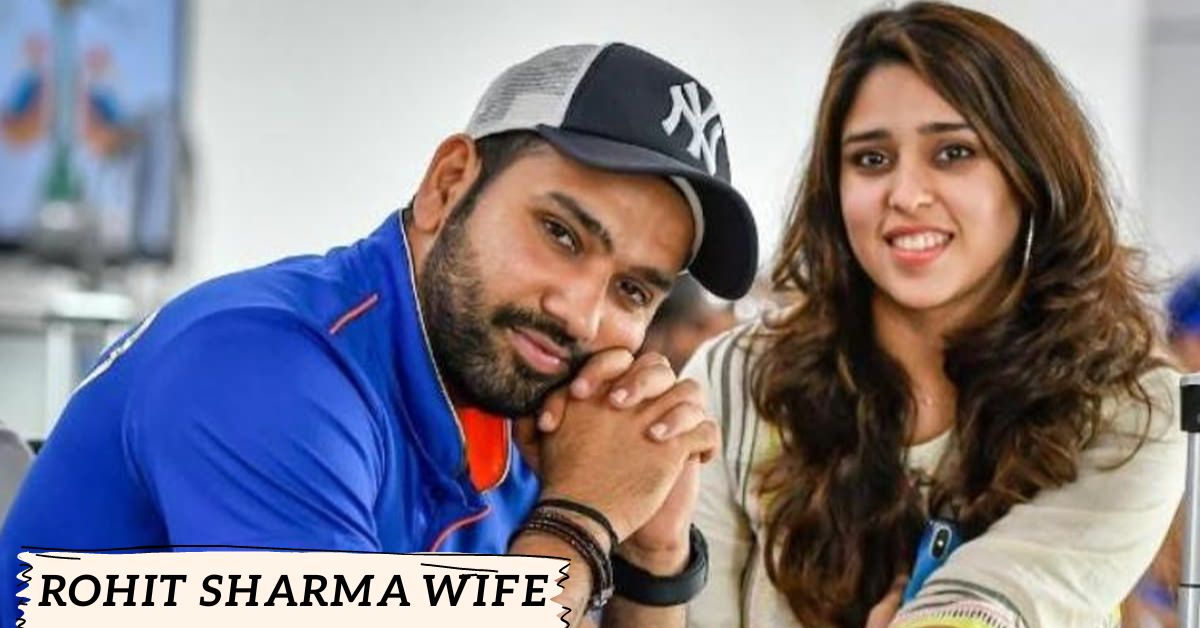 Rohit Sharma is one of the most well-known players in Indian cricket. The Indian captain has experienced tremendous success recently on the field. The Mumbai native has also led the Mumbai Indians to great success in the IPL. Rohit Sharma's wife has frequently been recognized for assisting him in maintaining a cheerful outlook ever after their 2015 wedding.
Rohit travels with his wife and daughter on the majority of his tours and games, as the majority of cricketers do. During Rohit's time off from cricket, the pair has been spotted on vacations in a number of locations. Take a look at some specific details regarding Rohit Sharma's wife.
Who Is Rohit Sharma's Wife?
Ritika Sajdeh, Rohit Sharma's wife, is a well-known figure on social media. She was born on December 21, 1987, and is currently 33 years old. The 33-year-old was born in India's Mumbai city. She presently has almost 2.1 million Instagram followers. Instagram is where Ritika posts photos of her daily activities, family gatherings, and her daughter.
Ritika has shared her worries and affection for animals, just like her husband. She has always emphasized the need to show love and compassion for animals through her many social media posts. Her interests include water sports and travel.
See the official Instagram post uploaded by Ritika and Rohit, in which they can be seen together.
View this post on Instagram
Ritika Sajdeh is a sports manager, which means she oversees the brand sponsorships for athletes. She has loved sports since she was a little child, which made her motivated to pursue a career in that field.
For an organization called Cornerstone Sport and Entertainment, Ritika Sajdeh has been in charge of managing sporting activities. Her relative, Bunty Sachdeva, is the business's proprietor. However, Ritika has been handling her husband's contracts, endorsements, and off-field matters ever since she wed Rohit Sharma.
At one of the Reebok sporting events in 2008, Ritika met Rohit Sharma while working for her company. Yuvraj Singh, who also happens to be Rohit's former India colleague and Ritika's rakhi brother, introduced the pair. The two quickly grew to be close friends and started dating. Ritika later began overseeing Rohit before the two of them got married in 2015.
When Did Rohit Sharma Tied The Knot With Ritika?
In June 2015, Rohit Sharma and Ritika Sajdeh announced their engagement after nearly six years of dating. The pair wed on December 13, 2015, six months later. At Mumbai's Taj Lands Hotel, a star-studded wedding was held.
Keep up with these topics:
After three years of marriage, the couple welcomed a baby girl on December 30, 2018. Her name is Samaira. When on tour and away from home, Rohit and Ritika both look forward to spending time with their daughter.
In conclusion, Rohit and Ritika are enjoying a joyful and contented marriage. Visit Digi Hind News to learn more about the wives of famous cricket players.