AAP MP Sanjay Singh suspended for monsoon session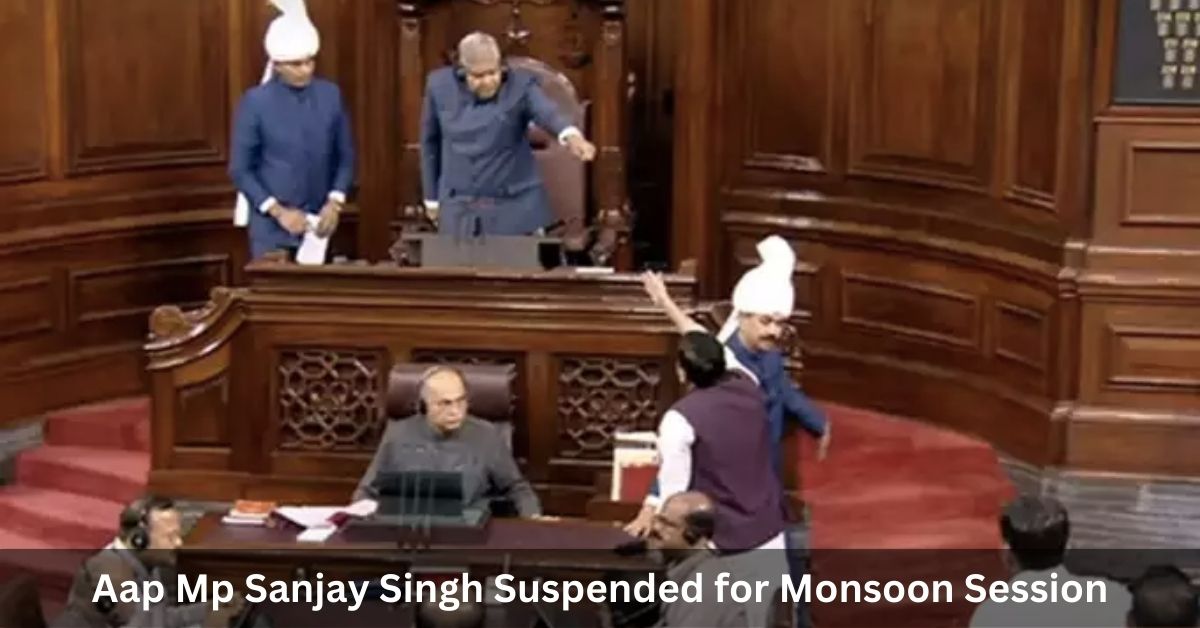 During Monday's protest by the Opposition in the House over the Manipur issue, Rajya Sabha Chairman Jagdeep Dhankhar suspended AAP MP Sanjay Singh for the remainder of the Monsoon session in Delhi.
In addition, because of the commotion from the representatives, today's House session has been postponed till 2 PM. They wanted to hear from the prime minister in the House on the situation in Manipur.
The suspension motion, proposed by House Leader Piyush Goyal, was approved by a voice vote. Rajya Sabha chairman Jagdeep Dhankhar had warned Singh about his "unruly behavior" before the resolution was introduced.
In the wake of Singh's suspension, opposition lawmakers will meet with the chairman of the RS. To discuss the rest of AAP MP Sanjay Singh for the current Monsoon session, the Opposition MPs are meeting with the Rajya Sabha Chairman shortly after the House was adjourned amid noisy sloganeering.
#WATCH | Rajya Sabha Chairman suspends AAP MP Sanjay Singh for the remaining duration of the Monsoon session during the Opposition's protest in the House over the Manipur issue pic.twitter.com/YpNYIhhMck

— ANI (@ANI) July 24, 2023
The Rajya Sabha has adjourned until noon today.
A heated dispute between Chairman Jagdeep Dhankhar and TMC's Derek O'Brien over the chair not mentioning the party affiliations of opposition members demanding a discussion on the Manipur issue caused the Rajya Sabha to adjourn for nearly an hour until noon earlier today.
Read more 
Dhankhar listed the 11 notices received under rule 176, the majority coming from treasury benches, requesting brief debates on recent violence in states ranging from Rajasthan to Manipur.
He did not identify the political affiliations of the MPs who requested that the Manipur issue be taken up as he read the notices received under rule 267 from members of the opposition parties.
"Get inspired and entertained as we bring you fascinating content and valuable insights on our website and social media channels. Follow us now and embark on a journey of knowledge and entertainment! 🌟📚 #Inspiration #Entertainment #FollowUs"