Karnataka Chief Minister Announces New Industrial Policy to Boost Economic Growth!!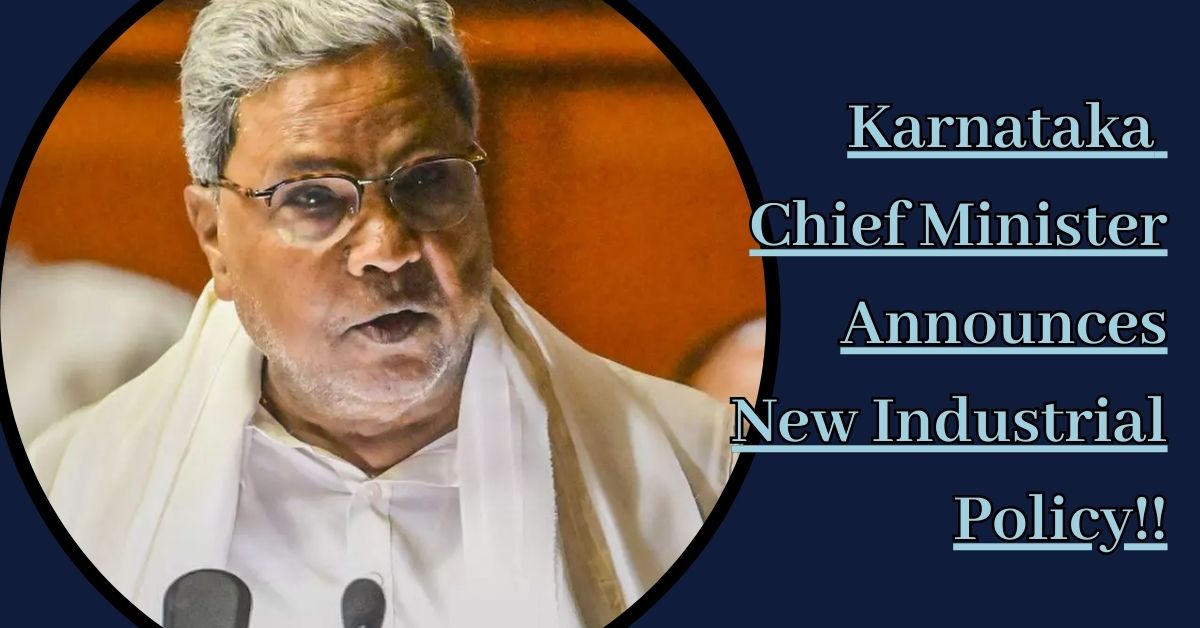 Karnataka Chief Minister Siddaramaiah has emphasized the significance of promoting industries in the state and its role in generating employment opportunities.
Speaking at the 'State Export Excellence Awards' event, he announced the development of a new and progressive Industrial Policy. The government aims to prioritize industrial growth, economic development, and job creation through its forward-looking policy.
Additionally, the state has garnered accolades for its industry-friendly environment and export preparedness, making it a preferred destination for investments.
New Industrial Policy for Progressive Growth
Chief Minister Siddaramaiah highlighted the achievements of the state's previous industrial policy, recognized for its progressive approach.
He affirmed the government's intention to collaborate with industrialists and exporters to formulate a new and improved Industrial Policy that fosters rapid industrialization and creates opportunities for job seekers:
Karnataka will come up with new Industrial Policy: #Siddaramaiah https://t.co/4wc7459rBa pic.twitter.com/1Xkiz8VODR

— Hindustan Times (@htTweets) July 24, 2023
You also need to know as a part of India:
Importance of Industrial Development for Growth
The Chief Minister emphasized that industrial development plays a pivotal role in generating employment opportunities and fostering economic growth.
He recognized that a thriving economy leads to increased investments and a favorable law and order situation, ultimately benefitting the state.
Bengaluru: Hub for Knowledge and Investment
Deputy Chief Minister D K Shivakumar praised Bengaluru's reputation as a hub for knowledge, IT, culture, and education. The city boasts world-class educational institutions, attracting global recognition.
Furthermore, he acknowledged that Bengaluru is the top choice for investments, highlighting the pride it brings to the state.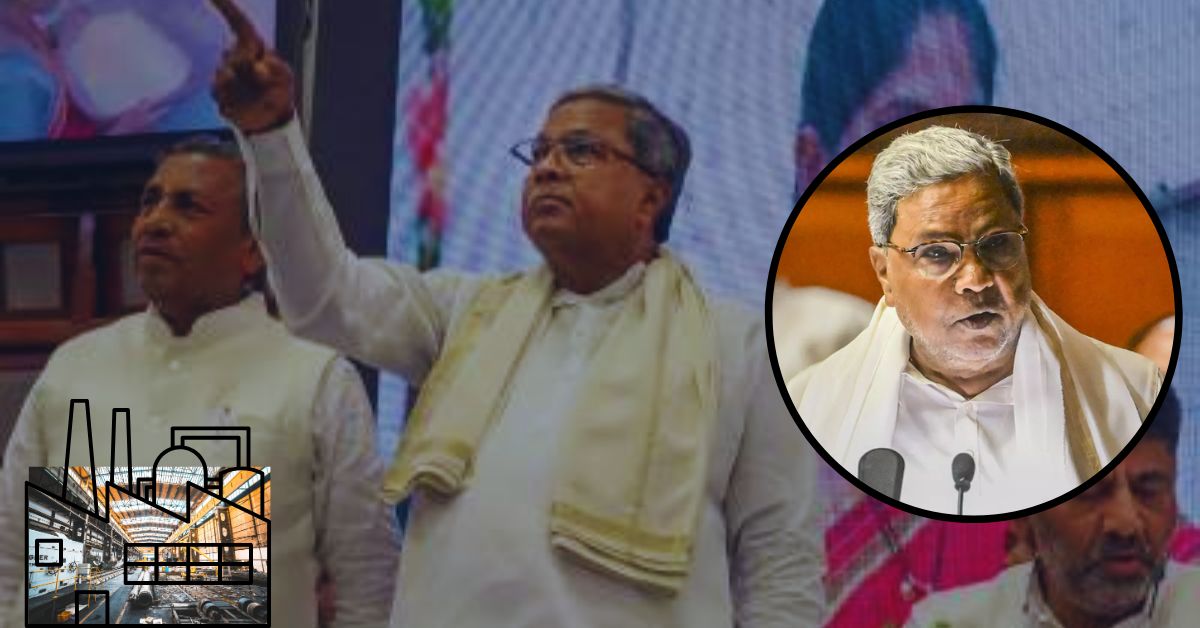 Encouraging Industrialization in Tier 2-3 Cities
The government's vision extends beyond making Bengaluru the sole focus of industrialization. Deputy Chief Minister Shivakumar affirmed the commitment to encourage industrial growth in tier 2-3 cities to ensure a balanced development across the state.
He reassured investors, including exporters, of the government's unwavering support. Minister of Large and Medium Industries M B Patil emphasized Karnataka's industry-friendly environment and the state's commitment to achieving the best single window clearance system in the country.
To promote industry growth, vision groups will be established in seven key sectors. Additionally, the government will collaborate with Tata Technology to empower MSMEs (Micro, Small, and Medium Enterprises).
Karnataka's Export Preparedness by NITI Aayog
Karnataka has earned recognition for its proactive policies and business ecosystem. According to the Export Preparedness Index (EPI) ranking by NITI Aayog, Karnataka ranks first in two key parameters: Policy Pillar and Business EcoSystem Pillar.
The state has been lauded as an 'Achiever' in the 'Leads Ranking' for the logistics sector, owing to its robust infrastructure, connectivity network, and transparent ecosystem.
Latest Indian News headlines you need to know:
Conclusion
Karnataka's Chief Minister Siddaramaiah's commitment to the growth and development of industries in the state is evident in the announcement of a new Industrial Policy.
With a focus on generating employment opportunities, boosting economic growth, and providing an investor-friendly environment, the state aims to foster balanced development across tier 2-3 cities.
The recognition received by Karnataka for its proactive approach to exports and the business environment further solidifies its position as a preferred destination for investments.
The government's concerted efforts to create a favorable ecosystem for industries and MSMEs underline its dedication to sustainable economic growth and progress.