Ahsoka Episode 6 Release Date: What's in Store and When to Watch!!
Ahsoka fans, the excitement is building! Episode 6 of this thrilling Star Wars series is set to premiere on Disney Plus. Let's dive into what we can expect in this episode and when you can catch it.
Ahsoka Weekly Release Schedule
Ahsoka has been keeping fans on the edge of their seats with its weekly release schedule on Disney Plus. Each episode brings new surprises and adventures, leaving fans eagerly awaiting the next instalment.
The series has not disappointed so far, with episode 4 featuring the return of a legendary Star Wars character in a surprising cameo. Episode 5 continued to live up to the high expectations set by the series:
View this post on Instagram
Stay updated with these articles:
Ahsoka's Live-Action Debut
One of the highlights of Ahsoka is the live-action portrayal of the character by Rosario Dawson. The show has also introduced new characters, adding depth to the Star Wars universe.
Fans of Star Wars have loved seeing Ahsoka, who is played by Rosario Dawson in The Mandalorian, in real life. New characters like Sabine, who was played by Natasha Liu Bordizzo, Baylan Skoll, who was played by Ray Stevenson, Shin Hati, who was played by Ivanna Sakhno, and Ezra Bridger, who was played by Eman Esfandi, were introduced in the series.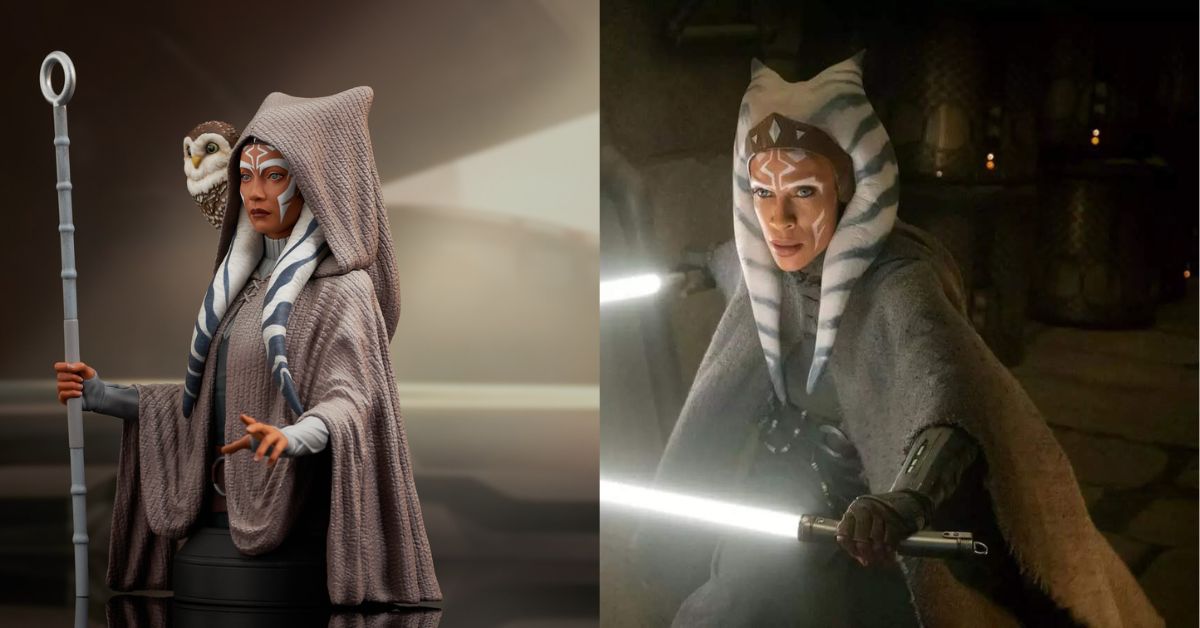 Ahsoka Episode 6 Release Date and Time
The burning question is when Episode 6 will be available on Disney Plus:
View this post on Instagram
For viewers in the UK, the release time is 2 a.m. (BST) on Wednesday, September 20, 2023. Meanwhile, viewers in the United States can enjoy Ahsoka at a more convenient time, with a premiere at 6 p.m. (PT) and 9 p.m. (ET) on the same day.
Now that episode 6 is coming up, everyone wants to know when it will be released on Disney Plus. People in the US will be able to watch Ahsoka at a more sensible time. The show will start at 6 p.m. (PT) and 9 p.m. (ET), giving US viewers an earlier start time.
Ahsoka will maintain its weekly release schedule, ensuring that fans have something to look forward to every week. The series consists of a total of eight episodes, positioning it midway in terms of episode count when compared to other live-action Star Wars series on Disney Plus.
Ahsoka Episode List
Here's a quick rundown of the episodes released and those yet to come:
| Episode Number | Episode Title | Release Date |
| --- | --- | --- |
| 1 | Master and Apprentice | August 23, 2023 |
| 2 | Toil and Trouble | August 23, 2023 |
| 3 | Time to Fly | August 30, 2023 |
| 4 | Fallen Jedi | September 6, 2023 |
| 5 | Shadow Warrior | September 13, 2023 |
| 6 | (Upcoming) | September 20, 2023 |
| 7 | (Upcoming) | September 27, 2023 |
| 8 | (Upcoming) | October 4, 2023 |
Dive into the world of:
Matching The Mandalorian
With its eight episodes, Ahsoka aligns with the episode count of the hit series "The Mandalorian," from which it takes inspiration as a spin-off.
In conclusion, Ahsoka Episode 6 is just around the corner, promising more excitement and adventures in the Star Wars galaxy. As the weekly journey continues, fans can look forward to what this remarkable series has in store. Connect with Digi Hind News and stay at the forefront of exclusive updates and articles.