Ajay Devgn Divorce: Is The Solidarity Of His Marriage Crumbling?
Ajay Devgn is the stage name of Vishal Veeru Devgan, an Indian actor, producer, and director best known for his work in Hindi cinema. He was born on April 2, 1969. Devgn is one of the most well-known actors in Hindi film industry, having starred in over 100 films and receiving numerous honors, including four National Film Awards and four Filmfare Awards.
While they were co-starring in Gundaraj (1995), Devgn and actress Kajol started dating. They were referred to as "an unlikely pair" by the media because of their dissimilar personalities. The pair wed on February 24, 1999, at the Devgan residence in a Maharashtrian Hindu ceremony.
Recently, though, there have been reports that the couple is getting a divorce. We shall explore the issue of whether the couple is divorcing or not in more detail in this post.
Are Kajol And Ajay Devgan Getting A Divorce?
There have recently been reports that Ajay Devgn and Kajol's marriage is likely to end. However, they both refuted these rumors by posting a cute family photo.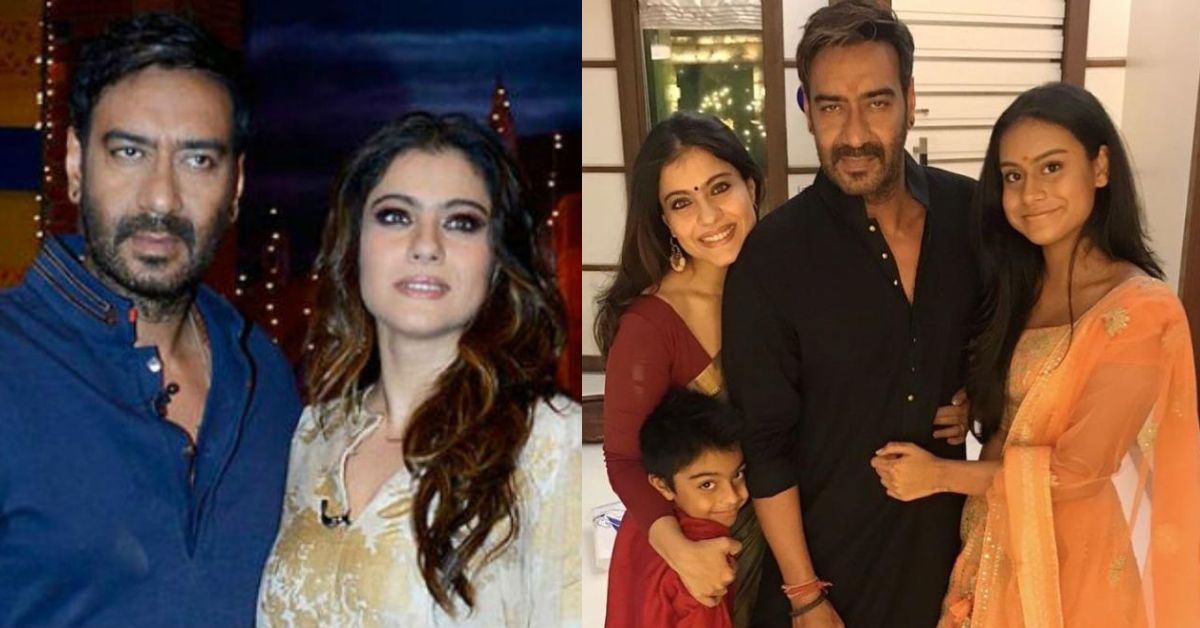 Ajay shared a photo from a recent family outing with their kids on Instagram. In the picture, Kajol is holding Ajay's shoulder, and the three of them are all smiling while dining out. Nothing is more holy than spending time with their amazing family, Ajay said in the image's caption, along with an emoji of an embracing face.
You can check the official Instagram post uploaded by Ajay Devgn here.
View this post on Instagram
By doing this, Ajay Devgn and Kajol both subtly put an end to the nebulous divorce rumors and demonstrated that everything is fine in their home. They demonstrated that they are still happily married and cherish the priceless times with their children, Nysa Devgan, 20, and Yug, 12, by sharing this family photo and their affectionate moments.
Kajol shared Ajay's post on her Instagram Stories with the comment,  "I agree… memories need to be recorded…"
How Did Kajol And Ajay Devgn Meet?
The romance between Ajay Devgn and Kajol is a tale of two people who didn't click right away. They found each other to be very incompatible when they first met in 1995 while working on the set of Hulchul.
According to Ajay, Kajol was "loud, arrogant, and very talkative," while in her opinion, he was distant and snooty. Even though they had first disagreed, fate had other plans for them.
Recent news stories that pertain to divorce have recently been published. To learn more, visit the links:
Kajol had a strong feeling that Ajay would play a big role in her life while the movie was being filmed. However, because they were both in separate relationships at the time, they stayed friends for about two years. They began dating one another romantically only after they both were single.
Ajay Devgn and Kajol have been married since February 1999, making their relationship older than 20 years. With their older daughter Nysa and son Yug Devgn, they have created a lovely family. Despite their hectic schedules, the couple always remembers to share their affection on social media and acknowledge one other's birthdays.
Join us on Digi Hind News if you want to learn more about the divorce and marriage details of famous people.