Akali Leader Arrested in Narcotics-Gangster Nexus Case: Police Busts Amritsar Network!!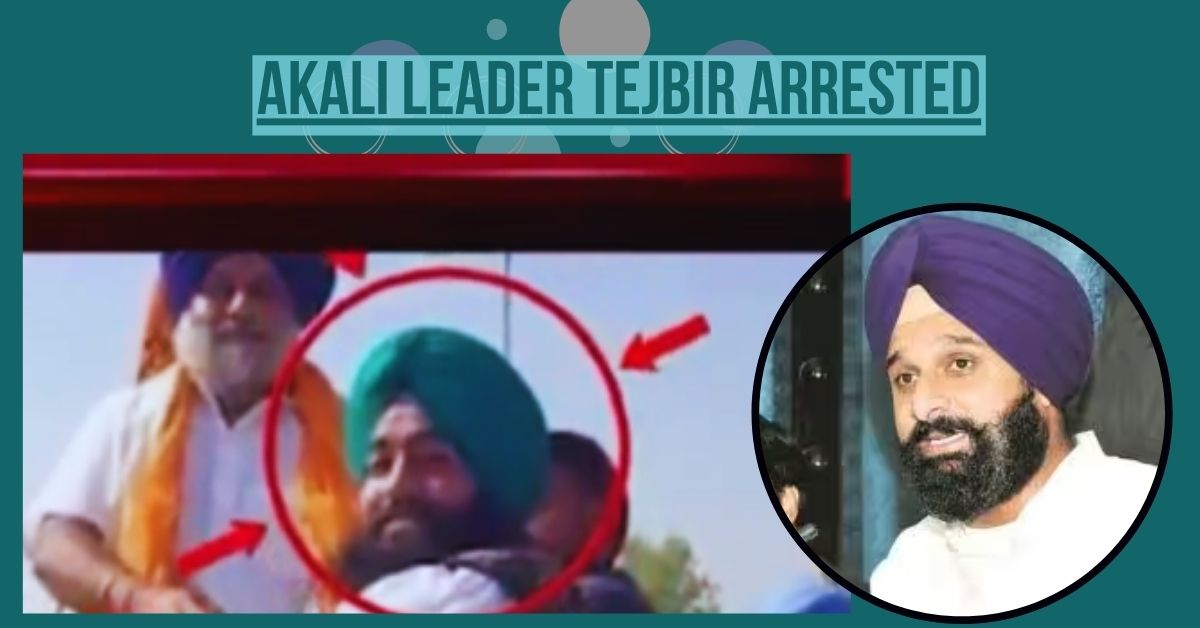 The Amritsar commissionerate police have apprehended a former Amritsar-rural district's Student Organisation of India (SOI) president, affiliated with the Shiromani Akali Dal (SAD), for his alleged involvement in a narco-gangster nexus case.
The arrest comes as a significant breakthrough in the ongoing investigation into the drug and criminal connections in the region.
The Amritsar commissionerate police recently conducted a successful operation, arresting a former president of the Amritsar-rural district's Student Organisation of India (SOI) linked to the Shiromani Akali Dal (SAD).
READ MORE: Godavari Overflow in Telangana Rain: IMD's Red Alert Warning!!
The accused, Tejbir Singh, hails from Nangli village in the Attari assembly constituency and reportedly shares close ties with several senior leaders of the SAD.
The investigation, led by a team of Amritsar-city police under ADCP-city3 Abhimanyu Rana, exposed a nexus involving Tejbir Singh and notorious gangsters operating in Punjab.
The team's initial breakthrough occurred with the arrest of Gurjit Singh from Housing Board Colony in Amritsar, who was found in possession of 100 gm of heroin.
Gurjit confessed that the heroin was supplied to him by gangsters Manpreet alias Manu and Balwinder Singh alias Doni, known associates of the slain gangster Gurpreet Singh alias Gopi Ghanshyampuria.
ALSO READ 4 Labourers Injured: Construction at Delhi-Meerut RRTS Site!!
Based on Gurjit's revelations, Tejbir Singh was arrested for further investigating and dismantling the entire narcotics network.
Tejbir Singh was identified as a forward link in the network, and authorities believe that he played a crucial role in the heroin distribution chain. His association with gangster Doni, a prime accused in the murder of gangster Jarnail Singh, brought him under scrutiny.
The investigation aims to uncover the extent of Tejbir's involvement and the individuals to whom the heroin was being supplied:
Akali leader and District President of Students Organization of India (SOI) Tejbir Singh arrested with 110 gm of heroin in #Amritsar. A car and drug money of Rs 3 lakh have been recovered earlier in this case as well.#Punjab pic.twitter.com/1qvIGJvOXq

— #जयश्रीराधे 🚩🙏 (@radhikaarora28) July 23, 2023
While the police are conducting raids to apprehend Doni and Manu, Tejbir's arrest has raised concerns within the political sphere.
The former SOI president was allegedly not active in the party for some time, and his links to criminal activities came to light during an incident in which gangster Kandowalia was killed.
INDIAN NEWS: Yasin Malik's Startling Court Appearance Raises Centre Concern!!
In response to the arrest, the Aam Aadmi Party (AAP) chief spokesperson Malwinder Singh Kang held a press conference, raising concerns about Tejbir's close association with Bikram Singh Majithia, a former SAD minister.
However, SAD spokesperson Virsa Singh Valtoha refuted any direct involvement of party leaders in criminal activities, stating that people often take pictures with leaders without implicating them in crimes.
The ongoing investigation sheds light on the complex web of narcotics and gangster connections in Amritsar. The arrest of the Akali leader serves as a crucial step towards dismantling the narco-gangster nexus and upholding the rule of law in the region.