Karnataka CM Siddaramaiah Pays Tribute to Former Kerala CM Oommen Chandy!!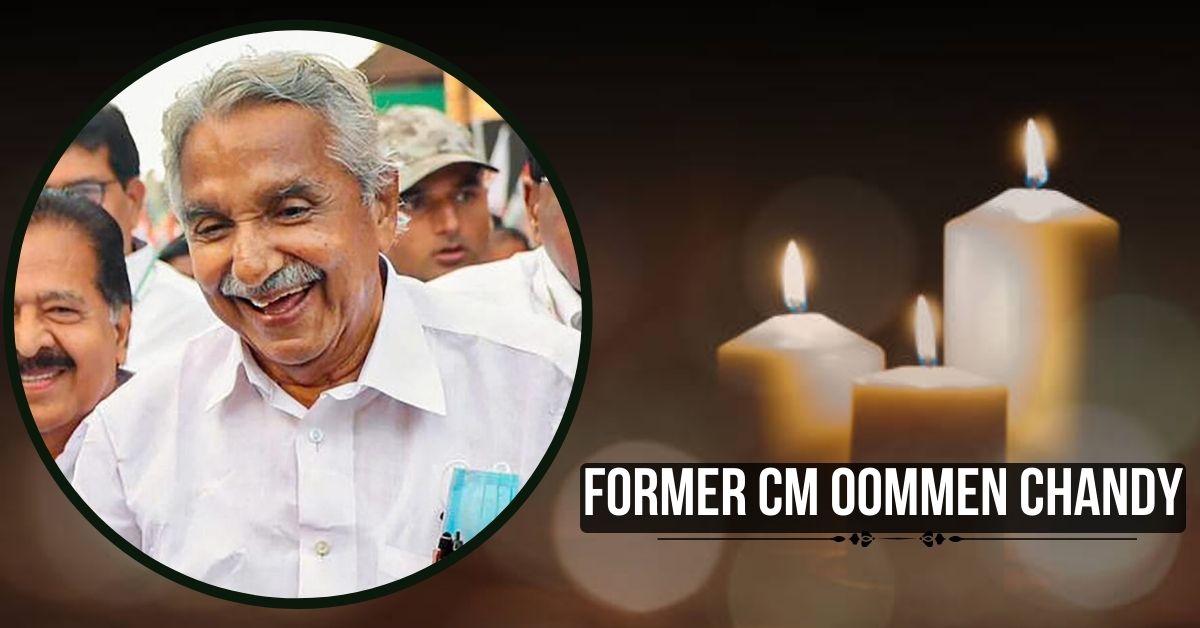 Karnataka Chief Minister Siddaramaiah joined other political leaders to pay their last respects to former Kerala Chief Minister Oommen Chandy, who passed away in Bengaluru. Chandy, known for his exemplary leadership, was undergoing treatment for cancer.
Siddaramaiah, along with Congress leaders, visited the residence where Chandy's mortal remains were kept to offer condolences:
Karnataka CM Siddaramaiah pays last respects to former Kerala CM Oommen Chandy, in Bengaluru. https://t.co/OvNFnktn7R pic.twitter.com/Wr4HAjCVMM

— ANI (@ANI) July 18, 2023
CM Siddaramaiah Tribute to Former CM Oommen Chandy
Chief Minister Siddaramaiah, accompanied by his deputy D K Shivakumar and other Congress leaders, visited the residence of former Karnataka minister T John in Indiranagar. He expressed his sorrow and consoled Chandy's family members.
Siddaramaiah recalled their association and praised Chandy's dedication and vision in serving the people of Kerala. He highlighted Chandy's recognition by the United Nations for his public service and mourned his loss to the country and the Congress party.
Several prominent leaders, including Congress President M Mallikarjun Kharge, Sonia Gandhi, Rahul Gandhi, Mamata Banerjee, Sharad Pawar, Uddhav Thackeray, and Tejashwi Yadav, also paid their respects to Chandy in Bengaluru.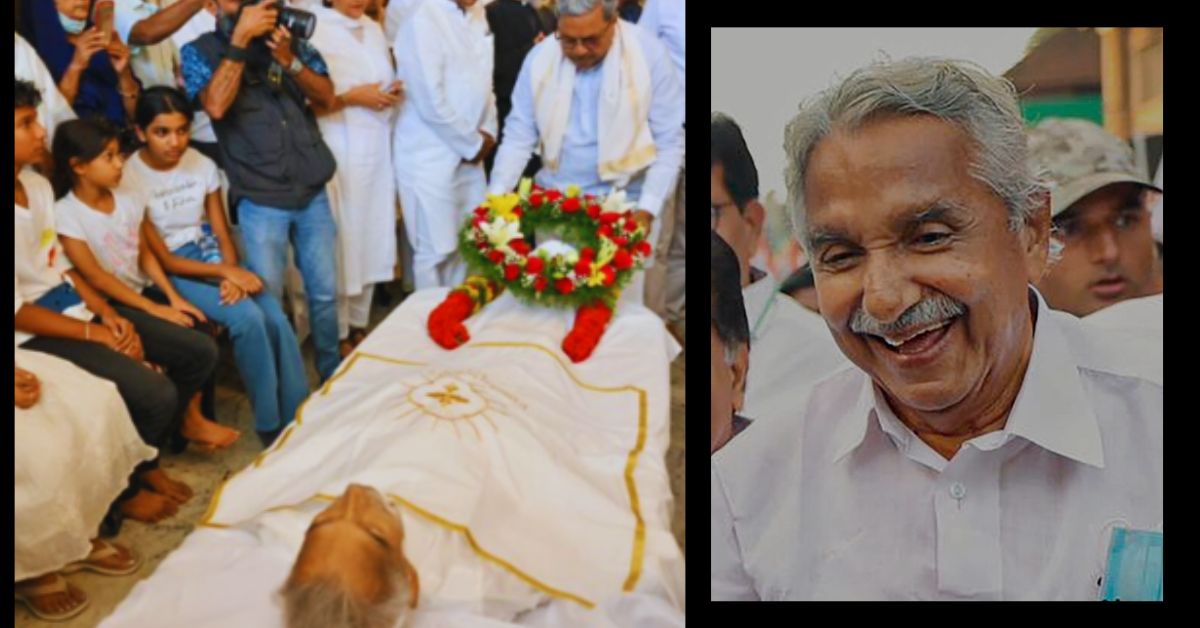 They were in the city to attend an opposition parties meeting hosted by the Congress Party. The gathering of leaders from various parties demonstrated their collective tribute to Chandy's contributions.
Your daily dose of informative articles:
Chandy's mortal remains were transported from Bengaluru to Thiruvananthapuram via an air ambulance. Thousands of people gathered in Bengaluru and Kerala to bid farewell to the senior Congress leader.
Chief Minister Oommen Chandy Funeral
His funeral will take place on Thursday at Puthuppally, his hometown and constituency, where he will rest. The demise of former Kerala Chief Minister Oommen Chandy has left a void in the country's political landscape.
Chief Minister Siddaramaiah and other leaders paid their last respects to Chandy and acknowledged his remarkable leadership and dedication to public service. The final journey of Chandy's mortal remains garnered immense public support, reflecting his impact on people's lives.
As the nation mourns his loss, his legacy will continue to inspire future leaders in the pursuit of progress and welfare. Stay tuned to Digi Hind News for more.