Dhanteras 2023 Date: Puja Muhurat, Shopping Time, Rituals And More!!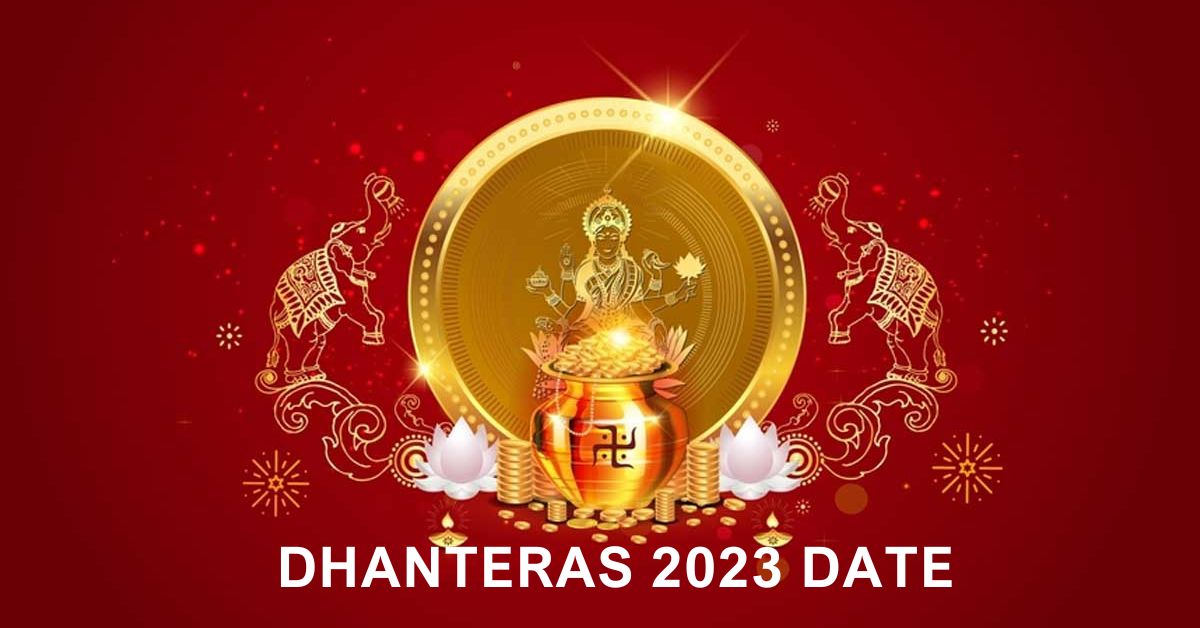 The day of Dhanteras is regarded as highly auspicious. On this day, people worship Lord Dhanwantari and offer prayers for their family's prosperity. As the festivities are approaching, people want to know the Dhanteras 2023 date. In this article we will be discussing everything there is to know about Dhanteras 2023 date including the shubh muhurat, during which time people can make purchases and carry out rituals.
Dhanteras 2023 Date
Dhanteras, also called Dhantryodashi, is associated with a celebration of wealth and prosperity and is regarded as an auspicious day. This day, which falls on the thirteenth of the Kartik month, marks the beginning of the five-day Diwali celebration. Dhanteras 2023 date is November 10, two days before Diwali. Those who are wealthy will purchase new items on this day, particularly metal items for their homes.
Starting on Dhanteras, the five-day Diwali celebration begins. It is said that Dhanteras is the most significant day for prayer and longing for worldly prosperity. On this day, people worship Lord Ganesh, Goddess Lakshmi, and Lord Kubera while lighting candles.
On this auspicious day, they purchase gold or silver things, which they see as a symbol of good fortune. According to astrological estimates, the day of Dhanteras is a favourable festival for long-term financial objectives and real estate investments.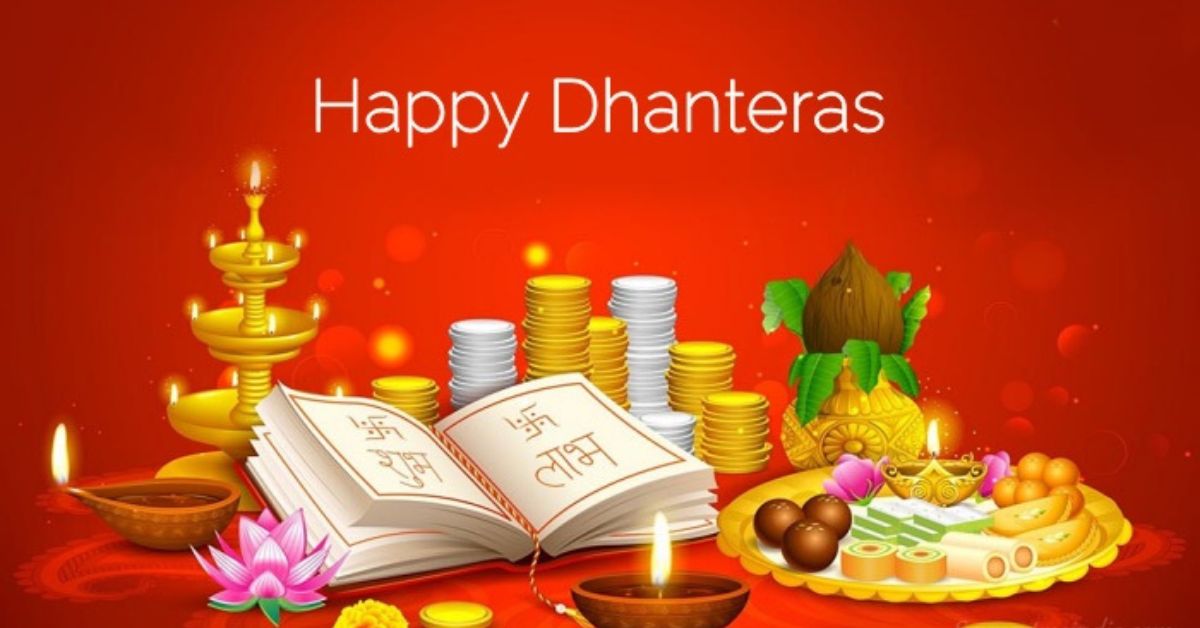 Muhurat For Dhanteras 2023
According to religious sources, Diwali marks the day that Lord Ram, his brother Lakshman, and his wife Sita returned to Ayodhya after going into exile for 14 years and defeating Ravana in Lanka. It was said that when they returned, Ayodhya was completely illuminated with lamps. Since then, Diwali has been observed yearly on the new moon day of the Kartik month.
On this day, people worship Goddess Lakshmi and light up their homes in an attempt to draw luck, wealth, and happiness. Pradosh kaal, which lasts for two hours and twenty-four minutes, will begin right after sunset. Both the Pradosh Kaal and the Sthir Kaal muhurats will be part of the Puja Muhurat. Therefore, the muhurat is from 06:19 pm to 08:23 pm.
Dhanteras 2023 – Sparkling Beginnings! Marking the onset of Diwali, Dhanteras celebrates wealth and prosperity. On November 10, 2023, embrace traditions, light diyas, and invest in financial dreams during the auspicious Pooja Muhurat from 06:19 to 08:23pm.https://t.co/7DV4I8TMHB pic.twitter.com/CintQhIEQi

— astroved (@AstroVed) September 20, 2023
Shopping Muhurat For Dhanteras 2023
Buying gold and silver on Dhanteras is considered auspicious since it is believed to bring prosperity and good fortune to your home. According to astrological forecasts, the optimum time to buy gold and silver for Dhanteras 2023 is between 2:35 PM on November 10, 2023, and 6:40 AM on November 11, 2023. You can still purchase gold and silver on November 11, 2023, between 06:40 AM and 01:57 PM, if you are unable to make it.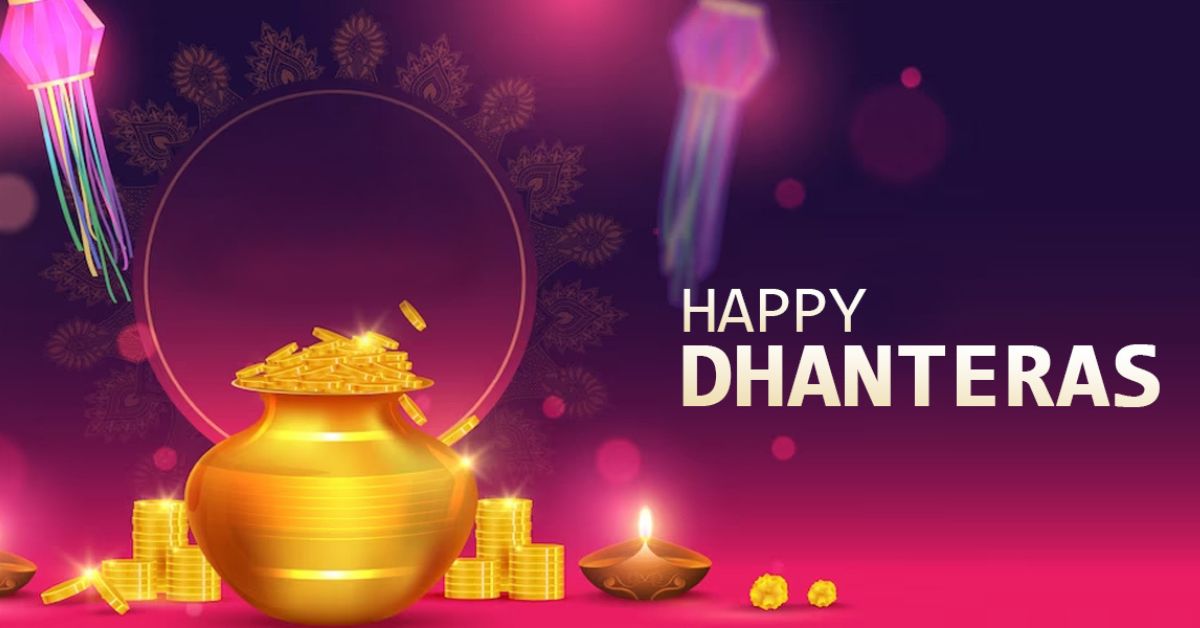 You should begin the puja at the previously mentioned auspicious hours on Dhanteras, Lord Kubera, Goddess Lakshmi, and Dhanvantari. The first thing to do is install the idols or statues of Lord Dhanvantari and Lord Kubera. Additionally, place the figurines of Goddess Lakshmi and Lord Ganesha. All the gods should be given tilak, flowers, fruits, sweets, and candles. You have to light 13 lamps at your main gate in the evening to appease Lord Yamraj.
If you wish to know the shubh muhurat of Diwali this year, click on the link below:
Dhanteras Shopping Customs For 2023
Prior to celebrating any holiday, one must be aware of the proper time, worship practices, and auspicious timings. Dhanteras Day marks the beginning of the Diwali celebration, during which time people shop and decorate their homes. Purchasing jewellery or metal goods is considered auspicious on this day.
Goddess Laxmi, Dhanwantari, and Kuber are honoured on this day. Worshipping them all helps people's financial situation. The celebration of Diwali spans five days, starting with Dhanteras and concluding with Bhai Dooj, Govardhan Puja, Naraka Chaturdashi, and Diwali. Every day has a distinct significance.
May the light of the lamps and the blessings of Goddess Lakshmi fill your life with money, happiness, and prosperity as you get ready to celebrate Dhanteras in 2023. May you and your loved ones experience the joy and prosperity this occasion brings.
That concludes our study on the Dhanteras 2023 date. We will update this page if any new information regarding Dhanteras 2023 date becomes available. Visit Digi Hind News, our page, till then.