Watch: Dog riding 2 buffaloes like a hero; Netizens react to viral video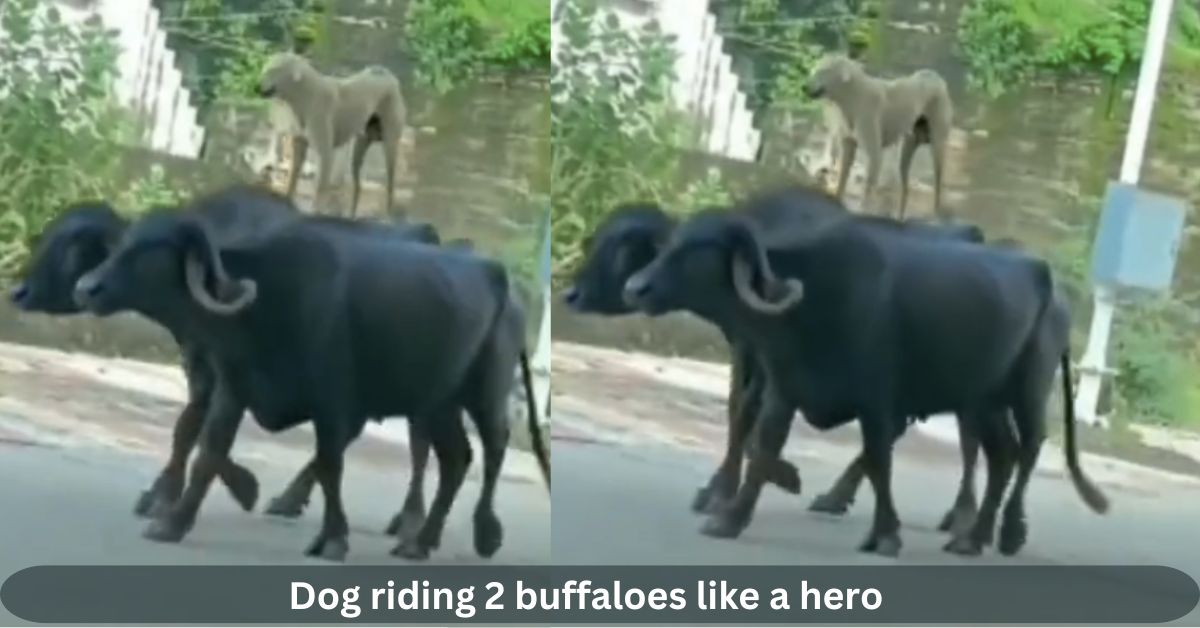 A street dog is seen gracefully riding on two buffaloes in the video. In a viral online video, individuals can be heard stating, "Every dog has its day." A street dog is seen gracefully riding on two buffaloes in the video. In his introductory scene, it portrays no less than a hero. Yes, an odd show was seen and recorded to go now viral. VIEW VIDEO: 
Same Tashan. pic.twitter.com/CDxmWsgzvy

— Sunil Kumar (@SunilKu66574893) July 27, 2023
In contrast to the numerous videos on the internet that feature people playing with dogs or feeding cattle, this one features a dog enjoying a joyride on two buffaloes. The trio can be seen having a great time together as they peacefully stroll; there is no argument or violence.
The video wins millions of views.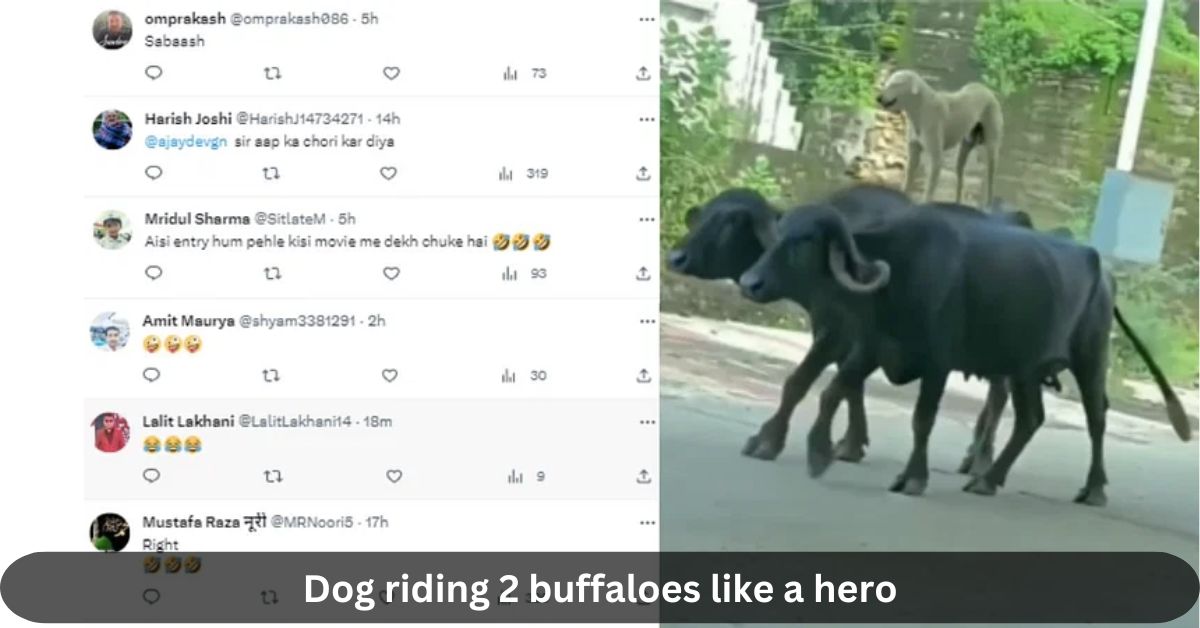 The video received over 16 million views in 48 hours after a motivational thinking page posted it to Instagram. The viewers were moved by the touching bond the animals formed, and it was also shared on other social networking sites like Twitter.
The viral video received feedback from the internet, which was in awe of it. A netizen responding to the heroic ride inquired, "Which film shooting is this?" Another person applauded the canine and exclaimed, "Sabaash!" Emojis of laughing also swamped the comments section.
Following us lets you keep up with the latest Digihindnews tech news and reviews. Follow us on Twitter, Facebook, and Instagram for all the most recent developments. Don't forget to subscribe to our YouTube channel for access to our most recent videos.