Gayatri Joshi: A Glimpse into Her Life and Career!!
Gayatri Joshi, the renowned actress celebrated for her iconic role in the Bollywood masterpiece "Swades," alongside Shah Rukh Khan, recently made headlines during her visit to Italy with her husband, Vikas Oberoi.
Unfortunately, their trip took a tragic turn when they were involved in a collision that resulted in a fatal accident involving a senior Swiss couple in a Ferrari. This incident unfolded amidst a flurry of luxury vehicles, including Lamborghinis and Ferraris, attempting to overtake a mini-truck on the picturesque roads of Sardinia.
Flash:

'Swades' movie actress #GayatriJoshi & her husband Vikas Oberoi meet with #caraccident In #Italy. pic.twitter.com/ICSyNYV9ib

— Yuvraj Singh Mann (@yuvnique) October 4, 2023
Bollywood Actress Gayatri Joshi & Her Husband Vikas Oberoi Meet With Tragic Car Accident In #Italy.

Swades Film actress #GayatriJoshi and Her husband were on Vacation in Italy, Gayatri and Her husband are fine.#Caraccident pic.twitter.com/zkWxbgFusr

— Afroz Alam (@AfrozJournalist) October 4, 2023
A Brief Introduction to Gayatri Joshi
Early Life and Background Gayatri Joshi, born on March 20, 1977, in Nagpur, Maharashtra, India, ventured into the world of entertainment after a successful career as a model. Her journey in the glamour world began with appearances in several prominent advertising campaigns, where her striking beauty and charismatic presence caught the eye of many.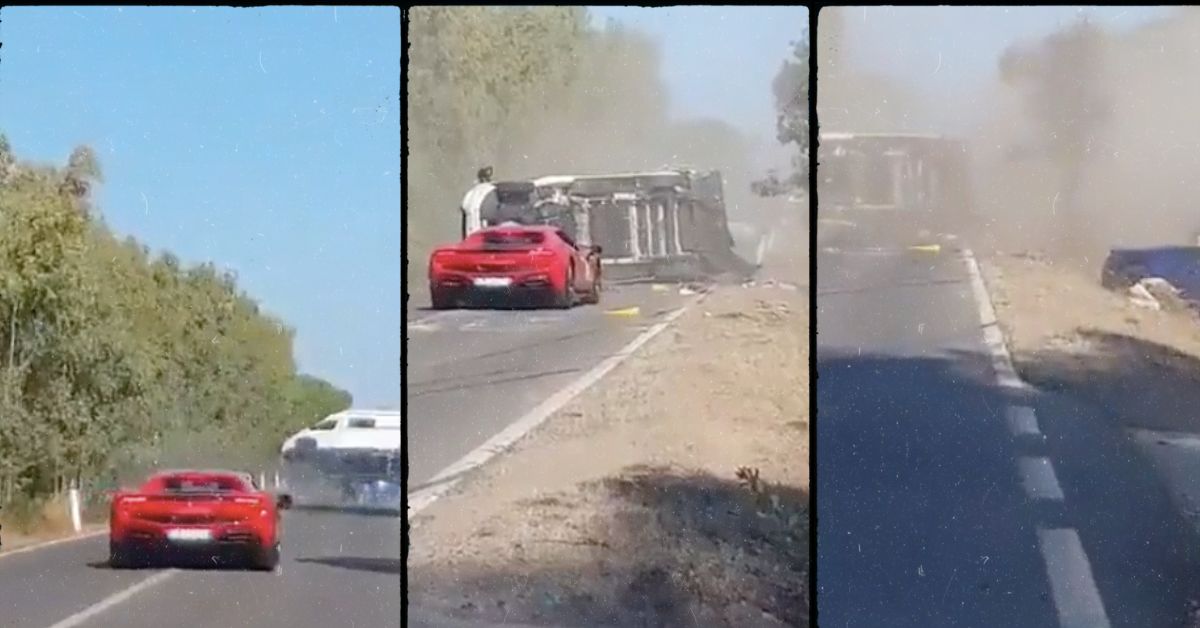 A Bollywood Gem However, it was her role in "Swades" that catapulted Gayatri Joshi to stardom. Released in 2004, this movie not only showcased her acting prowess but also established her as a talented artist in the Indian film industry. Starring opposite the 'King of Bollywood,' Shah Rukh Khan, Gayatri Joshi delivered a performance that resonated with audiences and critics alike.
Read more articles
A Step Back from the Limelight
Despite the acclaim she received for her role in "Swades," Gayatri Joshi made a conscious decision to step away from the glitz and glamour of the film industry. Instead, she chose to focus on her personal life, embracing a quieter and more private existence.
A Multifaceted Talent
Apart from her acting career, Gayatri Joshi explored various avenues within the entertainment world. She lent her charisma and elegance to modeling assignments for renowned brands and graced the music video scene with her presence. Notable mentions include her appearances in the music videos for "Kaghaz Ki Kashti" by Jagjit Singh and "Jhanjaria" by Hans Raj Hans.
In conclusion, while Gayatri Joshi may have taken a step back from the cinematic world in recent years, her indelible mark on Bollywood remains. Her role in "Swades" continues to be cherished by fans, and her versatile talents in modeling and music videos continue to captivate audiences. As we await her potential return to the silver screen, we can only admire the legacy she has created thus far.