BJP Trolls AAP Leader Raghav Chadha After Crow Attack Picture Goes Viral: "Jhoot Bole, Kauwa Kaate"
An image of Aam Aadmi Party (AAP) leader Raghav Chadha being pecked to death by a crow has gone viral on the internet. BJP (Delhi) used the fact that the event video had gone viral to harass him on Twitter.
The party captioned the tweet using a play on the old Hindi proverb "Jhoot Bole, Kauwa Kaate," which warns that a crow would bite if you lie
Photo of crow attacking AAP leader goes viral
Raghav Chadha stood before the Parliament Building with a few papers when the incident occurred. Not long after, a crow swooped down and brushed against his head. The viral photo shows the commander reacting to the unexpected onslaught by ducking his head.
झूठ बोले कौवा काटे 👇

आज तक सिर्फ सुना था, आज देख भी लिया कौवे ने झूठे को काटा ! pic.twitter.com/W5pPc3Ouab

— BJP Delhi (@BJP4Delhi) July 26, 2023
Read More article
Raghav Chadha's response to the violence in Manipur
Twitter users have drawn connections between the incident and his recent statements about the violence in Manipur. The AAP leader stated on Tuesday that the BJP is trying to keep the media from learning about the atrocities committed in Manipur.
To keep the administration accountable and solve the people's issues, Chadha said the BJP was impeding Parliament's work.
Watch this tweet
#WATCH | BJP wants to hide the atrocities being committed in Manipur. President's Rule should be implemented in the state and the Centre should restore peace there. We protest against the suspension of Opposition MPs who speak on Manipur. They've now started hating the word India… pic.twitter.com/MDAtykFtLr

— ANI (@ANI) July 25, 2023
The AAP politician took to Twitter to announce that the party will introduce a no-confidence resolution in the Lok Sabha against the incumbent BJP-led central government, citing the worsening situation in Manipur and rising fears of instability in the Northeast.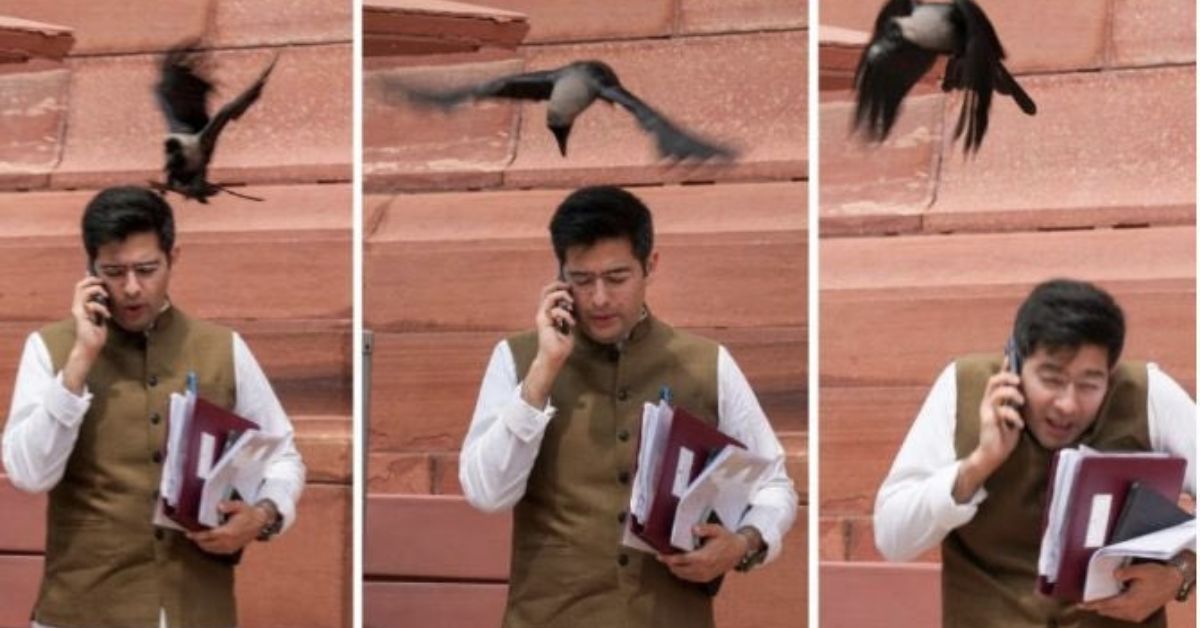 Referendum on No Confidence
The opposition parties, known as the Indian National Developmental Inclusive Alliance (I.N.D.I.A. ), recently presented the LS Speaker with a motion of no confidence in the administration, and he accepted it.