Tragic Accident on KMP Expressway in Haryana's Bahadurgarh Claims Four Lives!!
In a heart-wrenching incident on the KMP Expressway near Bahadurgarh town in Haryana, four lives, including two children, were tragically cut short when a car they were traveling in collided with a truck.
The accident occurred during the early hours of Wednesday, devastatingly impacting the victims' families and the community.
The Fatal Collision
On an unfortunate day, a family of four individuals, including two young children, were on their way back to Meerut from Rajasthan.
While navigating the KMP Expressway, their car was involved in a catastrophic collision with a truck, leading to an immediate and fatal outcome. As a result of the collision's sheer force, all four occupants of the car suffered fatal injuries:
4 killed as truck hits car in #Haryana's #Bahadurgarhhttps://t.co/5KU6RkYJA2

— The Tribune (@thetribunechd) July 26, 2023
The devastating accident claimed the lives of the two children and their accompanying adults, leaving behind grief-stricken family members and loved ones.
Upon receiving the distress call, emergency services rushed to the accident site to provide immediate medical assistance.
However, the severity of the collision left little room for survival, and the paramedics tragically confirmed the loss of all four individuals at the scene.
In the aftermath of the accident, authorities worked diligently to identify the deceased individuals. Once their identities were established, the process of notifying their respective families commenced, plunging them into unimaginable sorrow and mourning.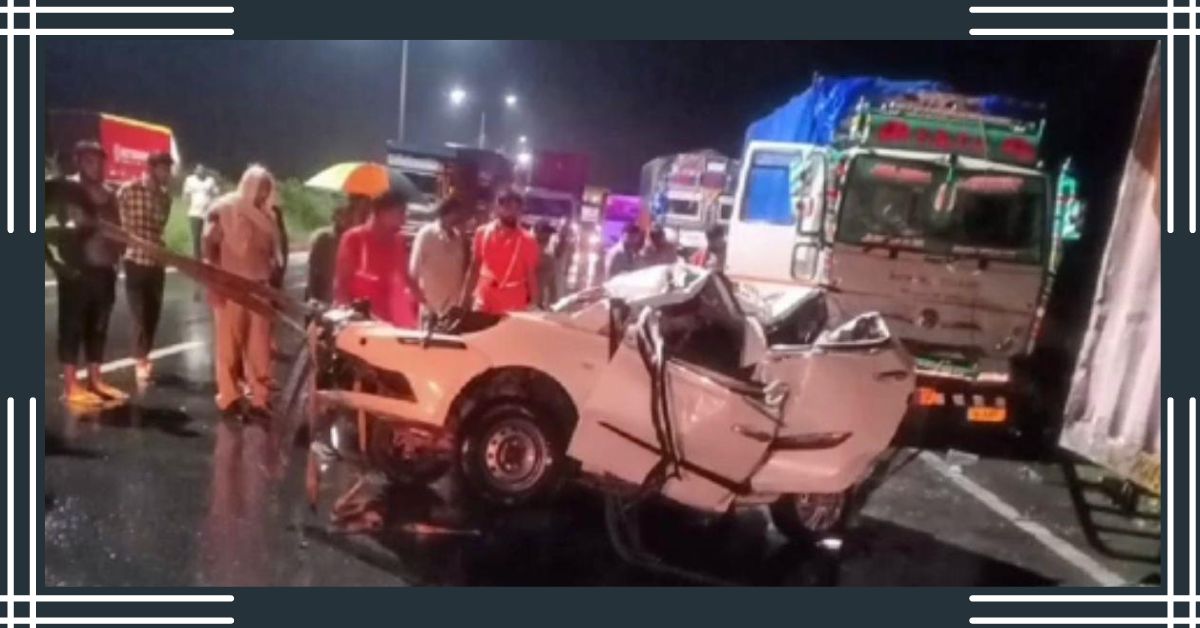 Law enforcement agencies have initiated a thorough investigation into the circumstances surrounding the tragic collision. The goal is to ascertain the exact cause of the accident and determine if any negligence or violations contributed to the loss of lives.
The community and local authorities have rallied together to extend their support and condolences to the grieving families. Tragic incidents like these serve as a stark reminder of the importance of road safety and responsible driving.
Stay informed with the latest headlines and breaking news:
Conclusion
The devastating accident on the KMP Expressway near Bahadurgarh has resulted in the loss of four precious lives, including two innocent children.
As the investigation unfolds, the community mourns this tragic event and reinforces the need for vigilance on the roads to prevent such heart-rending accidents in the future.
Our thoughts and prayers go out to the grieving families as they navigate through this difficult time.
Join Digi Hind News as we embark on a visual and literary adventure, delving into the heart of fascinating lands and extraordinary stories.