Kerala: Convention Centre Blast Kills 1, Injures 20, Cm Pinarayi Vijayan Orders Probe!!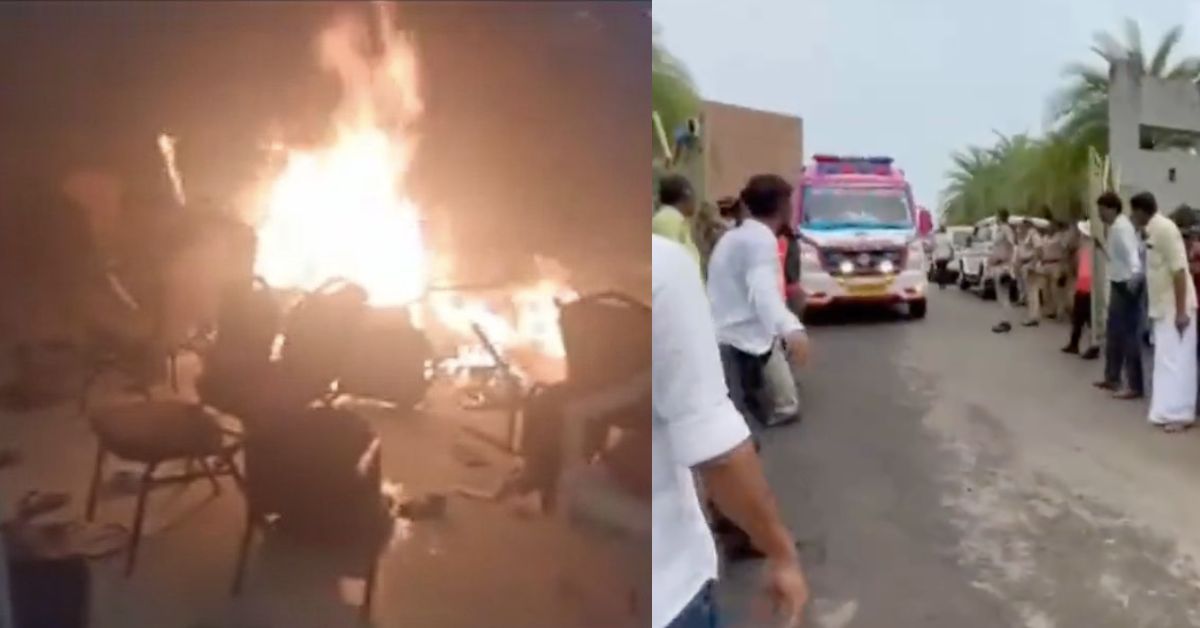 An explosion at a convention center in Kalamassery, Kochi, on Sunday morning, claimed the lives of at least one person and injured more than twenty, authorities said. A Kalamassery police official stated that it was unclear what caused the explosion or how many occurred.
Today Four coordinated #blast rock #Kerala where Jews live in Kalamassery

*****#TataSupportsTerror Mughals #Gazabombing #IsraelAttackpic.twitter.com/oyRFrVGGB0

— Takshaka (@katiyakashinath) October 29, 2023
The explosion apparently took place in a Christian group's convention center
He said the first report regarding the explosion and a request for police assistance came in around 9 a.m.
#WATCH | Visuals from Ernakulam, Kerala where one person died, and several injured in an explosion at a Convention Centre in Kalamassery https://t.co/hir8k808v2 pic.twitter.com/305HuzA4gg

— ANI (@ANI) October 29, 2023
Images depicted fire rescue operations
Blast at convention center in #Kalamassery. According to current information, one person has died. 5 people are in critical condition. 23 people were injured in the #blast. pic.twitter.com/EI9TtjHImN

— Jaffer Mohaideen (@jaffermohaideen) October 29, 2023
Visuals just after the blasts happened at the Jehovah's Witnesses convention in Kalamassery in #Kerala

Teams of National Security Gaurds (NSG) and Counter-Terror ATS sleuths rushed to blast site in Kalamaserry, Kerala; IED suspected.

We clearly know who's behind this pic.twitter.com/PTrXQNSlDB

— The Analyzer (News Updates🗞️) (@Indian_Analyzer) October 29, 2023
Images broadcast on television showed numerous fire rescue and police officers evacuating individuals from the scene. Visuals of the explosion inside the convention center were disturbing, showing several fires and terrified individuals running for their lives. After the bomb went off at the convention center, hundreds of people gathered outside
Read more articles
Kerala's chief minister has tweeted about the explosion.
"It's a terrible thing that happened. At this time, we are still gathering information about the occurrence. They have all of the high-ups in Ernakulam. DGP is en route there now. This is being taken extremely seriously by us. I've already had a conversation with DGP about this. Kerala Chief Minister Pinarayi Vijayan remarked, "We need to get more details after the investigation."
#BREAKING: Intelligence agencies have given 3 alerts to Kerala Government for possible attacks on Non-Muslims in the last one week but Kerala Govt. didn't take it seriously. (Sources)#Ernakulam #Kerala #SerialBlast #Bombblast #Hamas #terrorist #Gaza #starlinkforgaza #INDvENG pic.twitter.com/5kcBaZVDsa

— Pulkit Sharma (@_Pradhyumn_) October 29, 2023
Intelligence agencies have given 3 alerts to the Kerala Government for possible attacks on non-Muslims in the last week but Kerala Govt. didn't take it seriously. (Sources)