The Verbal Battle: Exploring the Roots of Kohli-Gambhir Fight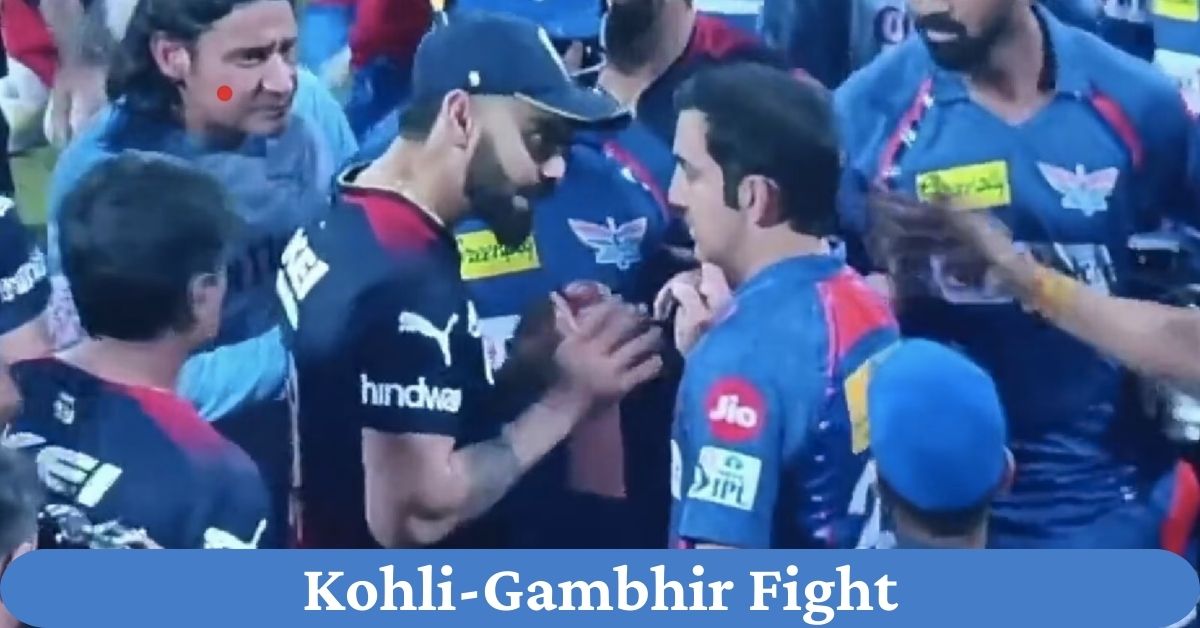 The Kohli-Gambhir feud is a widely known conflict between India's most prominent and accomplished cricketers, Virat Kohli and Gautam Gambhir. The feud initially sparked during an Indian Premier League match in 2013 and has since been the subject of much speculation and discussion among cricket enthusiasts and analysts.
But what triggered this intense rivalry between the two talented players? In this article, we will delve into the origins of the Kohli-Gambhir feud and explore the verbal battle that has captured the attention of cricket fans across the globe.
In a recent IPL 2023 match, after RCB defeated LSG, there was an on-field altercation between Virat Kohli and Gautam Gambhir.
Virat Kohli has the 100% record of giving it back. pic.twitter.com/zPU08t7ndx

— BALA (@erbmjha) May 1, 2023
But a few minutes earlier, a Naveen-ul-Haq incident served as the starting point for the fight.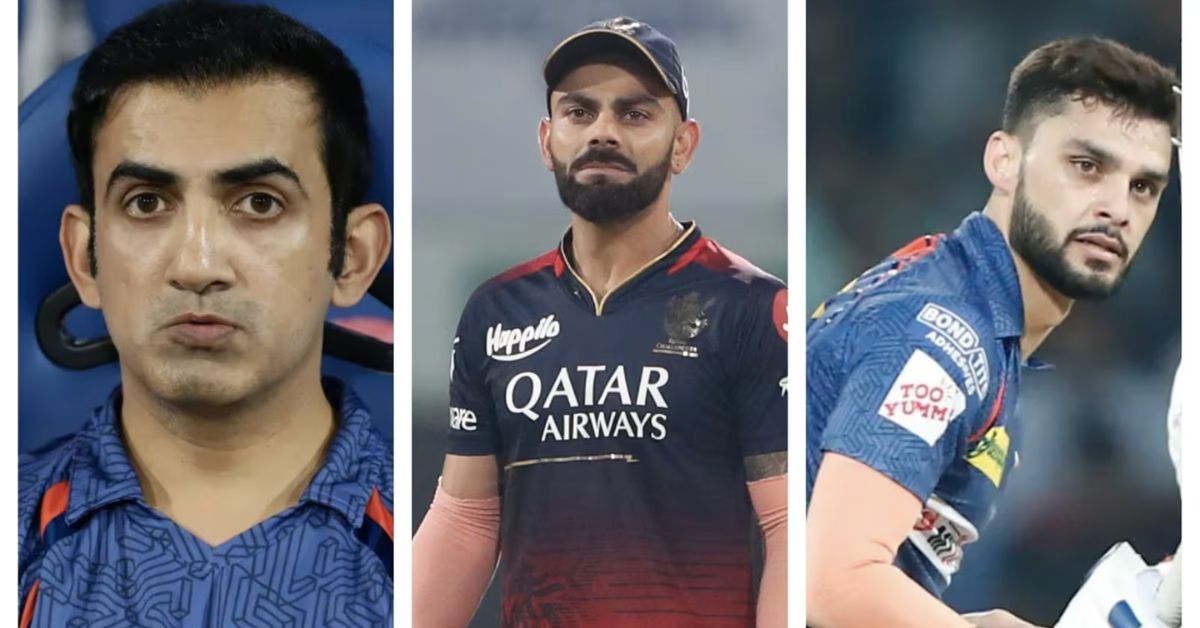 In a low-scoring thriller on Sunday in the Indian Premier League (IPL) 2023 game between Royal Challengers Bangalore and Lucknow Super Giants, Faf du Plessis' team prevailed by 18 runs. The argument between Virat Kohli and Gautam Gambhir, rather than RCB's outstanding bowling performance, became the main topic of conversation.
Following the game, the two legendary cricketers argued about specific events during the game's final phase. But it appeared the foundation for the conflict had already been set a few overs earlier.
Naveen-ul-Haq and Kohli of the LSG engaged in a collision that may have served as the storm's ignition. According to reports, Kohli and Naveen fought during the break between the 16th and 17th.
Amit Mishra, a member of the LSG, was spurred by the altercation to attempt to mediate the situation but ended up clashing with Virat Kohli, a former teammate from India. However, it appeared that Kohli had instructed Mishra to try to reason with Naveen instead of himself.
Virat Kohli showing his show dust to naveen 🤣pic.twitter.com/W4kXNmuio5

— 𝗺 𝗮 𝗵 𝗲 𝘀 𝗵 ❤️ (@suprVK) May 2, 2023
Kohli's act towards Naveen-ul-Haq shows that Naveen is not equal to the dirt on his shoes.
Kohli did this to Naveen-ul-haq. Said by action that "u r not even equivalent to dirt of my shoes"

The reason why Naveen was so pissed off.#ViratKohli #Naveen #gambhir #RCBvLSG #navve pic.twitter.com/FU1zVHbQ0f

— Charan_oRANGER (@charan_0767) May 2, 2023
Mohammed Siraj, the RCB pacer, didn't even appear to be pleased with Naveen based on the expression on his face.
After the game, Virat and Naveen had a complex handshake, and the Afghanistan pacer appeared upset with the RCB hitter. A short while afterward, LSG captain KL Rahul seemed to have tried to diffuse the situation between the two. In a different video, Naveen refused to speak to Kohli despite Rahul's insistence.
No of wickets taken by Naveen ul haq across all formats- 54

No of centuries Virat Kohli has across all format- 80@imnaveenulhaq tujhe kis baat ka ghamand hai bhai? 🤣 pic.twitter.com/RTnxl5F9ui

— BALA (@erbmjha) May 1, 2023
Naveen ul haq denied to talk with Kohli
Entertainment into 100 ho rha pic.twitter.com/79BjOZS6bZ

— karna (@this_is_elon24) May 1, 2023
Later, a fight between Kohli and Gambhir broke out as the two cricket legends sparred over the events during the final few overs on the field. The conversation between Kyle Mayers and Virat Kohli is likely where the Gambhir-Kohli conversation began.
It was challenging to stop Gambhir and Kohli after that incident. The IPL imposed substantial fines on Naveen, Gambhir, and Kohli for violating the Code of Conduct.
Everything after handshake here:
Virat Kohli vs Gautam Gambhir

BIGGEST RIVALRY IN CRICKET

Entertainment into 100#RCBVSLSG #ViratKohli pic.twitter.com/8SxxSKRByn

— aqqu who (@aq30__) May 1, 2023
Naveen received a 50% fine, while Gambhir and Kohli received 100% fines on match fees.