Mla for the Punjab Congress, Laddi Sherowalia, Was Driving When He Hit a Scooter, Killing One!!
In a heart-wrenching incident on the Chandigarh-Phagwara highway near Jassomajra in Nawanshahr, a fatal collision occurred, resulting in the loss of a life and serious injuries. The accident involved a scooter and the car of Punjab Congress MLA Hardev Singh Laddi Sherowalia. Here, we delve into the details of this unfortunate incident.
The Victims
The unfortunate victim of this tragic incident has been identified as Ramkishan, a resident of Thinda village, who was operating the scooter at the time of the collision. His pillion rider, Ram Prakash, also in his 60s, sustained severe injuries and was rushed to a nearby hospital for medical attention.
Congress MLA Laadi Sherowalia met with an accident on Banga-Phagwara Road when a person on a scooty made a sudden turn onto the dividing road. The MLA's car, traveling at speed on the highway, collided with them, resulting in one reported fatality at the spot, while another… pic.twitter.com/DtErzqQovC

— Gagandeep Singh (@Gagan4344) October 3, 2023
MLA Sherowalia's Involvement
MLA Hardev Singh Laddi Sherowalia, representing Shahkot, was on his way back from Chandigarh in his Toyota Innova when the incident occurred. The events that unfolded were captured on CCTV cameras installed along the highway.
Congress MLA Ladi Sherowalia met with an accident on the Banga-Phagwara road when a person suddenly turned his scooty on the dividing road. Due to which the MLA's car collided with the scooty. pic.twitter.com/ZXBLtrJiKF

— Nikhil Choudhary (@NikhilCh_) October 3, 2023
A Desperate Attempt to Avoid Collision
The chilling CCTV footage revealed the scooter suddenly appearing in front of MLA Sherowalia's car. With quick reflexes, the driver of the car made every possible effort to avoid a collision. In a desperate maneuver, he attempted to steer the car towards a divider to prevent a catastrophic impact. However, despite his valiant efforts, the collision proved inevitable.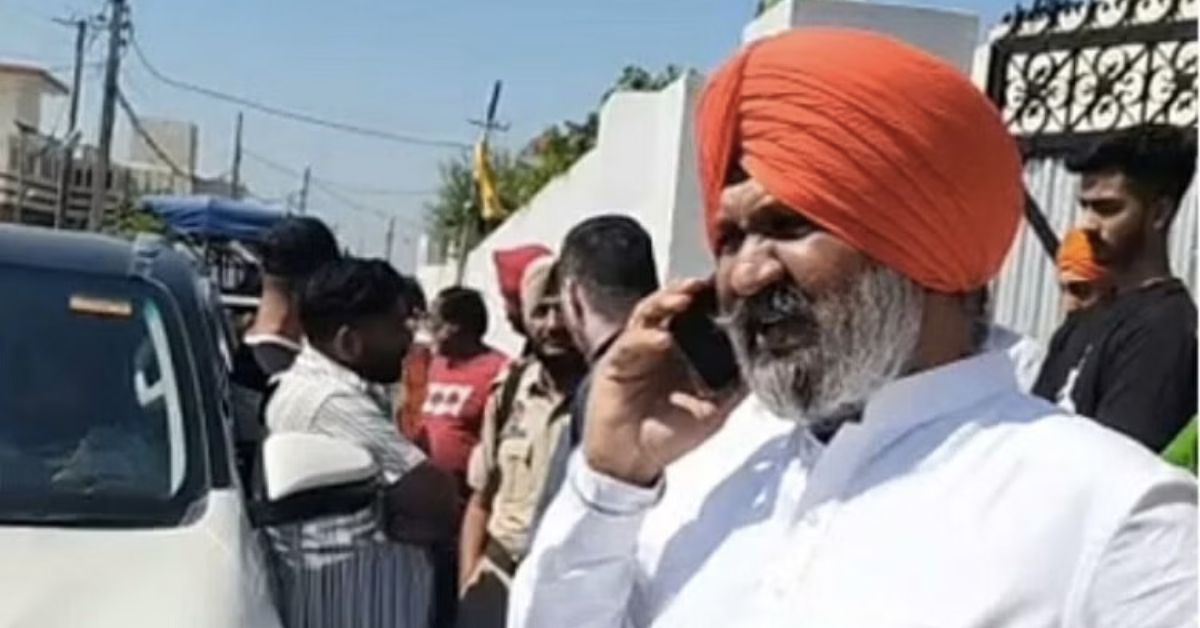 Immediate Response
Immediately following the collision, MLA Sherowalia and his accompanying staff sprang into action. They stopped traffic on the highway to ensure the injured received prompt medical attention. Both Ramkishan and Ram Prakash were rushed to the hospital, where tragically, Ramkishan was declared deceased. Ram Prakash continues to receive medical treatment as he recovers from his serious injuries.
Read more articles
Ongoing Investigation
The local authorities have taken possession of the vehicles involved in the accident and have initiated a thorough investigation to determine the precise circumstances that led to this unfortunate collision. Further details and insights into the incident will be uncovered as the investigation progresses.
In conclusion, this tragic accident on the Chandigarh-Phagwara highway serves as a somber reminder of the unpredictability of life on the road. Our thoughts go out to the families affected by this devastating incident, and we hope for a full recovery for Ram Prakash. Road safety remains paramount, and incidents like these underscore the importance of cautious and responsible driving