Heartfelt Messages For Babil Khan On Friday Night Plan Success and His Mom's Loving Note!!
Babil Khan, the son of late actor Irrfan Khan and writer Sutapa Sikdar, has received a heartfelt letter from his mother celebrating the success of his latest Netflix film, "Friday Night Plan." Let's delve into this touching family moment.
The success of "Friday Night Plan"
Babil Khan's Netflix film, "Friday Night Plan," has garnered immense love and praise from both fans and critics. This success has brought joy and pride to the Khan family.
A Loving Letter from Mom
Sutapa Sikdar, fondly known as Mumma, shared her emotions through an open letter to Babil. She posted throwback pictures on Instagram, including a postcard emphasizing the importance of motherhood and a handwritten note to Babil:
View this post on Instagram
In her message, Sutapa Sikdar expressed that a few years ago, she sent Babil a letter and a postcard to convey that siblings and children hold a special place in a mother's life.
She never anticipated being a single mother at that time. The letter mentioned that Babil's role in "Friday Night Plan" as a single mother's son and sibling blurred the lines between life and art.
Get the inside stories on your favorite star:
Sibling Bond
Sutapa Sikdar acknowledged the strong bond between Babil and his younger brother Ayaan Khan, sharing childhood pictures of the two. She noted that Babil always supports Ayaan, highlighting their unbreakable sibling connection.
Sutapa Sikdar congratulated Babil on the success of the "Friday Night Plan" and expressed her pride in him as the elder son.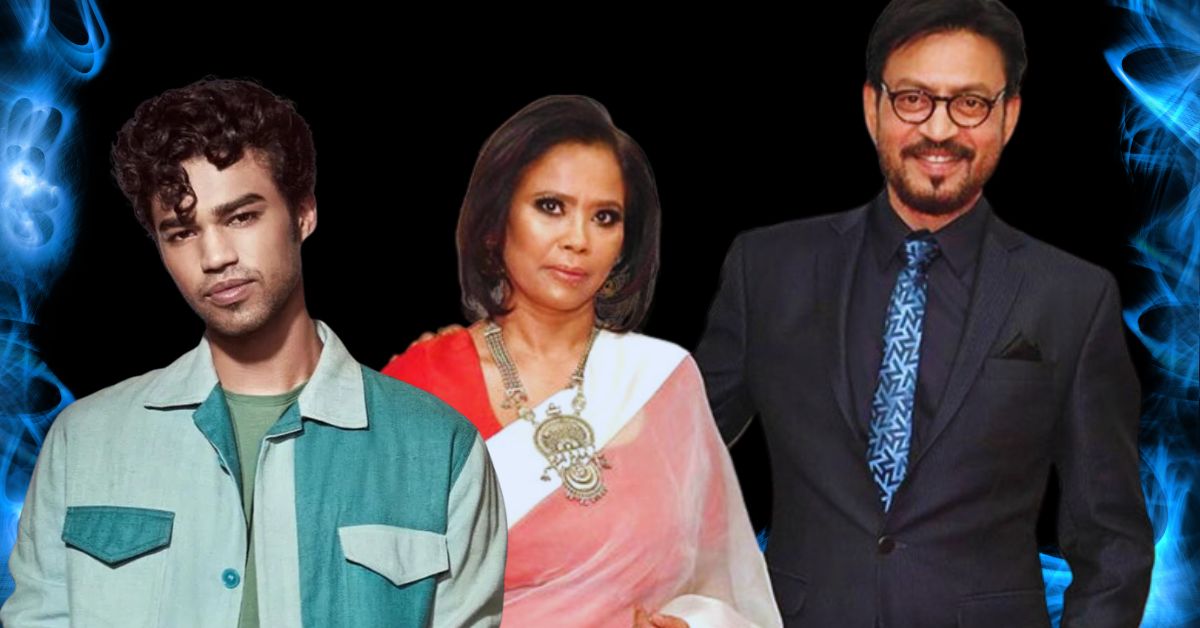 Babil responded to his mother's heartwarming post with a shower of red heart emojis, conveying his love and gratitude. Medha Rana, Babil Khan's co-star in "Friday Night Plan," also joined in with hearts in the comments, showing appreciation and support for Babil and his family.
A Tribute to Teachers' Day
Sutapa Sikdar paid tribute to her and Irrfan Khan's mentor, theatre personality, and activist Prasanna on Teachers' Day. She shared a collage of pictures featuring Babil interacting with Prasanna, while she and Prasanna engaged in conversations. She expressed her gratitude to Prasanna for the invaluable knowledge he imparted.
The Power of a True Teacher: In her heartfelt message, Sutapa Sikdar highlighted the significant influence a teacher possesses in shaping lives and generations. She emphasized how a teacher can either create or ruin a generation, underscoring the profound impact of genuine educators:
View this post on Instagram
Sutapa Sikdar's Accomplishments
Sutapa Sikdar's talents extend beyond being a loving mother. She has contributed to the world of cinema by writing dialogues for films like "Khamoshi," "Shabd," and "Kahaani." She has also produced Irrfan Khan's movies, "Madaari" and "Qarib Qarib Singlle."
Get the scoop on your fave celebs:
Conclusion
Babil Khan's success in "Friday Night Plan" has brought his family closer, with his mother, Sutapa Sikdar, expressing her pride and love through heartfelt messages. The bond between siblings and the influence of a dedicated teacher is celebrated in their lives.
It's a reminder of the importance of family, mentorship, and the beautiful moments that make life meaningful. Connect with Digi Hind News and stay at the forefront of exclusive updates and articles.