Nushrratt Bharuccha's Frightening Escape Amid Israel-Hamas Conflict: An Unexpected Ordeal Unveiled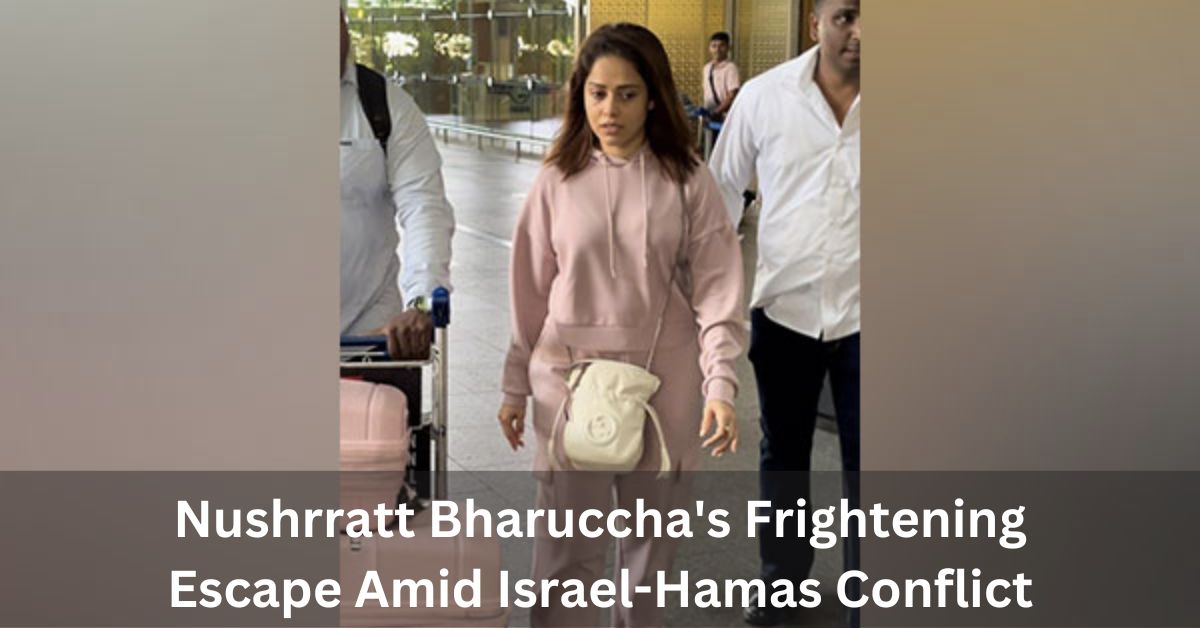 Bollywood actress Nushrratt Bharuccha experienced a harrowing escapade as she found herself amid the escalating conflict in Israel. The actress, who was in Israel for the Haifa International Film Festival premiere of her film Akelli, was caught in the crossfire of hostility when Hamas launched a barrage of missiles onto Israeli soil, causing widespread devastation with over 400 fatalities and numerous injuries.
The tensions peaked on Saturday, dramatically impacting Nushrratt's stay. Following the missile onslaught, it was reported that the actress sought refuge in a basement. Contact was lost with her for several hours, which understandably sent waves of concern among her team and fans.
Come Sunday morning, a sigh of relief was palpable as Nushrratt's team announced that with the assistance of the embassy, the actress was en route back to India. The journey culminated around 2 p.m. when Nushrratt set foot on home turf, landing in Mumbai after the distressing episode.
Actor Nushrratt Bharuccha returns to Mumbai after being stranded in Israel

Read @ANI Story | https://t.co/OwFnW5XRhV#Israel #NushrrattBharuccha pic.twitter.com/rIE8XcUi4i

— ANI Digital (@ani_digital) October 8, 2023
Upon her arrival, a swarm of media personnel and paparazzi encircled her, eager for a narrative of her ordeal. However, the visibly drained actress courteously requested some respite, expressing, "I need some time," to the persistent reporters.
The eerie coincidence doesn't end here. Nushrratt's harrowing reality in Israel mirrored the plot of her film Akelli, where her character navigates through a war-afflicted terrain, epitomizing a tale of courage and survival before an eventual evacuation.
Akelli premieres in Israel with @Nushrratt and @TsahiHalevi @IsraelinIndia @indemtel pic.twitter.com/665hY4Zg9P

— Anat Bernstein-Reich🇮🇱🇮🇳🇱🇰 (@BernsteinReich) October 4, 2023
In a poignant reflection of life imitating art, videos of a lively Nushrratt promoting Akelli alongside her co-star, Israeli actor Tsahi Halevi, surfaced online. The duo was captured serenading the audience with the song "Tere Jaisa Yaar Kahan," a stark contrast to the grim reality that unfolded shortly after.
Read more articles
This incident not only underscored the unpredictable turns life can take but also highlighted the human spirit's resilience in the face of adversity. As Nushrratt recuperates from the ordeal, the tale of her unanticipated adventure amid a geopolitical storm evokes a blend of relief and empathy among her admirers and beyond.