Parineeti Chopra Remembers Sushant Singh Rajput on 10 Years of "Shuddh Desi Romance"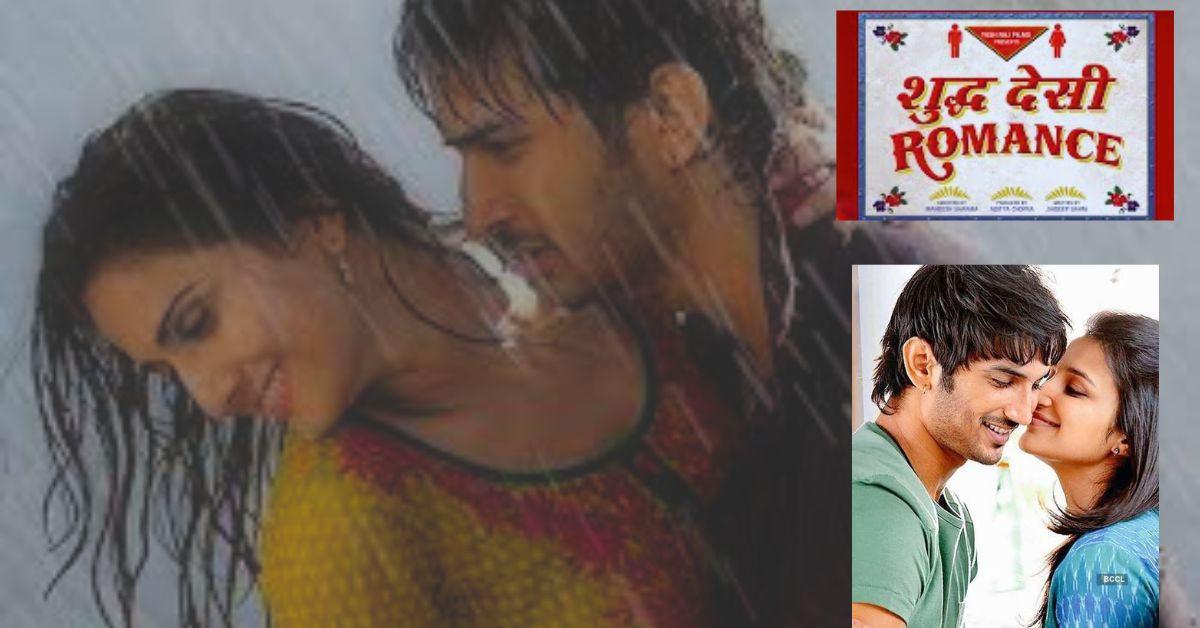 Actress Parineeti Chopra commemorates the 10th anniversary of the Bollywood hit "Shuddh Desi Romance" and shares her heartfelt memories from the film's journey. She also pays tribute to her late co-star, Sushant Singh Rajput, in a touching post. Let's dive into the nostalgia-filled celebration and Parineeti's special message.
A Decade of "Shuddh Desi Romance"
"Shuddh Desi Romance," a romantic comedy, achieved significant success at the box office. The film's popularity can be attributed to its stellar cast, entertaining storyline, and lively music album. It also marked the Bollywood debut of Vaani Kapoor.
Parineeti's Heartwarming Tribute to Sushant Singh Rajput
Parineeti Chopra posted a video and behind-the-scenes moments from the sets of Shuddh Desi Romance on the film's 10th anniversary. In her caption, she expressed how time has flown but the memories remain vivid. She described the filming experience as a mix of laughter, busy shoots, and heartwarming moments.
In her heartfelt message, Parineeti paid tribute to her co-star, Sushant Singh Rajput, whom she called one of her favorite co-stars:
View this post on Instagram
Sushant left an indelible mark on her heart, and she fondly remembered him on this special occasion. Sushant Singh Rajput passed away on June 14, 2020, leaving a void in the industry. Parineeti also remembered the legendary Rishi Kapoor, who was part of the film and passed away on April 30, 2020, after battling illness.
She expressed her miss for him as well. In response to Parineeti's post, her brother, Shivang Chopra, shared a red heart emoji, expressing his love and support.
Also consider reading this articles curated for you:
The official Instagram handle of Yash Raj Films (YRF), the production company behind "Shuddh Desi Romance," also celebrated the film's 10-year milestone. The caption reflected on the film's theme of love's complexities:
View this post on Instagram
Parineeti's Upcoming Projects
Parineeti Chopra's recent film, "Uunchai," featuring Amitabh Bachchan and Anupam Kher, made an impact at the box office. She has exciting projects lined up, including Imtiaz Ali's Amar Singh Chamkila alongside Diljit Dosanjh, and "Animal" with Ranbir Kapoor and Rashmika Mandanna. Parineeti is set to reunite with Akshay Kumar in "Mission Raniganj: The Great Bharat Rescue."
Parineeti's Personal Life Milestone
On a personal note, Parineeti Chopra is gearing up to marry AAP leader Raghav Chadha later this month, marking a significant milestone in her life.
In conclusion, Parineeti Chopra's heartfelt tribute to "Shuddh Desi Romance" and her late co-star Sushant Singh Rajput reminds us of the film's impact and the cherished memories associated with it. It's a touching reflection on a decade of laughter and heartwarming moments in Bollywood. Your source of exclusive information awaits- Digi Hind News.