Riddhima Kapoor Sahni: The Daughter of Bollywood Royalty Rishi Kapoor and Neetu Kapoor!!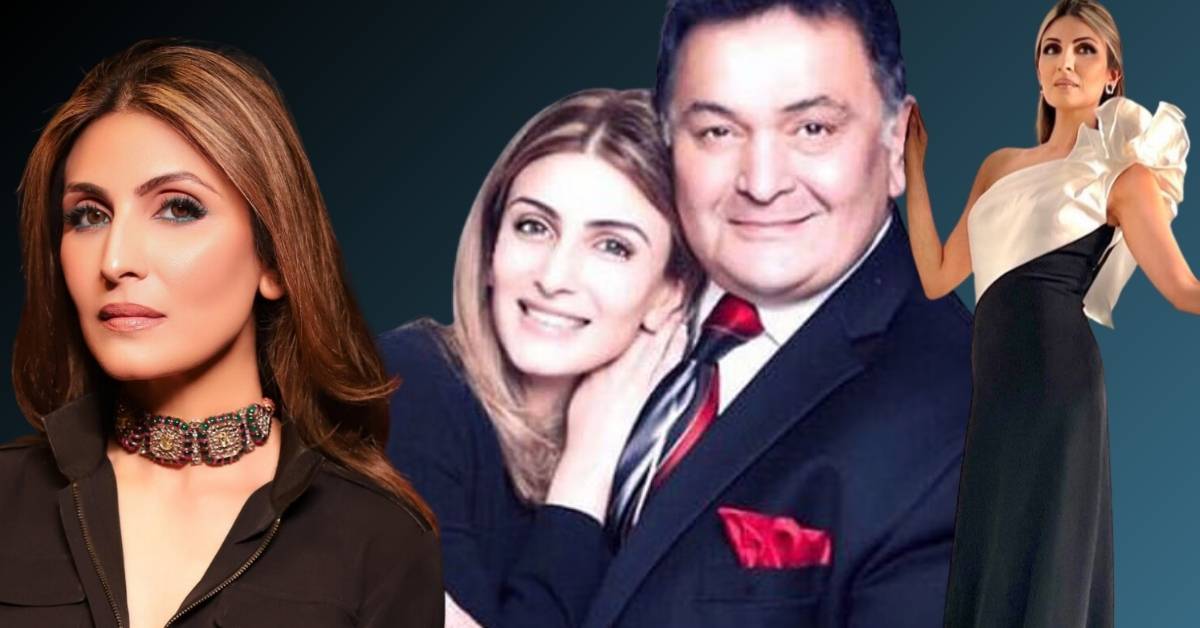 Riddhima Kapoor Sahni, daughter of the late Rishi Kapoor and actress Neetu Kapoor, belongs to one of Bollywood's most iconic families. While she received numerous film offers during her teenage years, Riddhima chose a different path for herself. In this article, we explore the life, career, and lesser-known facts about Riddhima Kapoor Sahni.
Riddhima Kapoor Sahni: Early Life and Education
Riddhima Kapoor Sahni was born on 15th September 1980 in Mumbai, India, as part of the illustrious Kapoor family. She grew up in the midst of Bollywood royalty, with her grandfather Raj Kapoor and granduncles Shammi Kapoor and Shashi Kapoor being legendary actors.
She shares her familial ties with prominent Bollywood figures such as Randhir Kapoor, Ritu Nanda, Rajiv Kapoor, and Rima. Moreover, she is the cousin of renowned stars like Karisma Kapoor, Kareena Kapoor, Aadar, and Armaan Jain.
Explore the latest buzz:
The Unique Origin of Her Name
Riddhima Kapoor Sahni's name carries a special story. She shares her birthday, Ganesh Chaturthi, with her cousin Kareena Kapoor. On this occasion, her grandfather Raj Kapoor affectionately named them "Riddhi" and "Siddhi," signifying their arrival as blessings to the family. This is how she acquired her name, "Riddhima."
In her early years, Riddhima Kapoor Sahni was a spirited tomboy. She enjoyed playing cricket and even engaged in wrestling with her brother, Ranbir Kapoor.
Riddhima pursued her education abroad. She studied at the American Intercontinental University in London, where she earned a Bachelor's degree in Designing and Marketing. During her time in London, she briefly altered the spelling of her name to Ridima due to the pronunciation of her college peers. However, upon returning to India, she reverted to the original spelling of her name.
Modeling and Early Career
Riddhima Kapoor Sahni initially ventured into modeling, collaborating with her mother, Neetu Singh, for the well-known jewelry brand Notandas. Her association with the brand was well-received, and it was during this period that she discovered her affinity for jewelry design.
After completing her contract with Notandas, Riddhima began designing her jewelry pieces. Her designs garnered praise and appreciation, prompting her to establish her own jewelry brand. In 2016, she co-launched "R Jewellery" with her close friend Anuj Kapoor of Punjab Jewellers, Mumbai:
View this post on Instagram
One of her earliest jewelry designs centered around the theme of the Evil Eye, showcasing her creative prowess.
Personal information of these notable people:
Riddhima Kapoor Global Recognition
In September 2016, Riddhima Kapoor Sahni designed earrings for the renowned American actress Goldie Hawn, elevating her profile on the global stage.
Riddhima Kapoor Facts Exploration
Her entrepreneurial acumen was celebrated when she was named among the top 25 entrepreneurs in New Delhi in 2017, a testament to her business achievements.
Riddhima's creativity extends beyond jewelry design. In January 2018, she ventured into the world of fashion by launching "Sam & Friends," a clothing line inspired by her daughter, Samara Sahni.
Riddhima Kapoor Sahni is a versatile individual, showcasing her writing skills as a guest columnist for publications like The Free Press Journal and Delhiites Magazine. Riddhima possesses a profound passion for watches and is often spotted wearing them when she steps out. Her love for timepieces is a reflection of her exquisite taste.
Yoga holds a special place in Riddhima's heart. She regularly practices and shares photos of her yoga sessions on her social media platforms:
View this post on Instagram
Riddhima Kapoor Sahni's career choices have always been diverse. If not a jewelry designer, she once expressed that she might have explored careers as a yoga teacher or a chef. Her entrepreneurial spirit and creativity have enabled her to thrive in the world of jewelry design, making her a prominent figure in the industry.
Riddhima Kapoor Family Life and Marriage
On 25 January 2006, Riddhima Kapoor Sahni married businessman Bharat Sahni in a traditional Indian ceremony. The couple's love story began when she was a Mumbai-based journalist, and their love endured through the years.
Riddhima and Bharat Sahni are now proud parents to a daughter named Samara Sahni:
View this post on Instagram
Peek into the lives of these renowned individuals:
Film Offers and Life Choices
Despite being part of the Kapoor dynasty, Riddhima Kapoor Sahni's teenage years were marked by numerous film offers. She revealed that during her time in London, she received several proposals to enter the film industry.
However, she never seriously considered pursuing an acting career. Even though her mother informed her about these offers, Riddhima was only 16-17 years old at the time, and the thought of entering Bollywood never crossed her mind.
In conclusion, Riddhima Kapoor Sahni's journey is a testament to her versatility and determination. From modeling to jewelry design and fashion entrepreneurship, she has explored various creative avenues while preserving her individuality.
Despite having the opportunity to enter the world of Bollywood, she chose to carve her unique path, demonstrating that success comes in many forms. Get a closer look at the journeys and experiences of these celebrated personalities with Digi Hind News.