Is Sitara Ghattamaneni Age A Topic Of Interest Among Her Fans?
Being the daughter of South Indian superstar Mahesh Babu, Sitara Ghattamaneni is an Indian video creator, dancer, and YouTuber. Sitara, while young, has already made a name for herself through a variety of activities, such as dance reels, visiting events with her famous father, and appearing in music and commercials.
She has left a lasting impression on audiences thanks to her unrivaled charisma and charm. We'll talk about Sitara Ghattamaneni's age in this article. So, keep reading!
Sitara Ghattamaneni's Age
On Friday, July 20, 2012, Sitara Ghattamaneni was born in Hyderabad, Telangana. Cancer is her horoscope sign. She began attending CHIREC International School in Hyderabad, Telangana, in 2022. She has had training in ballet and a variety of other dance styles.
Sitara Ghattamaneni, the daughter of Mahesh Babu and Namrata Shirodkar, turned 11 on July 20. The actor shared a photo of his daughter wearing the new ad's outfit on Twitter. Her recent photoshoot for a jewelry brand for whom she is an ambassador was documented in a short clip, which her pleased parents shared on their individual social media accounts.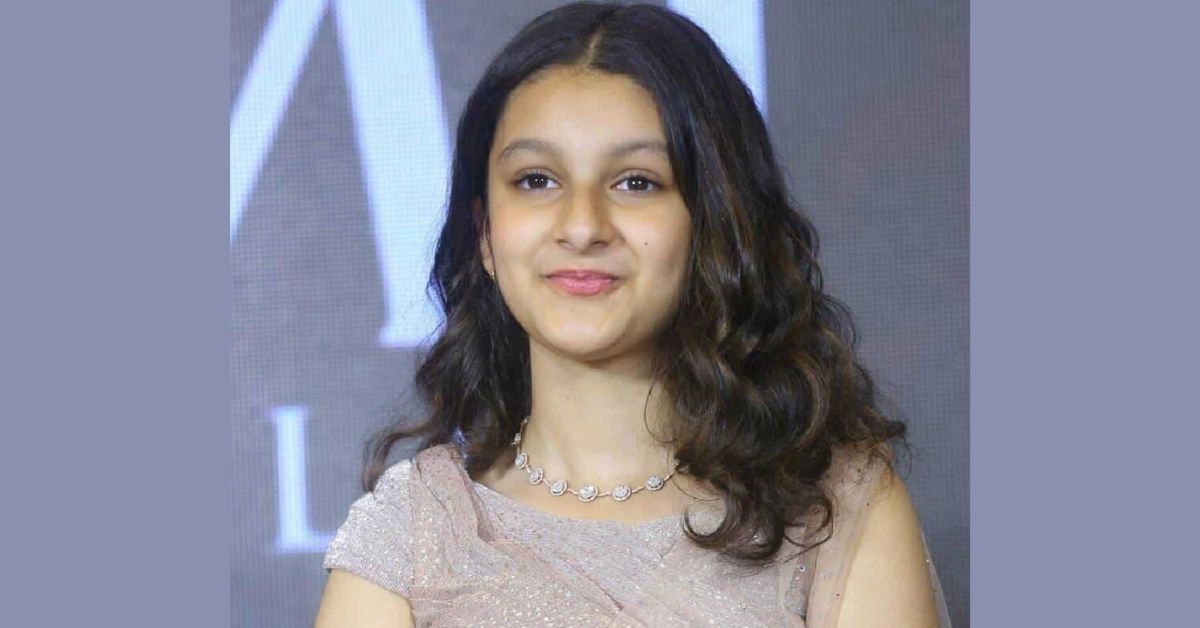 Mahesh Babu Wished Sitara A Happy Birthday
Mahesh Babu is overjoyed to see his daughter succeed at such a young age. The youngster, who turned 11 on July 20, has been named a jewelry firm's brand ambassador. Mahesh Babu posted a lovely message on Twitter along with a photo of his daughter as she appeared in the commercial.
To encourage girls who were already in school to continue their education, Sitara distributed bicycles to them as a birthday gift. Mahesh Babu wrote, "Happy 11th, my star!! Achieve everything you set your mind to #SitaraGhattamaneni."
Take a peek at the official Twitter post uploaded by Mahesh Babu on her daughter's birthday.
Happy 11th, my star!! 🌟 Achieve everything you set your mind to ❤️❤️❤️ #SitaraGhattamaneni pic.twitter.com/ZFPdizISia

— Mahesh Babu (@urstrulyMahesh) July 20, 2023
Occupational Path Of Sitara Ghattamaneni
Sitara made her acting debut as a little child in the Telugu movie 1: Nenokkadine in 2014. She has also made a few commercial appearances. She and her buddy Aadya founded the YouTube channel Aadya & Sitara in 2020. For her dancing performances, Sitara has received numerous honors. She has more than 280k subscribers on her prominent YouTube channel.
Siatara Ghattamaneni accomplished another significant feat. Recently, the little child who regularly uploads videos to YouTube was named the brand ambassador for a well-known jewelry company, PMJ Jewels.
Following are some links where you may learn more about the ages of well-known people:
She became the first celebrity child to appear in an advertisement in Times Square in New York. She took on the role of the brand's face and starred in a lavish three-day shoot for the commercial. Sitara is shown in the advertisement wearing traditional clothing and displaying expensive jewelry. Sitara's infectious smile and alluring aura immediately draw attention to the advertisement.
Mahesh Babu, Sitara's father, expressed his extreme delight in his daughter's accomplishment. He posted a sneak peek of the commercial to Instagram along with a moving message that said, "Lighting up the Times Square!! So so proud of you, my firecracker. Continue to dazzle and shine!!" As soon as the post went up, Sitara's admirers immediately inundated it with likes and comments.
View this post on Instagram
According to reports, Sitara was given a sizable offer for the advertisement contract, making her the highest-paid star child at the moment. Sitara's success at such a young age is a testament to her ability, commitment, and the love and support she has got from her family and admirers. Visit our page at Digi Hind News for more such fascinating details.