Supreme Court Declares Extension of ED Director Sanjay Mishra Illegal, Imposes Deadline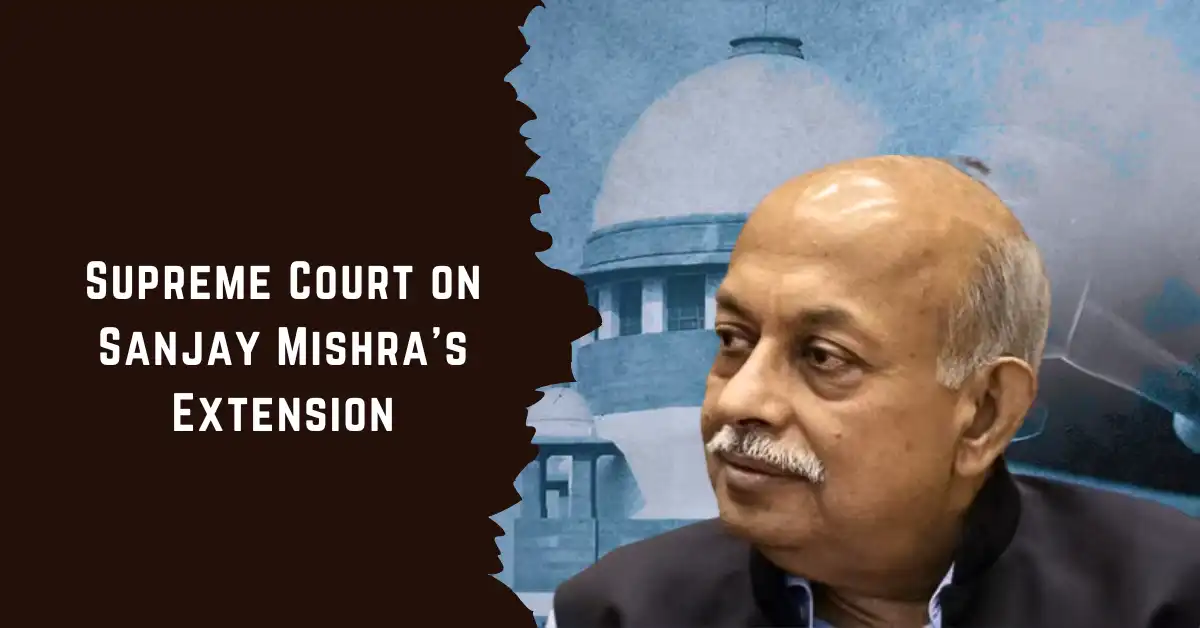 On Tuesday, the Supreme Court gave Sanjay Mishra, the director of the Enforcement Directorate, until July 31 to complete his term. The top court ruled that the third extension given to the IRS officer from the 1984 batch was unlawful because it went beyond its instructions. Sanjay Mishra's current extended term was set to expire in November 2023.
Mishra's term will last till July 31, according to a bench comprising Justices BR Gavai, Vikram Nath, and Sanjay Karol, in light of the peer review being done by the Financial Action Task Force (FATF) this year and to facilitate a smooth transition.
The Prevention of Money Laundering Act (PMLA) and the actions taken by India will be examined by the Financial Action Task Force (FATF), an international watchdog, the Center had stated as justification for its decision to award extensions to Mishra.
On Tuesday, the Supreme Court declared the third extension of ED Director Sanjay Mishra as illegal and nullified it:
The Supreme Court on Tuesday quashed ED Director Sanjay Mishra's third extension, saying it was illegal. The apex court has also ordered Mishra to demit the ED office till July 31.#SupremeCourt #ED #SanjayMishra

— Legend Officers (@legendofficers) July 11, 2023
The top court had questioned Mishra's extensions during the hearing and asked the Centre whether he was "indispensable" and if another qualified officer didn't work for the probe agency.
Mishra was initially named ED director in November 2018 for a two-year term. Later, the central government retroactively altered the appointment letter, increasing his two-year tenure to three years, by decree dated November 13, 2020.
Check out some other new content we've published:
The government issued a law in 2022 that allowed the mandatory two-year terms for the ED and CBI leaders to be prolonged by up to three years. The top court did, however, uphold the constitutional validity of the CVC and DSPE Act amendments that gave the heads of the ED and CBI five years of tenure.
The supreme court ruled that the legislature is competent to change the legislation to award tenure extensions to ED and ED leaders. "The amendments brought in to the Central Vigilance Commission Act and Delhi Special Police Establishment Act are not arbitrary," it added.
The Supreme Court assuaged concerns that giving ED and CBI directors tenure extensions would jeopardize the agencies' independence by stating that the statutes have sufficient safeguards to prevent abuse.
The panel decided on several petitions, including those brought by TMC's Mahua Moitra and Saket Gokhale, as well as Congressmen Randeep Singh Surjewala and Jaya Thakur.