4 Dead, 15 Injured as Truck Collides With Vehicle in Delhi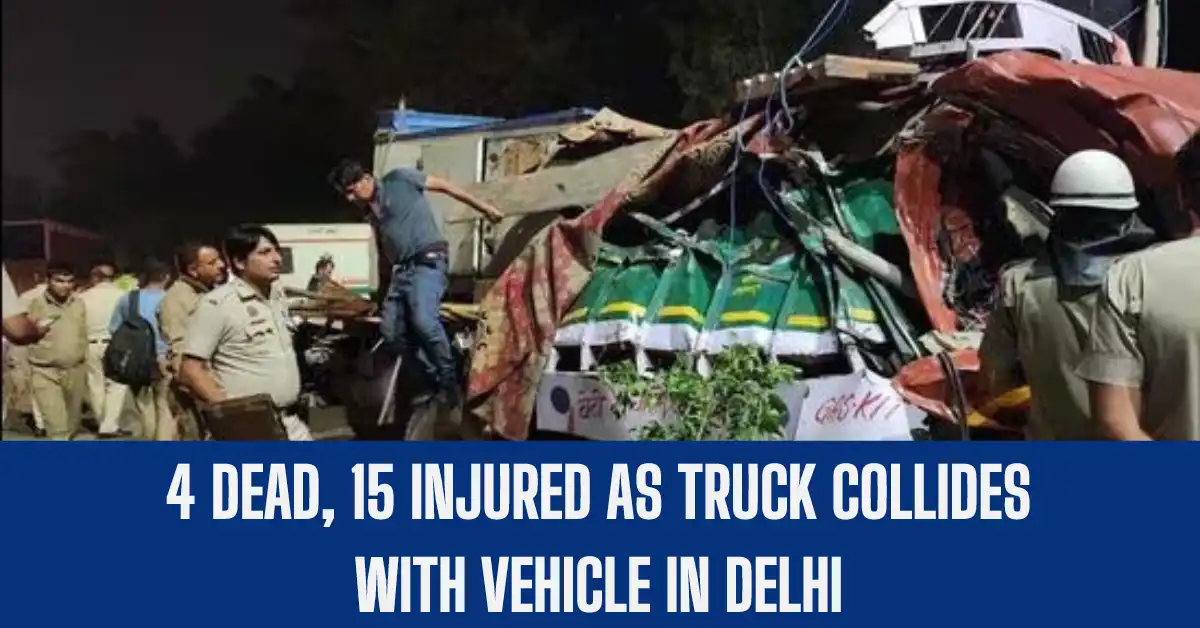 Four people were killed and 15 others injured in a road accident in Delhi's outer north district on Thursday, when a speeding truck jumped a divider and crashed into another truck carrying Kanwar Yatra pilgrims to Haridwar.
Accident Details: The accident occurred around 12.45 am on GT Karnal Road near Siraspur, when a truck approaching Delhi from Haryana lost control, crossed the road divider, and hit the other truck on its way to Haridwar. The impact of the collision was so severe that both the trucks overturned and many people were trapped under them.
The truck carrying the pilgrims had at least 20 people on board, who were going to fetch the holy water of Ganga as part of the annual Kanwar Yatra, a pilgrimage of devotees of Lord Shiva. Four of them died on the spot, while 15 others sustained injuries of varying degrees.
Hindustan Times shared a post on Twitter:-
Police said the driver of the speeding truck, who fled the scene leaving behind his vehicle, has been booked for rash and negligent driving.

(@KarnHT reports)https://t.co/Q2LfZekAs7

— Hindustan Times (@htTweets) July 13, 2023
The driver of the speeding truck fled the scene after the accident, leaving behind his vehicle. The police have registered a case of rash and negligent driving causing death against him and are trying to trace him.
If you want to check out more recent articles. So you can check the link below:
Rescue and Relief Operations: The police and the fire department reached the spot soon after receiving information about the accident and launched rescue and relief operations. They used cranes and cutters to remove the debris and extricate the victims from the trucks. They also arranged ambulances to rush the injured to nearby hospitals.
The police said most injured were stable and undergoing treatment at various hospitals. They also said they had informed the families of the deceased and the injured about the accident.
Traffic Disruption: The accident caused a traffic jam on both sides of the road, as the trucks blocked the carriageways. The police diverted the traffic to alternative routes and cleared the road after removing the damaged trucks. The traffic movement was fully restored by 3 am.