Raging Waters: Flooding Hits 50 Villages in Jalandhar and Sultanpur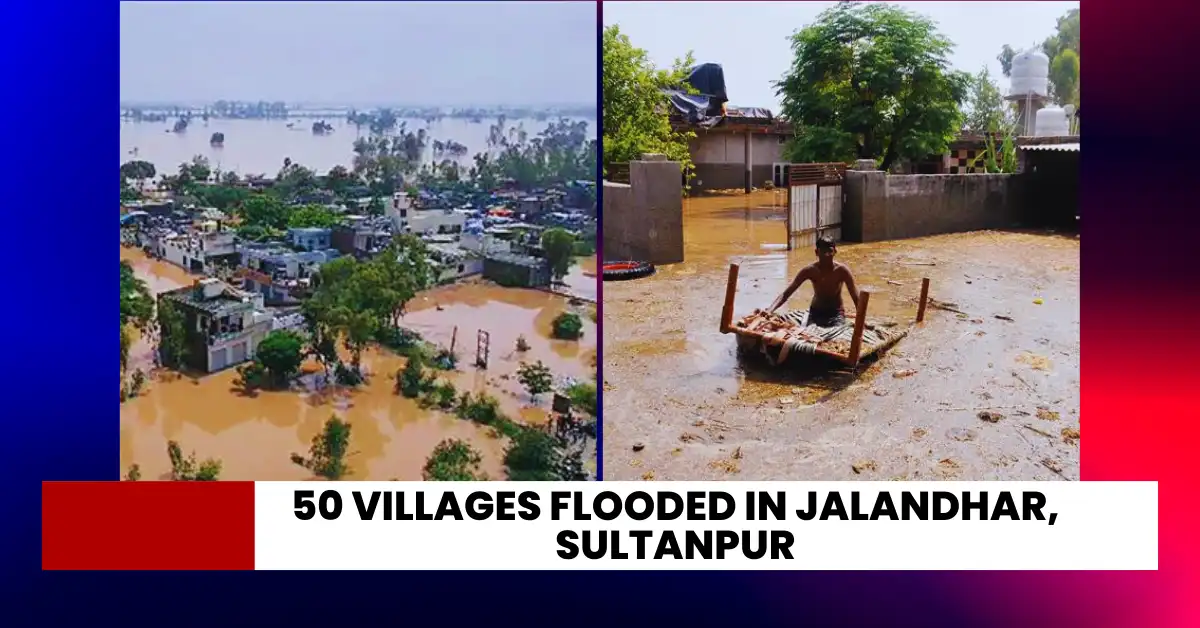 After the Sutlej River's dam broke, at least 50 villages—36 in Jalandhar and 14 in Sultanpur Lodhi—were inundated. Large portions of Gidderpindi, Shahkot, and Lohian in Jalandhar were submerged on Monday night after a breach of 100 feet at Phillaur and two other breaches at Mandala Channa and Gatta Mundi Kasu villages.
The intensity of water flow is substantially greater than in 2019, and Giddepindi is the lowest place where water is pooling but not moving further because of silt deposited under the bridge's girders — a problem in 2019 as well, according to MP Balbir Singh Seechewal.
The constrained Gidderpindi dhussi bundh and the Jalandhar-Gidderpindi highway are surrounded by water. For fifty communities where rescue and relief efforts are necessary, the dhussi bundh is the only source of life. Teams of village volunteers have been sent across the major highway to Gidderpindi to patch holes.
Have a look at some of the latest trending news:
"Lack of Gidderpindi desilting causing water to drain slowly from the region": RS MP Balbir Seechewal
"We had promised the people that 2019 won't be repeated," MP Seechewal stated. "So it pained me to see waters flooding the areas again. I believe most of the waters have already come in and sangat (volunteers) are plugging the breaches. One of the reasons water is affecting Gidderpindi most is that it is the lowest point and water isn't moving out of here due to lack of proper desilting of bridge girders. We hope the waters recede soon." According to Minister Balkar Singh, the administration is trying to close the gaps.