5 Years After Their Wedding, Deepika Padukone and Ranveer Singh's Fairytale Wedding Film Has Finally Been Released
Videos from Deepika Padukone and Ranveer Singh's Wedding: Deepika Padukone and Ranveer Singh's wedding video, which they filmed five years ago in Italy, has finally been made public. Their preferred platform for releasing the long-awaited ethereal video was Karan Johar's chat program "Koffee With Karan," season eight. During the program, the couple gave their followers a first look at some never-before-seen footage from their stunning wedding.
Ranveer told Deepika the story of how he proposed to her in the Maldives before showing them their wedding film. After he proposed, they took a flight to Bengaluru to tell Deepika's family the happy news. Deepika's mom had some initial reservations about her daughter marrying Ranveer. However, over time, he was able to gain her trust and acceptance.
At the beginning of the video, Ranveer gives his typical speech about how much he loves Deepika at their engagement party. Prakash Padukone, Deepika's father and a former badminton champion, jokes that the four of them would be "boring" if not for the addition of Ranveer.
In addition, footage exists of Ranveer dancing at their mehendi ceremony by the lake, and of Deepika donning elaborate jewelry in anticipation of the wedding. They exchange vows at an altar and take part in the Anand Karaj ritual, and we hear Ranveer say he wishes he could meet Deepika before the wedding so he can tell her how much he loves her.
HERE IS THE VIDEO
View this post on Instagram
What happened when Karan Johar saw the Deepika-Ranveer wedding video
Watching the video brought out tears in Karan Johar. Hugs and kisses from Deepika and Ranveer helped ease his pain. Karan said that he was thrilled for the couple after watching their wedding video, but he also wondered what he was missing. Despite the love of his mother and children, Karan, who is not in a relationship at the present time, has voiced a desire for a companion to enjoy life's simple moments with.
Deepika reassured him that fate would bring him a suitable partner in due time. She emphasized the need to take one's time in finding a spouse, saying that settling down too quickly can lead to regret.
Read more articles
Wedding of Deepika Padukone and Ranveer Singh
In a magnificent and private ceremony conducted in Italy in November 2018, Deepika Padukone and Ranveer Singh tied the knot.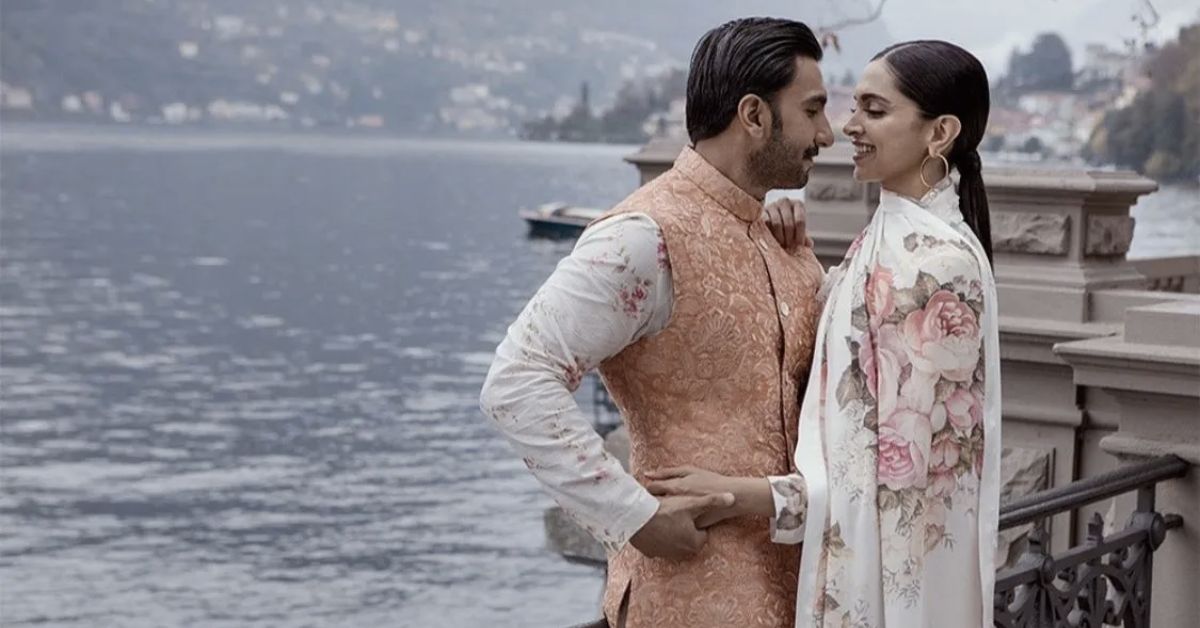 The happy couple celebrated their wedding at the picturesque Lake Como. They held both Konkani and Sindhi ceremonies for their wedding, which were attended by their closest friends and relatives.
Tight security and restricted media access helped keep the couple's wedding a private event. After the beautiful ceremony, the newlyweds hosted lavish celebrations in Bengaluru and Mumbai for family, friends, and business associates to commemorate their union. The wedding of Deepika and Ranveer was a major event in the world of Indian cinema.