Dashcam Shows Telangana Road Rage: Biker Bangs Car Trunk, Angry Driver Hits Man With Stick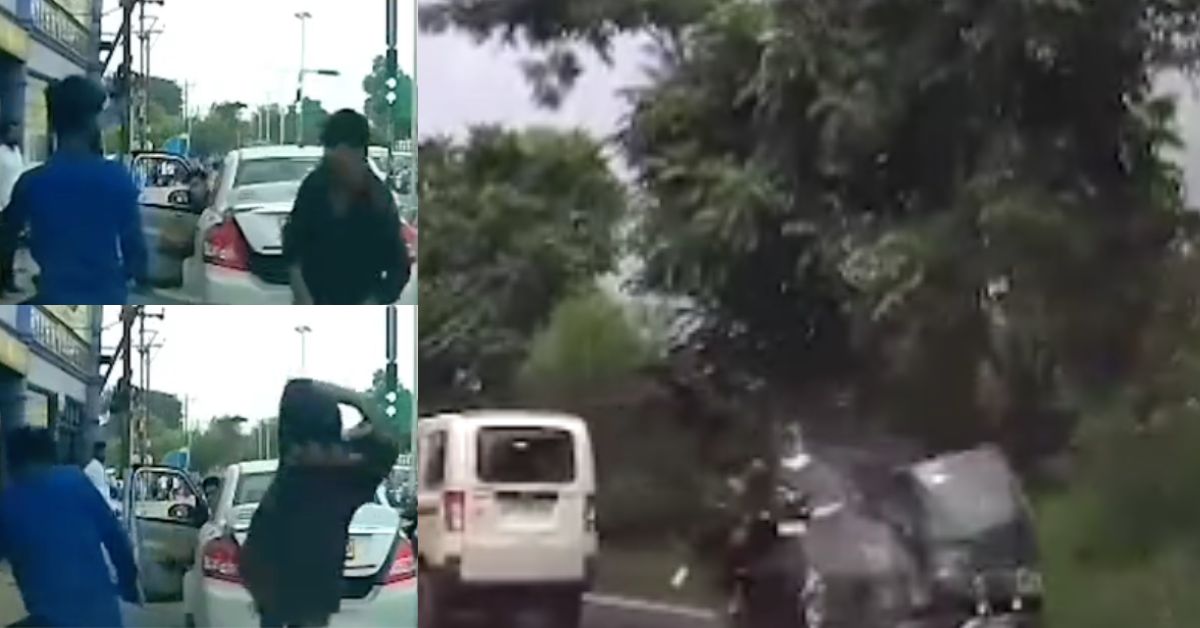 An incident of road rage has been reported from the roads of Telangana. A biker was seen mischievously banging a car's trunk during his commuter on a busy road. The frivolous act angered the car driver and made him park the vehicle in the midst of the road to confront the biker. The driver stepped down from the car and opened the trunk in fury, taking out a long stick to hit the bike-clad man. Viral Video:
Road Rage 🥵
What's your take on this ?
location – Telangana#telangana #roadrage #dashcam pic.twitter.com/AnhHue3JsZ

— R I S H A B H (@BeingRishabhT) October 21, 2023

Dashcam records road rage
Another vehicle on the route recorded the entire incident on its dash camera. It is believed to have occurred this September, however, the visuals of the case have recently surfaced online and gone viral. The footage records the biker involved in the instigating behaviour followed by being beaten for the same.
The clip has been forwarded across various social media platforms reporting the incident to have taken place in Telangana.
The video filmed the car driver furiously walking towards the biker to slap and thrash him for the doing. He also attacked the bike while beating the man. After their short fight where the biker decided to stay passive, the driver shut his car trunk and continued driving towards the roadside, preventing other commuters from facing an inconvenience.
Read more articles
It is unclear so far whether the traffic police took note of the matter and followed it with necessary action.