7 Of The Funniest Female Anime Characters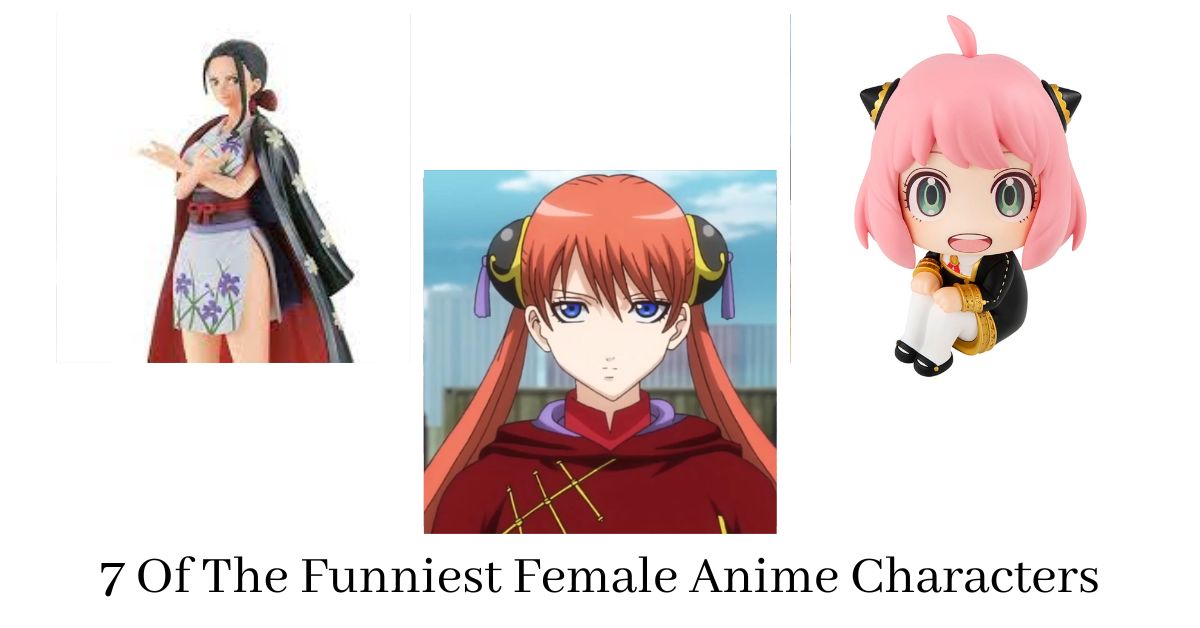 Most shonen anime shows have more male characters than female ones, but that's not always the case. Fans of anime can also find both old and new shows with a lot of hilarious female characters who stole the show and became fan favorites. These funny female anime characters can make even the most serious situations funny.
In the often serious and action-packed world of shonen anime, these funny, sarcastic, and silly characters add some much-needed lightness. The best comedy anime series usually give the biggest laughs, but shonen fans can also enjoy shows with funny one-liners and sarcastic comments that will make them laugh out loud.
Anime fans can get lost in interesting fairy stories, action-packed shows, or sci-fi adventures with female characters who not only have a great sense of humor but also have complex and often weird and quirky personalities. Here we will discuss the 7 Funniest Female Characters In Shonen Anime.
7 Funniest Female Characters In Shonen Anime
7. Rukia – Bleach
Rukia is a serious fighter with a lot of skill, but she also has a funny, odd sense of humor that makes her a lot of fun to be around. Fans often think of her as one of the funniest characters in Bleach because she has been in many scenes that made them laugh out loud.
Rukia's sense of humor is sarcastic, and she often makes dry jokes and funny observations. But her funniest scenes are when she shows her drawings to others to explain something and they usually don't think they're all that great and aren't afraid to say so. This gets a funny answer from Rukia most of the time.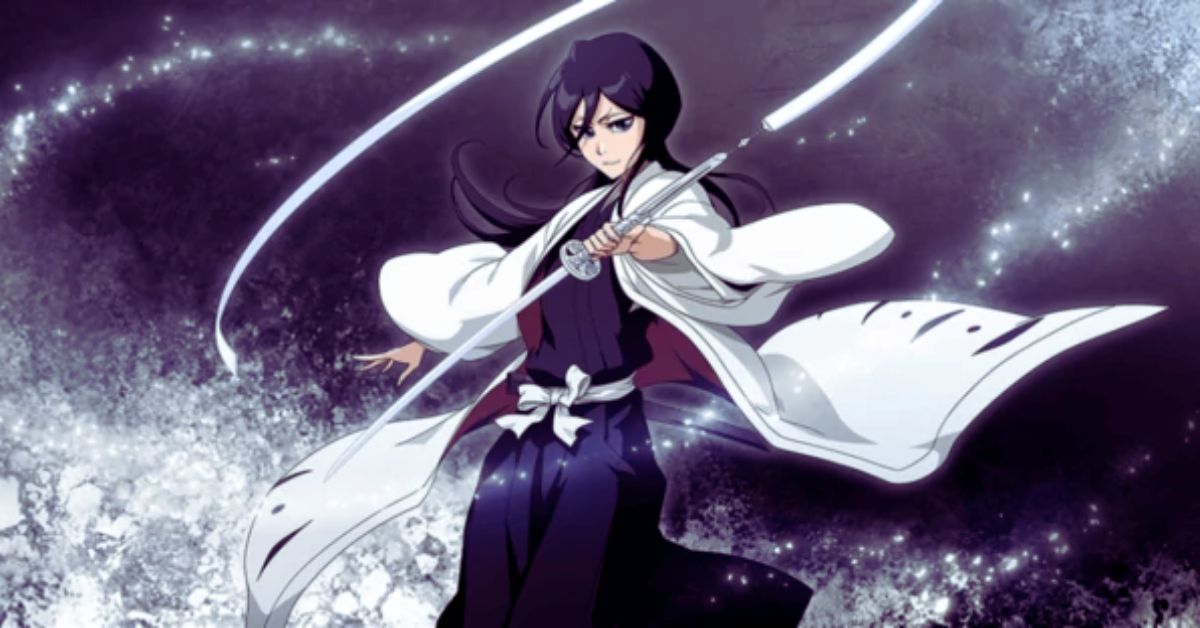 6. Nico Robin – One Piece
Nico Robin is not usually known for her funny moments, but she has a unique attitude that often led to some of the funniest parts of the anime. That's why fans of One Piece love making funny Nico Robin memes with her best lines and responses.
Robin is a fan-favorite character for many reasons. She's a smart and brave pirate, and her dry, often dark humor is a big part of what makes her so popular. She said some of One Piece's most sarcastic or ironic lines with a straight face, but she also made a few hilarious faces that people will never forget.
5. Bulma – Dragon Ball
Bulma may be one of the best characters in Dragon Ball, but she is also known for being smart, sassy, and sure of herself. She isn't afraid to say what she thinks and often pokes fun at other people, even strong Saiyan warriors. Some of Bulma's funniest lines came when she was talking with Vegeta, but many of her scenes with Goku were also among the best parts of the show.
Bulma is one of the best-written and most complicated characters in the Dragon Ball universe. She is not only very smart and strong, but she also likes to have fun and play.
4. Anya Forger – Spy x Family
Anya Forger is the funniest and most charming character in Spy x Family. Her antics add a bit of humor to an otherwise serious and action-packed show. Anya's secret telepathic powers, which let her read people's thoughts, led to some of the funniest misunderstandings and funny situations in Spy x Family.
But because Anya is a young child who doesn't mean any harm, she often says things that are shockingly honest. Some of the funniest and most touching parts of the series came from her never-ending wonder and her desire to fit in with her strange but loving adoptive family. So, it makes sense that the funniest Spy x Family jokes are about Anya.
3. Kagura – Gintama
Kagura is mostly known for three things: her love of food, her stomach that seems to be able to handle anything, and her strange but hilarious sense of humor. She is a part of some of Gintama's funniest running gags because of how much she eats and how she talks.
Kagura is also the most popular alien in Gintama. He is funny, has superhuman strength, and is a skilled fighter, but his attitude is more laid-back, childlike, and playful. She likes to tease people and pull funny tricks on them, but she's not afraid to fight to protect other people, especially those she cares about.
2. Yuuko Aioi – Nichijou – My Ordinary Life
There's no question that Nichijou: My Ordinary Life has a lot of funny characters, but Yuuko Aioi became the favorite of most fans because of how funny and sweet she is. Her strange attitude and unique sense of humor also helped her become one of the funniest anime girls of all time.
Fans of Nichijou find Yuuko's character to be the most relatable. This is partly because she is creative, but also because she is clumsy and forgetful, which led to some of the funniest parts of the show. Her tendency to respond to even the most ordinary things made for many funny and over-the-top moments.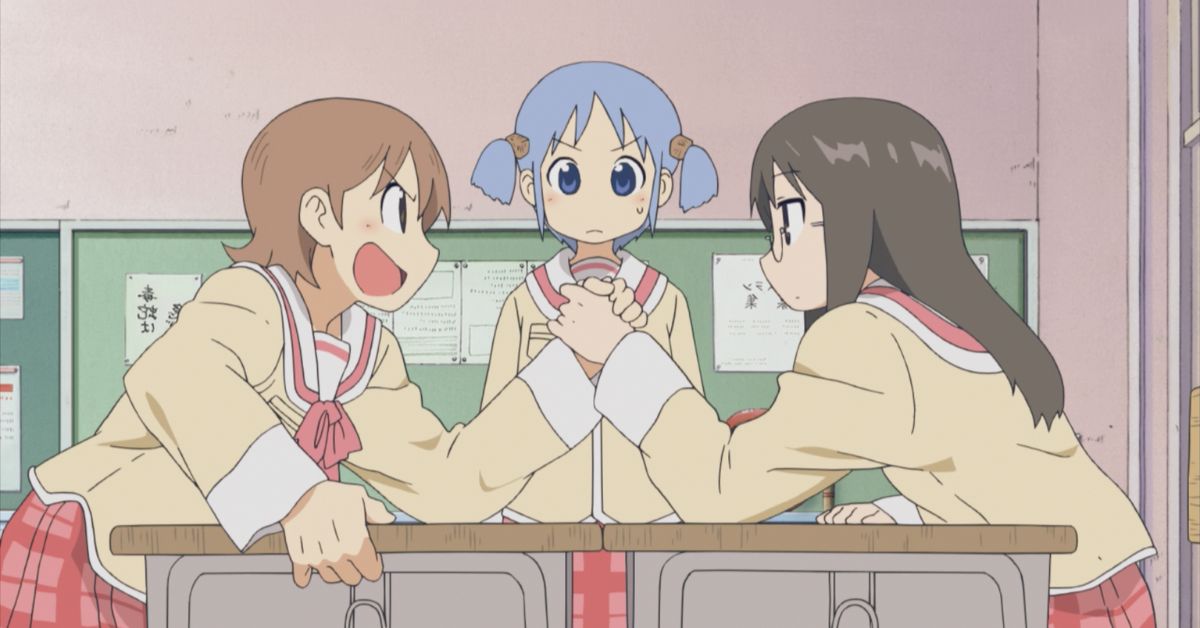 1. Naru Kotoishi – Barakamon
Naru is the funniest character in Barakamon. He is Seishuu Handa's roommate and is always getting into trouble. People who watched this feel-good and motivational cartoon had a lot of laughs thanks to Naru's unique charm and his funny interactions with others, especially Seishuu.
Naru is one of the nicest and most friendly characters in the series. She is also bold and playful, which makes her a good contrast to Handa, who is serious and serious all the time. This makes for many funny times. Because Naru does things on the spur of the moment, many unexpectedly funny things happen in Barakamon.