Buddy Daddies season 2: will it happen? Renewal explored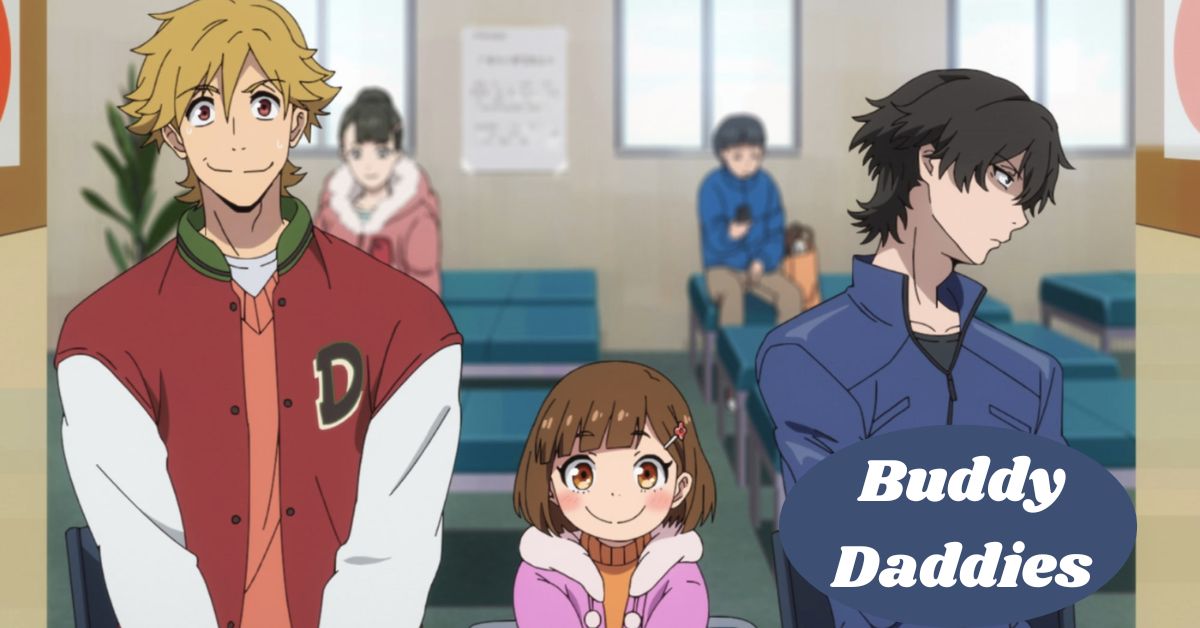 After airing its final episode of season one on March 31, 2023, Buddy Daddies season 2 has grown to become one of the most anticipated anime sequels. Fans of Aniplex and Nitroplus's Buddy Daddies now expect the show to be renewed for a second season due to its delicious slice-of-life.
The series struck an excellent mix between humor, serious issues, and action, and as a result, it was one of the best animes to be published in 2023. As a result, viewers are constantly praising Buddy Daddies for being such a wholesome series.
Fans anticipate that Buddy Daddies season 2 will be approved given the enormous popularity the series has amassed. Unfortunately, the likelihood is very low.
Buddy Daddies Season 2 Contains No Actual New Content
I don't really follow ongoing anime closely but Buddy Daddies has that charm that made me decide otherwise

It's so worth it. They're so cute and I'm literally so emo I'm just replaying the op over and over again

I know they wrapped up the story well but I need Season 2 pic.twitter.com/smfcZBLAGg

— Mari Tessa (@marites_sa) April 1, 2023
Aniplex, Nitroplus, and P.A. Works have all remained silent regarding Buddy Daddies season 2. Therefore the follow-up is currently ruled out. Additionally, the first season ended well with Miri and her papas cohabitating as a true family after enduring many challenges.
After leaving the life of an assassin behind, Kazuki and Rei are honorable restaurant proprietors who own a little diner on the seaside called Diner Nest. Now a 14-year-old adolescent, Miri is about to start her first day of high school. Kyuutaro and the other characters seen at the end of the episode are all generally happy with their lives.
Buddy Daddies season 2 cannot be in the works because the grand finale provided a satisfying conclusion with no cliffhangers.
Since Buddy daddies finished im gonna give it <10/10>❤️‍🔥 so wholesome, have everything needed for a family oriented anime💫 the only thing i can complaint is the episodes feel to short, but looking at the ending there will never be a season 2 imo and thats totally fine pic.twitter.com/BeNs4woDaz

— wai (@fushicano) April 1, 2023
The fans may ask for Buddy Daddies season 2 considering the series' good reviews worldwide, but it won't happen soon. It is difficult to predict what will happen next because the series is an anime original and doesn't use any manga or light novel series as source material.
Since many hilarious and touching family moments need to be covered, fans of the show can anticipate a new spin-off series instead of Buddy Daddies season 2. Hopefully, the Buddy Daddies co-production team will soon detonate a new episode as a surprise for viewers.
What's the Plot of the Anime?
Why is there no buddy daddies season 2?!?! pic.twitter.com/iMGqfuKb8t

— Gege unboxed Gojo!!!!! 🍾🥳 (@tojistoxica) April 1, 2023
Kazuki Kurusu and Rei Suwa, two killers with dissimilar personalities who live together in Buddy Daddies, tell their experiences. On one of their missions, they come across Miri Unasaka, a four-year-old kid.
Miri, however, turned revealed to be the abducted child of their most recent victim, wanted felon Atsushi Ayami. Kazuki and Rei decide to raise Miri as their child because of Atsushi's passing and Misaki Unasaka, Atsushi's mistress and mother, refusing to accept the child. This marks the start of three people's journey as they come to appreciate the value of a family.
Twits
Aniplex, P.A. Works, and Nitroplus collaborated on the mixed-project anime original series Buddy Daddies, which premiered on January 7, 2023. The anime was produced by P.A. Works, the company that also made Maquia: When the Promised Flower Blooms and Angel Beats! by Yoshiyuki Asai, the director of Charlotte and Fate/Apocalypse.
Vio Shimokur and Yuuko Kakihara wrote the scripts, and Katsumi Enami created the character designs. In addition to them, Souchirpo Sako was in charge of converting the formats into animation.