Aamir Khan and Reena Dutta's Heartwarming Reunion: A Rare Appearance Together in Mumbai!!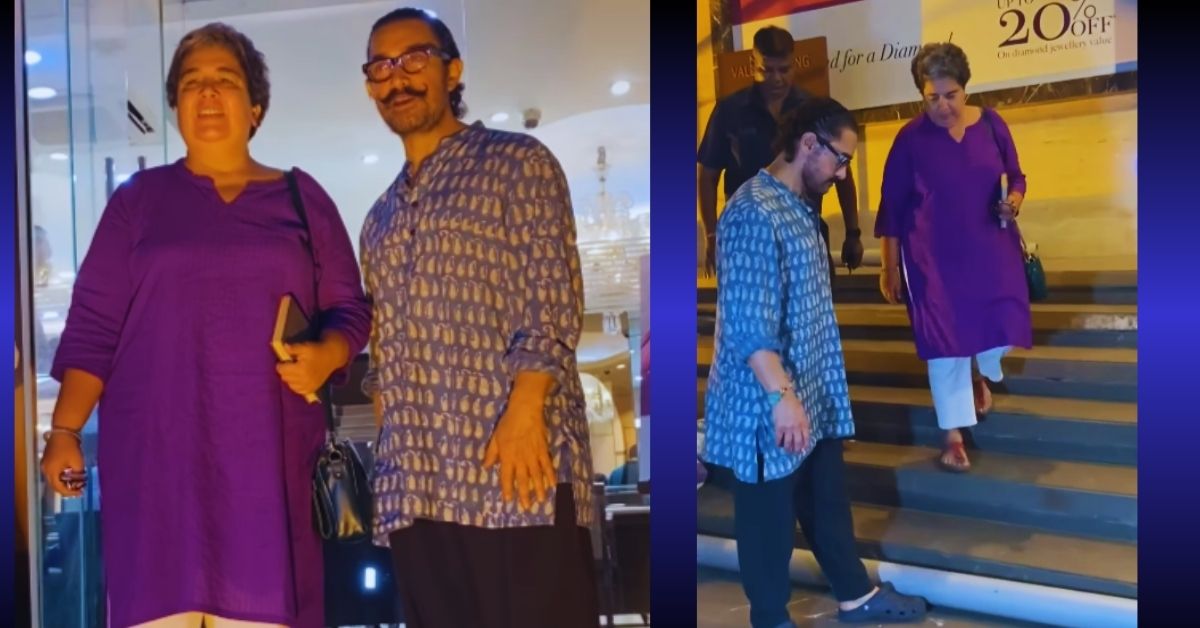 A heartwarming and unexpected moment unfolded in Mumbai recently as Bollywood star Aamir Khan and his ex-wife, Reena Dutta, were spotted together. This rare appearance has caught the attention of fans and the media.
Aamir Khan and Reena Dutta: A Trip Down Memory Lane
Aamir Khan and Reena Dutta were married in 1986 and were together for over 16 years before parting ways. Their marriage may have ended, but their bond as parents to two children, Junaid Khan and Ira Khan, remains strong.
Do you know about:
A Casual Evening Out by Aamir Khan and Reena Dutta
Paparazzi captured this heartening moment when Aamir Khan and Reena Dutta stepped out together. Aamir sported a blue kurta, while Reena looked radiant in purple attire. They appeared relaxed and comfortable in each other's company:
View this post on Instagram
As they made their way to their car, Aamir Khan showed his caring side by ensuring Reena's safety, asking her to watch her step. This simple yet thoughtful act reflects the genuine care they continue to share.
A few weeks ago, Aamir Khan's ex-wives, Kiran Rao and Reena Dutta, were seen at the book launch of filmmaker cousin Mansoor Khan, who directed Aamir in the iconic film "Qayamat Se Qayamat Tak" in 1988. Aamir Khan also graced the event, and a heartwarming moment was captured as Kiran Rao and Reena Dutta shared a hug.
Aamir Khan has openly spoken about his unique family dynamic, emphasizing the deep respect and love he holds for both of his ex-wives. He revealed on Karan Johar's chat show that they make it a point to come together as a family once a week, regardless of their busy schedules.
Their commitment to maintaining a united front is evident in Aamir's words: "Hum log hamesha parivar he rahenge (We will always be a family)."
Have you read these articles:
Aamir Khan and Reena Dutta Changing Paths
While Aamir Khan and Reena Dutta's journey as a married couple ended in 2002, life led them down different paths. Aamir went on to marry Kiran Rao in 2005, and they welcomed their son, Azad Rao Khan. However, their marriage came to an end in 2021.
In conclusion, Aamir Khan and Reena Dutta's rare appearance together reminds us of the enduring bonds that connect families, even after significant life changes. Their public reunion is a heartening reminder of love, respect, and care, showing that they will always be a family at heart.
Don't let the updates pass you by– join the Digi Hind News community today. Be at the forefront of exclusive articles and news, keeping you informed and engaged.