Who Is Amrish Puri Wife? The Woman Who Stood Beside Bollywood's Iconic Villain!!
Amrish Puri, an Indian veteran actor, was born on June 22, 1932, in Nawanshahr, which was then a part of British India but is now in the Indian state of Punjab. He was the son of Lala Nihal Chand Puri, a religious figure and theatre performer, and his family was originally from Punjab. He was born into a family of Punjabis.
Amrish Puri spent the majority of his childhood in Jalandhar, where he also began his formal education. Later on, he relocated to Delhi to finish his schooling. He attended Hindu College, which is a part of the University of Delhi and graduated with a degree in commerce. After receiving his diploma, he spent the next two years employed with the Delhi Electricity Supply Company in the capacity of a clerk.
Amrish Puri began his acting career at the beginning of the 1950s when he became a member of the "Punjab Theatre," the theatrical company that his father founded. After achieving success in the theatre scene in Delhi, he ultimately decided to relocate to Mumbai in order to pursue a career in the film industry there.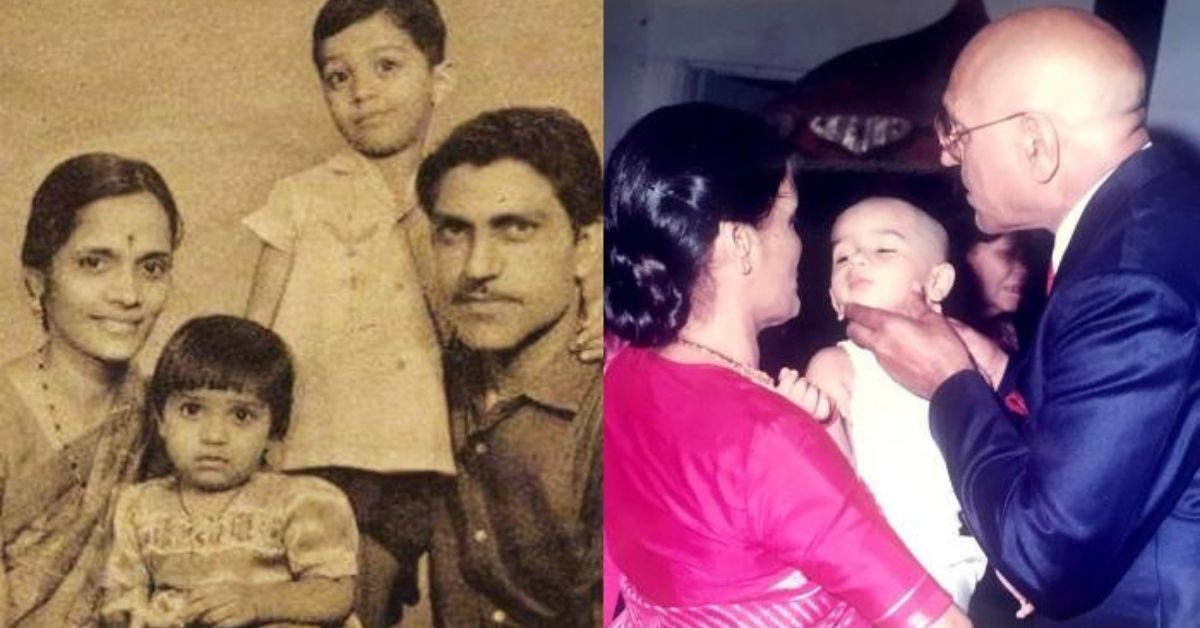 His admirers are interested in learning more about his wife despite the fact that he was well-known for his work life. Everything there is to know about Amrish Puri's wife is going to be covered in this post.
Who Is Amrish Puri's Wife?
Between the years 1957 to 2005 (the year of his passing), Amrish Puri was married to Urmila Diveker. They were blessed with a son, Rajiv Puri, and a daughter, Namrata Puri (Costume Designer), during their time together. He was related to the Bollywood vocalist K. L. Saigal through his first cousin. On January 5, 1957, Amrish Puri wed Urmila Divekar at the Shri Krishna Temple in Wadala.
Check out the tweet below in which Amrish Puri can be seen with his wife, Urmila Diveker.
#AmrishPuri with his family. L-R: Urmila Divekar Puri (wife), Namrata Puri Bagwe (daughter), Rajeev Amrish Puri (son). pic.twitter.com/lM6Cs3RARv

— Bollywoodirect (@Bollywoodirect) June 29, 2023
His son Rajeev is successful in the business world. He is the grandfather of Sachi, Harsh Vardhan, Shantanu Bagwe, and Krish Bagwe, his four grandkids. Meena, his daughter-in-law, is a licensed physiotherapist and works in the field.
How Did Amrish Puri Die?
Amrish Puri was admitted to the hospital for several months in 1997 after receiving a diagnosis of a very uncommon kind of cancer. In spite of his sickness, he continued to work as an actor until his late years and turned in some of the best performances of his career during this time. Amrish Puri passed suddenly on January 12, 2005, in the city of Mumbai. He was 72 years old.
The legacy he left behind in the Indian cinema industry is still going strong today. He is regarded as one of the most infamous antagonists in the history of the Indian cinema industry and has made an indelible impression on members of the Indian public. He will be remembered for all time as an actor who was capable of breathing life into even the most complicated roles on the silver screen.
In this section, you will find information about the spouses of various people:
In conclusion, the Indian cinema industry is known for having some of the most famous villains, and Amrish Puri is one of the most iconic villains. He was distinguished as an actor by his deep, authoritative voice, which lent gravitas to his on-screen image and helped him stand out from the crowd.
As a result of his work in a variety of films, he was honored with a number of prestigious honors and accolades. Please check out our page at Digi Hind News for more information of this kind.