Black Clover Chapter 359: A Battle Between Noelle And Acier Is Hinted At In Spoilers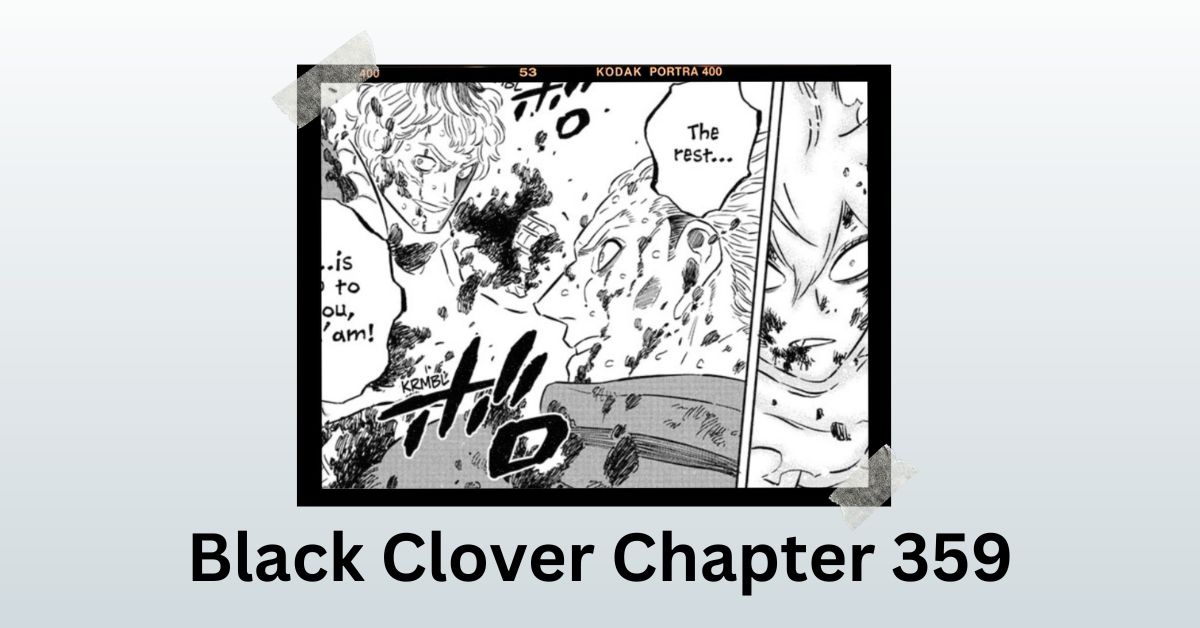 This week marks the long-awaited return of Black Clover, which has been on hiatus for a very long month. The dramatic fight between Mereoleona and Morris and the rest of the Magic Knights' bloody battles have been anxiously awaited by fans. Surprisingly, Chapter 359's spoilers suggest a diversion from the continuing struggle.
The chapter's preview means it will focus on the relationship between Noelle and her mother, Acier, laying the stage for an intriguing showdown between them. Acier's glowing praise of her daughter has sparked a tremendous drive for success in her daughter, Noelle.
Check out some other new content we've published:
Black Clover Chapter 359 Spoilers
In the next chapter of Black Clover, entitled "The Battlefield's Dancing Princess," the characters engage in several heartfelt conversations. Acier admits that Nozel is powerful but says that his development has plateaued. Nebra breaks down in tears and realizes she can't face their mother.
When confronted by Nebra and Solid, Acier scolds them, saying they, too, could have grown more robust if they hadn't given in to hatred and the corrupting effect of power.
Acier tells her children she is sorry for her death and loves them even if they are sick. She recommends that they begin over in the kind and equitable society that Lucius has established. Noelle then shows up and comforts her younger brothers and sisters. Recognizing in Noelle a reflection of her younger self, Acier exclaims, "I can see us being together forever after this battle is over and we are reborn!"
Noelle realizes that she must outshine and defeat her mother spiritually to win the ongoing fight, and she expresses this realization in a thoughtful speech. While recognizing Noelle's increased strength, Nozel quickly points out that she does not have Undine.
Noelle NEW Sea SPIRIT Form 🥹🐉 Black Clover Ch 359 in hindi https://t.co/jFet0KShUW#BCSpoilers #BC359 #blackclover359 #Noelle #NoelleSilva pic.twitter.com/TxWWa03vJU

— ANIME AXOM (@MoiAnimeAxom) May 17, 2023
Noelle considers her life and realizes she has always felt helpless, even with her Saint Stage talents. But she is unwavering in her conviction that Asta is still alive. She promises to become even more robust to keep her homeland safe until Asta returns.
According to legend, the Sea God will emerge from hibernation if the planet is in grave peril. The Sea God has been looking for a capable water mage to enter into a pact with, and he has found one in Noelle.
Noelle calls the dragon "Leviathan" after it made a covenant with her and took on a spirit-like shape. Noelle then brings everyone back to the present by casting her new and improved spell, "Valkyrie Dress: Dragon Form," and announcing that she has surpassed her mother. At the episode's conclusion, Acier sees her daughter's incredible courage and is proud of her.