Delhi Tragedy: Policeman's Wife Commits Shocking Act of Violence on Family, Ends Life in Munirka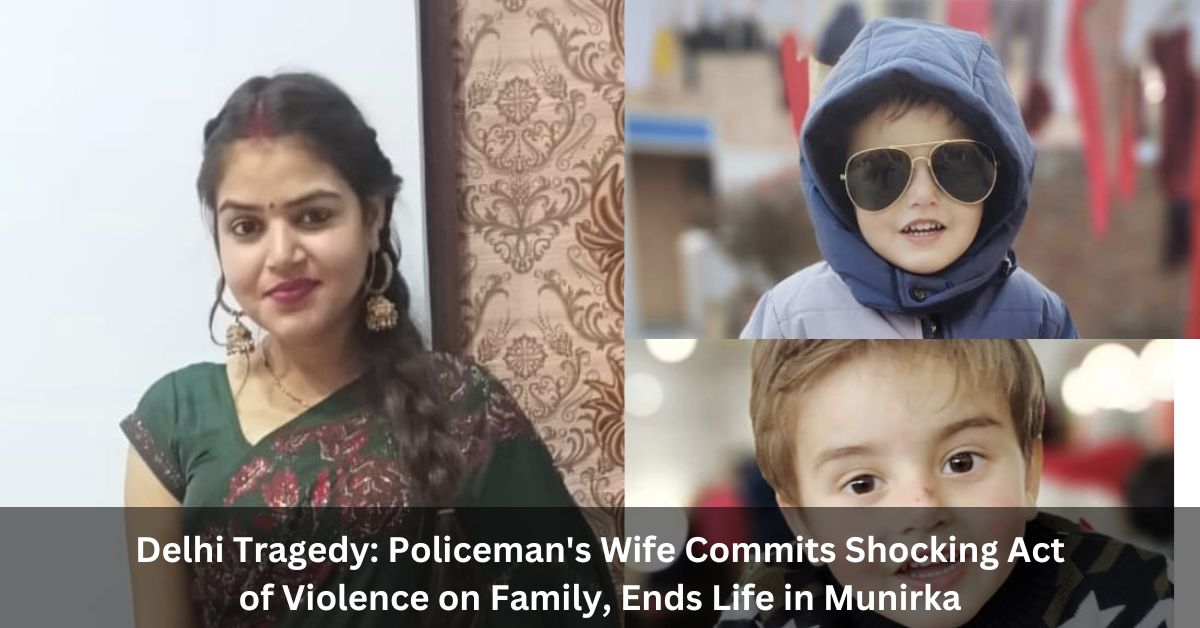 A mother committed suicide on Sunday in the Munrika neighborhood of Delhi, after having previously murdered her two young daughters. All three bodies were discovered inside the room, and it was determined that the mother had sliced her children's wrists before cutting her own.
The Delhi Police have taken possession of the bodies and sent them off to be examined by pathologists. It has been determined that the woman is Varsha Sharma, the wife of Delhi NCB constable Jagendra Sharma.
दिल्ली – दो बेटों की हत्या कर सिपाही की पत्नी ने की आत्महत्या , कमरे में खून से लथपथ पड़े मिले तीनों के शव, मृतका के पिता ने लगाया हत्या का आरोप.#Delhi pic.twitter.com/j6k0gkDh6T

— भारत समाचार | Bharat Samachar (@bstvlive) October 9, 2023
#Delhi दो बेटों की हत्या कर सिपाही की पत्नी ने की आत्महत्या, कमरे में खून से लथपथ पड़े मिले तीनों के शव. दिल्ली पुलिस ने नहीं सुनी मृतका के पति की शिकायत #Amroha के गांव शकरपुर की निवासी थी मृतका वर्षा शर्मा,किशनगढ़ थाना क्षेत्र के मुनरिका इलाके में घटना. (Pic-Socialmedia) pic.twitter.com/XWxn85hqZQ

— News & Features Network (@newsnetmzn) October 9, 2023
The deceased woman's father claimed his daughter was the victim of a murder
The deceased woman's father blamed her husband and mother-in-law for her death. The woman's father claimed he tried to file a complaint with the Delhi Police against the woman's husband and mother-in-law, but the police ignored him.
The woman was a local of the Amroha District in Uttar Pradesh, specifically the hamlet of Shakarpur. The event occurred in the Kishangarh police station's jurisdiction, specifically the Munrika neighborhood.
She shut the door to her chamber and slashed their wrists to death
The deceased woman was a married 27-year-old woman who had been the constable's wife since 2017. Her older son was four, and her younger son was two and a half. She shut the door to her room and slashed their wrists with something sharp.
She later slashed her wrist with the blade to commit suicide. The situation became public knowledge after fire department personnel forced entry and discovered the victims on the bed.
Read more articles
There is currently no confirmed motive for either death
It is now unknown what prompted both the murder and the suicide. The police have opened an inquiry into the incident and a case has been filed.
The police have stated that the initial inquiry has discovered information on the suicide and murder and that further investigation is currently being conducted. As the inquiry continues, the bodies have not been released to the families.