Diwali 2023 Date Hindu Calendar: Are There Any Special Rituals Associated With This Day?
Hindus celebrate Diwali, also called Deepawali in many areas of the world, as a festival of lights that represents the victory of light over darkness and good over evil. In the Hindu calendar, the darkest days of October or November—known as Kartika—are when Diwali is celebrated. All the information you require about the festival is provided in the following paragraphs of this article.
Diwali 2023 Date Hindu Calendar
This year, Diwali will fall on the fifteenth day of Kartik, the Hindu lunar calendar's holiest month. November 12 2023 will mark the celebration of the Festival of Lights. It's not just one day, though; plans for Diwali start a long time before the main day. The celebration usually lasts for five days, with special rites and meanings attached to each day.
Puja Time For Diwali This Year
Prayers are presented to Goddess Lakshmi and Lord Ganesha on the auspicious occasion of Diwali in order to get blessings for money and prosperity. Some people also pray for wisdom.
A respectable Indian astrology website, Drik Panchang, states that the Lakshmi Puja Muhurat is anticipated to take place between 5:40 PM and 7:36 PM, with a duration of one hour and 56 minutes. The following are the times for different rituals:
Pradosh Kaal: 5:29 PM to 8:08 PM
Vrishabha Kaal: 5:39 PM to 7:35 PM
Amavasya Tithi Begins: 2:44 PM on November 12, 2023
Amavasya Tithi Ends: 2:56 PM on November 13, 2023
Sacred Timings For The Five-Day Celebration
On November 10, Dhanteras Puja Muhurat: 6:20 PM to 8:20 PM
On November 11, Choti Diwali's Hanuman Puja: 11:57 AM to 12:48 PM
On November 12, Lakshmi Puja Muhurat: 5:40 AM to 7:36 PM
On November 13, "Govardhan Puja": 6:45 AM to 9:00 AM
On November 14, Bhai Dooj Aparahna Muhurat: 1:30 PM to 3:45 PM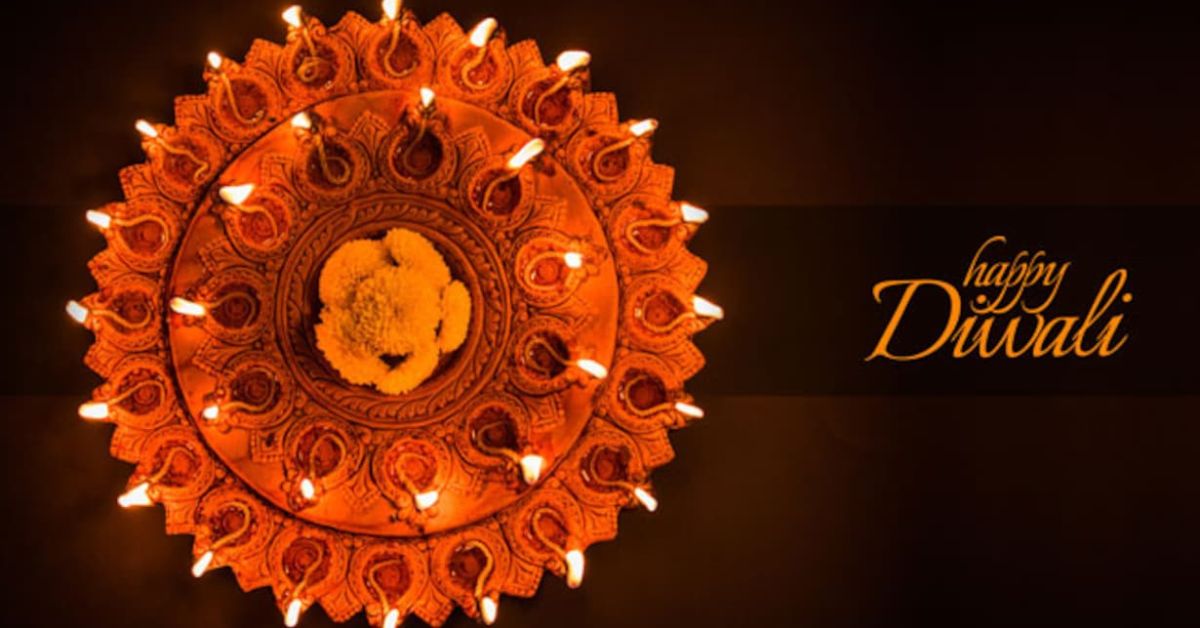 History And Significance Of Diwali
Diwali is a festival of numerous cultures in India, each with its own variations from place to place and person to person. But the belief in the triumph of good over evil, righteousness over untruth, and the victory of the oppressed over injustice is a common theme shared by all Diwali festivities.
Diwali is a festival in northern India that honors the day that Lord Rama and his wife Sita, with the help of Lakshman and Hanuman, returned to Ayodhya following their victory over the demon king Ravana. On a moonless night, the people of Ayodhya welcomed them by burning clay lights all across the city, making it appear brighter than day.
It is thought that on this day, Lord Krishna vanquished the demon Narakasura in South India. According to other stories, the day of the Kartik month's new moon is very auspicious since it is thought that Goddess Lakshmi was born on this day.
Various Celebration Dates In India
In different parts of India, Diwali is celebrated on different days, though they are relatively close to each other. November 12, 2023, is the festival's date in South India. It is observed on November 11, 2023, the day before Diwali, in Goa and Western India. November 26, 2023 is Varanasi's celebration day; in Punjab and other parts of West Bengal, Odisha, Assam, Maharashtra, Rajasthan, and Gujarat, Diwali falls on November 12, 2023.
Customs Associated With Diwali 2023
Day 1: November 10, 2023, Dhanteras:
Dhanteras is the first day of Diwali, a day that represents wealth, prosperity, and cleanliness. Purchasing gold, silver, or new clothing for certain occasions is seen to be good on this fortunate day.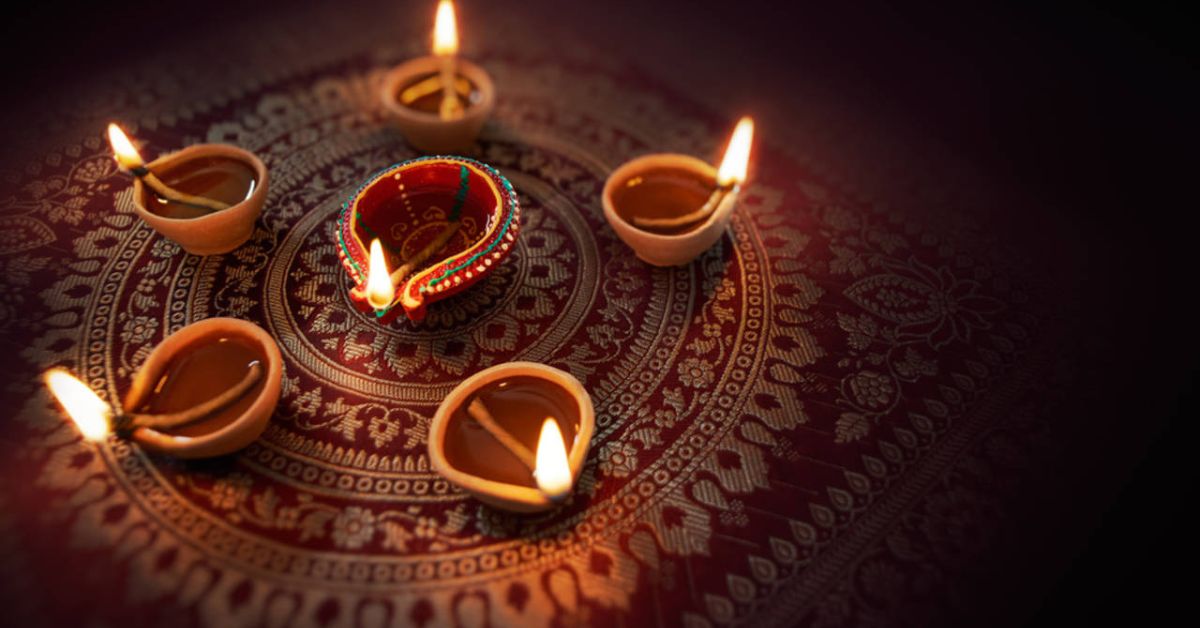 Day 2: November 11, 2023, Choti Diwali:
This festival prepares the groundwork for the main celebration. Beautiful decorations, rangoli patterns, and lamps are used to illuminate homes in order to chase away darkness.
Check out additional information by visiting the link below:
What And When Is Diwali 2023: Muhurat, Timings, Do's and Don't Along With The Significance
Day 3: November 12, 2023, Diwali:
Diwali's main day is celebrated with prayers, chants, buying new clothes, exchanging gifts, burning diyas, setting off fireworks, and illuminations that cast a prosperous glow over the pitch-black night. The period for the fortunate puja is between 5:40 and 7:36 p.m.
Day 4: November 13, 2023, Goverdhan Puja and Padwa:
This celebration honors Lord Krishna's role in using divine intervention to stop evil forces from destroying the world. Padwa honours the relationship between lovers, whether they are a couple or company owners.
Day 5: November 14, 2023, Bhai Dooj:
Through love and blessings, Bhai Dooj strengthens the link between brothers and sisters.
Traditions Associated With Diwali
North and South India both take great pleasure in celebrating Diwali. Cleaning houses, arranging décor, lighting lamps, praying, reciting mantras, and cooking delectable meals are all part of the rituals. Another tradition is to arrange thirteen earthen lights, each of which represents a particular blessing or form of protection. The context must be taken into account, though, and those who enjoy fireworks may need to adapt to Diwali's genuine meaning—celebrating the triumph of virtue over evil's darkness.
You may make a number of delectable foods during Diwali, such as Poha chidwa and whole wheat papdi. You might also try preparing chakli, which is a Diwali favorite in Indian homes. If you are watching your caloric intake, you might want to try baking namak para instead of frying it. Baking helps in cutting down on the excess calories that come with frying.
Keep checking our page, Digi Hind News, for more such fascinating details on upcoming celebrations.