In 2023, Kangana Ranaut made history as the First Woman to Burn an Effigy of Ravana During the Dussehra Celebrations in Delhi.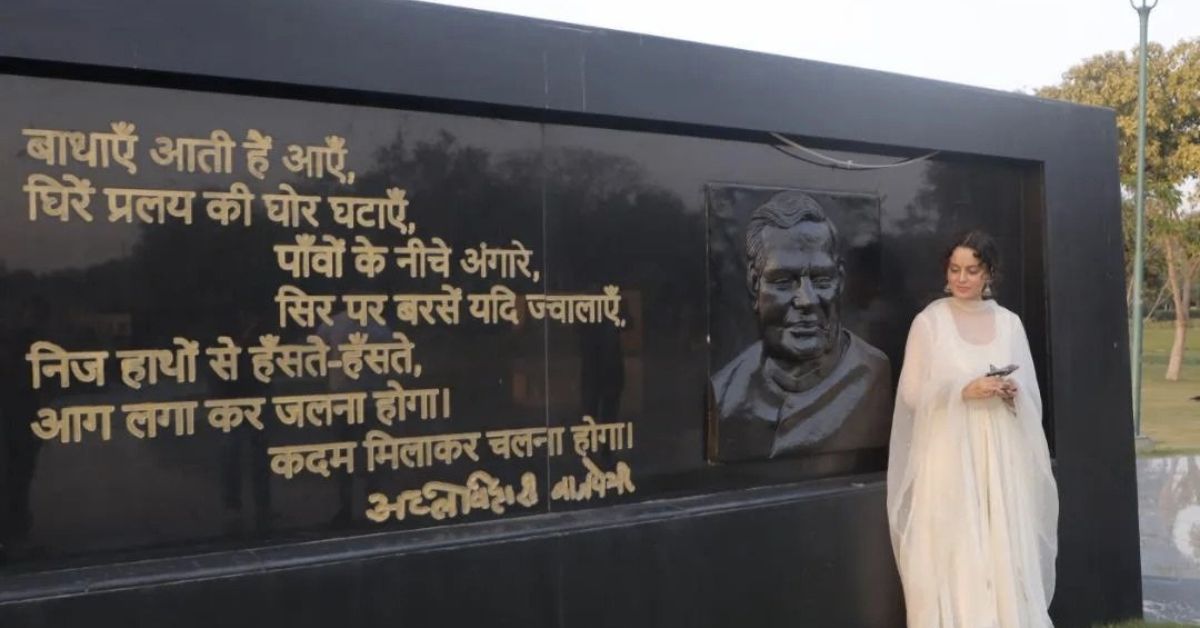 Actress Kangana Ranaut will make history on October 24th, 2023, as she burns the Ravan effigy at the world-famous Lav Kush Ramlila at the Red Fort ground in Delhi for Dussehra 2023. The Bollywood actress and singer revealed the news on her verified Instagram account.
View this post on Instagram
This will be the first time in the event's 50-year history that a woman has lit the effigy of Ravana on fire at the Red Fort. Kangana Ranaut praised Lord Ram using the hashtag "#JaiShriRam" on Twitter.
When Kangana Ranaut Openly Supported #SameSexMarriage #SupremeCourt The Only #Indian Actress To Support LGBTQ Marrige Rights In The Country 🏳️‍🌈👩‍❤️‍💋‍👩👬#KanganaRanaut ❤🧡💛💚💙💜 pic.twitter.com/URYTiKpWeo

— Contain Creator @CineePhillee (@ContainCreator) October 17, 2023
Both Lieutenant Governor VK Saxena and Delhi Chief Minister Arvind Kejriwal will be in attendance.
As President of the Lav Kush Ramleela Committee Arjun Kumar has stated, "This year, along with the effigies of Ravana, Kumbhakarna, and Meghnath, effigies of anti-Sanatan forces will also be burned in Delhi."
According to the media, the committee voted in favor of the Women's Reservation Bill, which was subsequently ratified by the Parliament in September.
The Ravan Dahan is usually performed by the Prime Minister; however, PM Narendra Modi has been so preoccupied with elections that the Lav Kush Ramlila committee has invited them to perform it instead.
The Luv Kush Ram Leela Committee, the Dharmik Ram Leela Committee, and the Nav Dharmik Ram Leela Committee are putting on three massive Ramlilas in Delhi. The celebrations began on October 15 and run till October 25 at 6:00 p.m. daily at Madhav Das Park and 15th August Park in front of the Red Fort.
However, Kangana is currently busy promoting her upcoming action film, titled "Tejas," which follows the extraordinary journey of an Indian Air Force pilot named Tejas Gill and aims to inspire and instill a deep sense of pride in every Indian by depicting the valiant efforts of Indian Air Force pilots to protect our country despite facing many dangers and obstacles.
Read more articles
The movie, which will be released on October 27, 2023, was written and directed by Sarvesh Mewara and will be produced by Ronnie Screwvala. Kangana also has the card 'Emergency' in her deck.