Is Sonakshi Sinha Married? Revealing The Truth About Her Marriage!!
Bollywood has long been a hotbed for rumors and conjecture, particularly regarding the private lives of superstars. The most recent rumors revolve around the romance between Sonakshi Sinha and Zaheer Iqbal. In the movie "Double XL," the two were shown interacting on screen together, and their chemistry was evident.
Their admirers have been speculating about their connection for a while, and the two have been seen together on numerous occasions. The two have been displaying significant 'couple' characteristics, like holding hands at gatherings and going to public events together. We shall talk about the two's alleged marriage in this article.
Is Sonakshi Sinha Married?
No, Sonakshi Sinha is not married. Over the past few days, news stories have focused on the actress Sonakshi Sinha's alleged engagement to actor Zaheer Iqbal. The most recent one was that the couple would get married this year.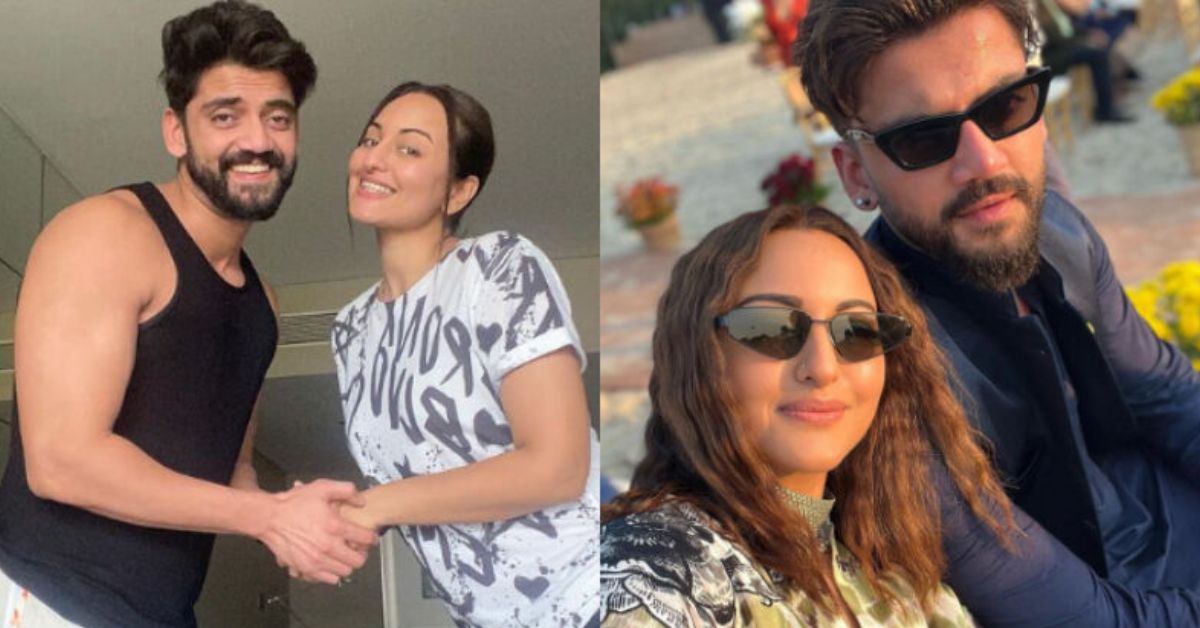 According to a report by The Times of India, Sinha has released a video on her Instagram account to address these claims. "Me to media: Kyu haath dho kar meri shaadi karwana chahte ho?" read the caption.
You can see the official Instagram post uploaded by Sonakshi Sinha here.
View this post on Instagram
Iqbal, on the other hand, revealed his relationship with Sinha in a video. On the professional front, the duo's upcoming role is in the movie "Double XL." Satram Ramani is directing the movie, and Huma Qureshi will also appear in the movie.
The video posted by Iqbal Zaheer can be seen here.
View this post on Instagram
What Does Zaheer Said On Dating Rumors?
Zaheer Iqbal addressed relationship rumors involving Sonakshi Sinha earlier in an exclusive interview. He remarked, "Now it has been so long, I don't even care. I am like, okay, if you think, then you think. Keep thinking. It's good for you. If it makes you happy that I am with her, then it is good for you. Then, if it makes you upset, I am sorry. Stop thinking about that. But it is part and parcel of this industry."
Explore the know-how in more detail:
He further added, "I knew it way before I joined the industry. I knew that actors go through this because I have a few friends who are a part of this industry. Salman Bhai has always told us that aisa bohot log likhenge, don't pay too much attention to it. So, I really don't pay attention to that."
Fans eagerly anticipate new information as rumors swirl, closely following both of them as they make both professional and personal decisions. Visit Digi Hind News while you're here to read intriguing articles on more well-known people.