What Are The Latest Updates On The Release Date Of KGF Chapter 3?
Hombale Films' 'KGF' franchise, which stars Yash, is a great success! The conclusion of "KGF 2" hinted at a third installment; thus, fans have been eager for news. The movie is reportedly aiming for a release very soon. More information is provided in the following paragraphs!!
KGF Chapter 3 Release Date
The wait is over for anybody eagerly awaiting news regarding Yash's "KGF 3." We have exclusive knowledge that the movie will debut in 2025. According to a source close to Hombale Films, the release date for the Yash-starrer "KGF 3" is expected to be either mid- or end-of-2025. In the middle of next year, the actor will start filming for the film. With this, Hombale Films hopes to have an outstanding lineup in the years to come.
KGF – Chapter 3 is confirmed to be released in 2025, and the Yash-starring film begins production in 2024.#KGFChapter3 pic.twitter.com/jAk7zDTFTX

— Karishma Bagban (@BagbanKarishma) September 29, 2023
They have reserved Prabhas' "Salaar" for this year's holiday season and are considering going big with "KGF 3" in 2025. The source continued, "In December, the production house is looking at making an official announcement about the same."
Yash was questioned about the 'KGF 3' announcement at the India Today Conclave Mumbai 2022. The Kannada superstar said, "Since you said we are expecting good news from you, I said I already have two kids (laughs). The movie, very soon. I know there is a lot of news floating around. When I say it, that's when the project will be announced. Rest of the things, I don't want anybody to believe in it. I will come and tell you when it is out."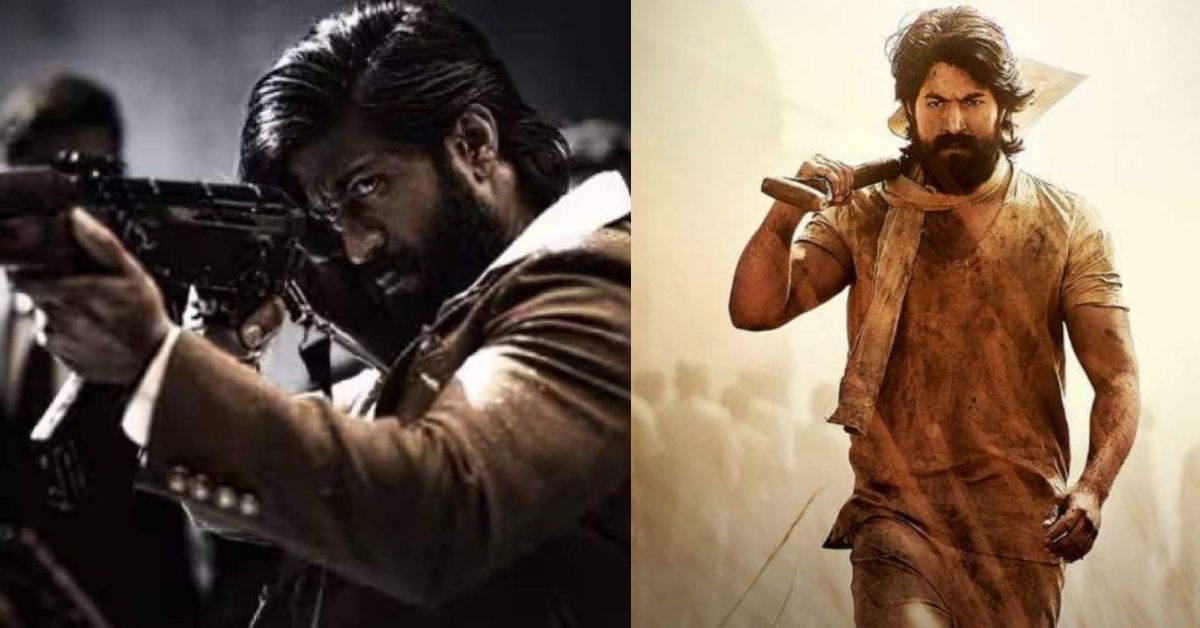 The film "KGF," directed by Prashanth Neel, follows the career of Rocky, who Yash portrays. The 'KGF: Chapter 2' post-credits sequence made a suggestion that a third movie will be made. The character took all of his gold stockpiles out to sea before meeting a watery end in the movie. Yash, Sanjay Dutt, Raveena Tandon, and Srinidhi Shetty were the key characters in the second installment. Malavika Avinash, Prakash Raj, Eswari Rao, and Saran all had minor roles in the movie.
Star Cast For KGF Chapter 3
Srinidhi Shetty, Yash's co-star, and we got to see Yash in the lead role in KGF Chapter 2. The casting for KGF Chapter 3 has not yet been disclosed by Prashant Neel, which we will witness in this film. Yash will reprise his role as the main character, and the villain will be played by a new actor.
Join us for the most important headlines: 
Chapter 2 of KGF Rocky was portrayed by Yash, Garuda by Ramachandra Raju, Kamal's lover by Srinidhi Shetty, Kamal by Vashishtha N Simha, Guru Pandian by Achyuth Kumar, Shantamma by Archana Jois, Rocky's mother by Ananth Nag, and Adheera by Sanjay Dutt. We are hoping that the same ensemble will be seen in KGF Chapter 3.
To sum up, Chapter 2 of KGF shows the altercation between Rocky and Adheera as well as the Indian Prime Minister's response to KGF. The final scene also reveals that Rocky passes away. However, this is not the case because the intervening years have been omitted; we can see this omission in KGF chapter 3. Visit our page at Digi Hind News to learn more about this type of content.