Why Malvika Sitlani Divorce Akhil Aryan? Exploring The Probable Reason!!
Malvika Sitlani, an influential figure on several social media platforms, is in the midst of the most fulfilling and difficult period of her life right now. In addition to adjusting to her new role as a mother to her stunning daughter Abigail, she is also coming to terms with the end of her marriage.
Malvika made the decision to end her marriage to Akhil Aryan when she was pregnant; however, the couple never discussed the reasons behind their decision. However, after reading her most recent post, many internet users are persuaded that her pregnancy may have been the reason why she and her husband split up. In the next paragraphs, we shall go even further into this topic.
Why Did Malvika Sitlani Divorce Akhil Aryan?
Malvika Sitlani's most recent Instagram story has caused a commotion on the internet due to the fact that nobody knows the reason why she divorced Akhil Aryan.
On Father's Day, Malvika paid tribute to her father with a touching post on her Instagram story. She claimed that she had never experienced her father's presence in the way that she imagined it. A parent who is not only able to provide for his family but also makes an effort to be there for them.
Have a look at the Instagram story posted by Malvika Sitlani in the picture below.
She went on to explain that she had never seen her parents in love and that most guys don't even want children, but they are the ones who wind up having kids anyhow. She shared her hope that more responsible fathers will step up and be present in their children's lives on a daily basis.
As soon as Malvika shared the story, internet users immediately began playing the role of detectives. Others, despite their empathy for Malvika's pain and understanding of how difficult it must have been for her to grow up without an emotionally present father, held the opinion that this was one of the factors that led to the end of her marriage with Akhil. Additionally, it sparked conversations on a variety of social media channels.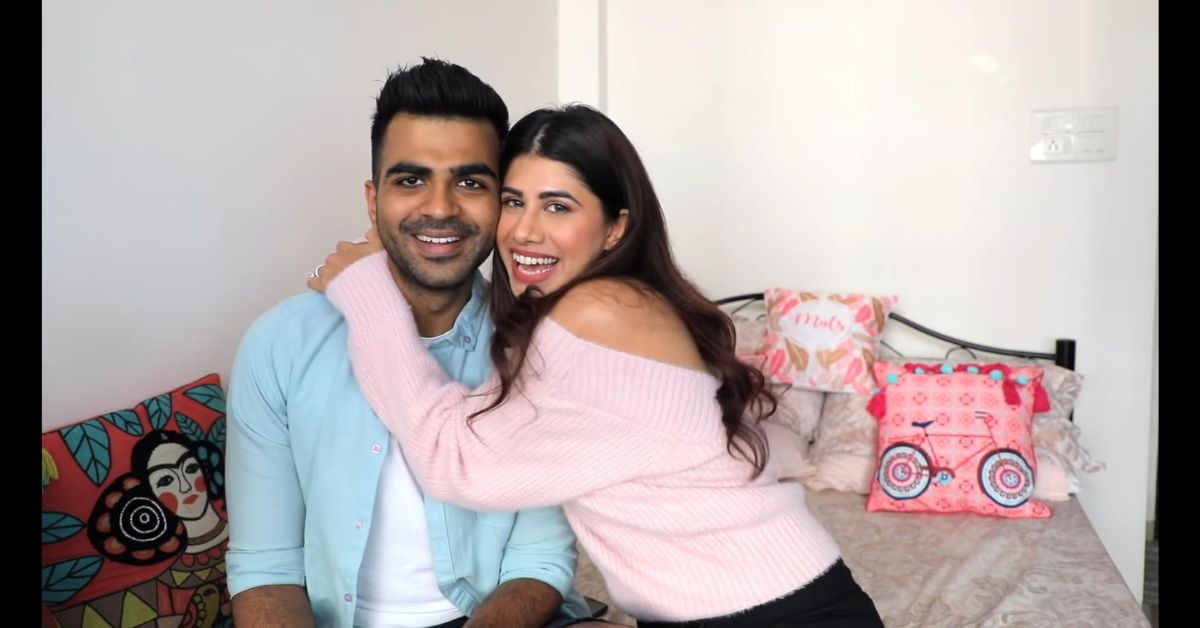 People on the internet are under the impression that Akhil would only act as a co-parent in the sense that he will provide for his children and pay their bills, but he will not be emotionally involved. One user stated, "I've always had an idea maybe Akhil didn't want a kid. As Malvika always said in her videos, they don't want kids, but maybe she got pregnant accidentally, and that's the reason they broke up."
In the past, we have written a few pieces on famous people who have divorced. Please visit the following links for further information:
A few users also brought out the possibility that Malvika was distracted by her own problems, which led to her ignoring all of Akhil's "red flags." Even though we do not yet know why Malvika Sitlani and Akhil Aryan decided to end their marriage, we are relieved that Akhil Aryan was able to be present for the birth of his daughter and that the two of them have decided to co-parent their child together.
After all, tiny Abigail deserves to be happy forever! Follow us on Digi Hind News to find out more information.