What Is The Buzz About Nayanthara Marriage Date? Let's Find Out!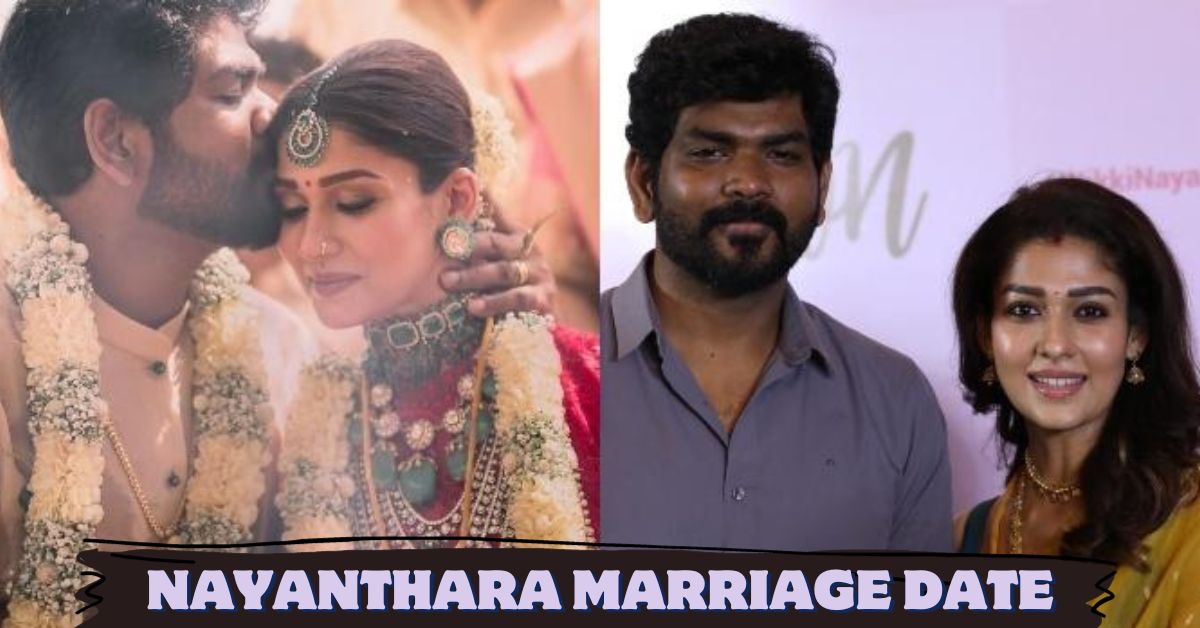 In 2015, Nayanthara and Vignesh Shivan first came into contact while working together on the Naanum Rowdy Dhaan set. The couple started dating after bonding on the movie sets. After some time, the couple got engaged.
Nayanthara displayed her engagement ring in a photo that was uploaded to Vignesh's account in the year 2021. Despite the couple's widespread popularity, their admirers are still unsure of the actual date of their wedding. We shall explore Vignesh and Nayanthara's exact wedding date in this article.
Nayanthara's Marriage Date
On June 9 at Mahabalipuram, Chennai, actress Nayanthara, and filmmaker Vignesh Shivan were united in marriage in a religious ceremony. Shah Rukh Khan, Rajinikanth, AR Rahman, Suriya, Mani Ratnam, and Jyotika were among the celebrities who attended the lavish wedding.
In addition, the couple revealed in October that they had welcomed twins. However, according to recent media reports, Nayanthara and Vignesh Shivan were wed legally six years ago. Nayanthara and Vignesh reportedly submitted an affidavit to the Tamil Nadu health department stating that their marriage was registered six years ago, according to reports in Tamil media.
The couple reportedly provided legal documents to show that they signed the surrogacy arrangement in December 2021 and that the surrogate mother is a relative in the middle of the controversy over the birth of their twins just three months after their marriage and surrogacy laws.
In other words, they were legally married six years prior to their lavish wedding. Nayanthara and Vignesh Shivan, on the other hand, remained silent about the entire incident.
Vignesh Shivan And Nayanthara Celebrated Their First Anniversary
On June 8, Vignesh Shivan posted some adorable photos of him and Nayanthara together along with the caption,  "Got married to you yesterday! Suddenly, my friends are texting me saying, "Happy First year marriage anniversary "! The theory of relativity is true! Love you #Thangamey! Just starting our life with all the love and blessings! Long way to go! Lots to accomplish together! With all the goodwill of all the good people in our lives and the abundant blessings of God Almighty. Bringing in the second year of our marriage with the greatest blessings of our lives: Our babies Uyir & Ulagam (sic)."
Here's the Instagram post:
View this post on Instagram
On June 9, he posted a series of previously unreleased images of Nayanthara and their sons on Instagram. He wrote, "En uyiroda Aadharam neengaldhaneyyy. 1 year filled with a lotta moments! Lotta Ups and downs. Unexpected setbacks! Testing times! But coming home to see a blessed family with immense love and affection reinstates so much confidence and gives all the energy to keep running towards all the dreams and goals already manifested! (sic)."
If you wish to know the net worth of Vignesh Shivan, look below:
He further added, "Holding everything together, together with my – My Uyirs & Ulagams. The strength given by the family makes all the difference! Blessed with the best of people, striving to give them a good life is all the motivation that's needed for hustlers like me. Thank you for the wonderful clicks @josephradhik @storiesbyjosephradhik Ps: Negative comment addicts, kindly excuse maybe u should try to ignore positivity (sic)."
Check out the official Instagram post uploaded by Vignesh Shivan here.
View this post on Instagram
Follow Digi Hind News to learn more about the weddings of other well-known celebrities.