Pathankot Attack Mastermind and Jaish Terrorist Shahid Latif Killed in Pakistan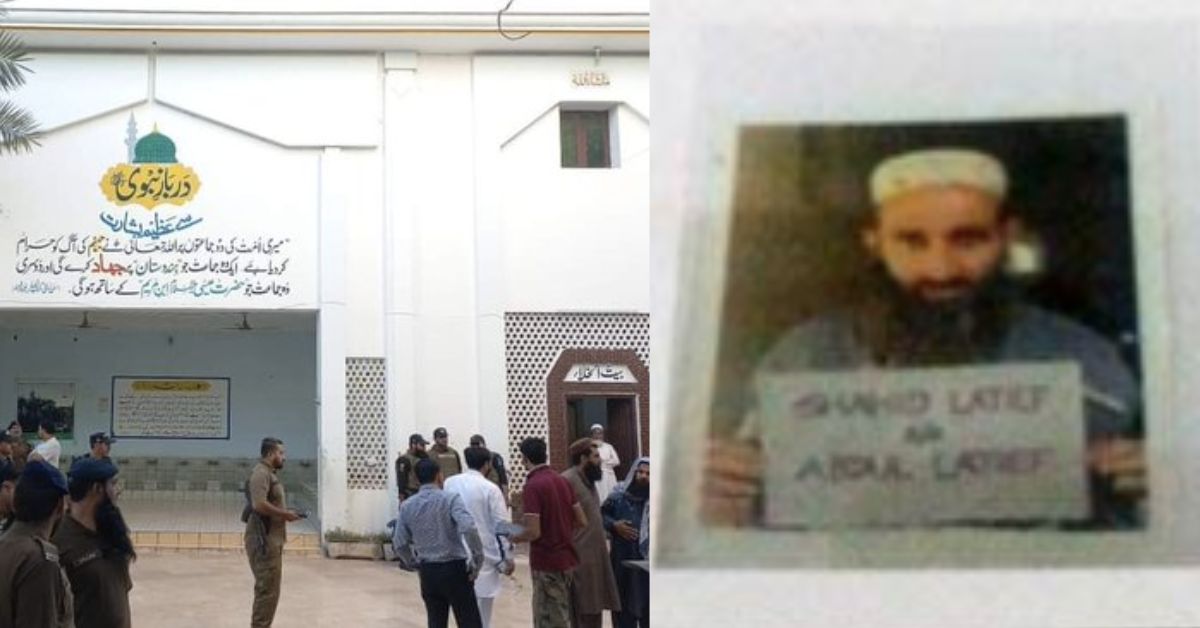 On Wednesday, Pakistan witnessed the fall of Shahid Latif, the notorious architect of the 2016 Pathankot Air Force station attack, as he was gunned down. Hailing from Pakistan's Gujranwala city, Latif was among the top echelons of India's most-wanted terrorists and played a pivotal role as the handler of the quartet of terrorists who infiltrated the Pathankot Air Force station.
Latif was recognized as the launching commander for the Pakistan-anchored terrorist faction, Jaish-e-Mohammed (JeM).
BREAKING ⚡️ ⚡️
India's most wanted Jaish Terrorist Shahid Latif killed by an "Unknown" men in Sialkot, Pakistan.

He was the mastermind of the Pathankot Terror attack. pic.twitter.com/8ZzDUQNRN5

— Megh Updates 🚨™ (@MeghUpdates) October 11, 2023
BREAKING: 'Unknown assailants' kill India-wanted Jaish terrorist Shahid Latif in Sialkot, Pakistan. Was mastermind of the Pathankot terror attack. Newsbreak by @arvindojha. pic.twitter.com/uGb1yvLETT

— Shiv Aroor (@ShivAroor) October 11, 2023
As per the reports, Latif, operating from Pakistan, meticulously orchestrated the movement of four JeM operatives to Pathankot, setting the stage for the assault on the airbase.
CONFIRMED:
Unknown assailants shoot dead Pathankot terrorist Shahid Latif in a mosque on the outskirts of Sialkot

The shooters fled on a motorcycle. Police has cordoned off the mosque pic.twitter.com/YcVLVZZBRB

— Journo Vinay (@journo_vinay) October 11, 2023
UNKNOWN ASSAILANTS continue to have Fun celebrating Diwali in Advance!

Bharat's one of Most Wanted Jaish Terr0ri$t Shahid Latif is Eliminated in Sialkot, Pakistan. He was Mastermind of Pathankot Terr0r Attack.

चूहे were eliminated by Men in Uniform in Surgical Strike.…

— BhikuMhatre (@MumbaichaDon) October 11, 2023
Shahid Latif's terror footprint dates back to 1994 when he was apprehended in India on terror-related charges. His chapter in India concluded in 2010 when he was deported to Pakistan. Besides the Pathankot attack, Latif's nefarious resume also includes his involvement in the hijacking saga of an Indian Airlines plane in 1999.
Delving into the Pathankot attack, the narrative recounts a chilling assault on the Air Force Airbase on January 2, 2016. The assailants, heavily armed, unleashed terror that transitioned into a grueling four-day gun battle, claiming the lives of seven security personnel and a civilian. The security forces managed to neutralize four attackers in the fierce combat.
The chronicle of violence extended into the next day when an Improvised Explosive Device (IED) detonation claimed the life of another security officer at the airbase on January 3.
Post-incident investigations peeled back the layers of conspiracy, unearthing the affiliation of the attackers to the Jaish-e-Mohammed terrorist group, thereby underlining the cross-border orchestration of terror that Shahid Latif was a critical part of.
Read more: