Rahul Bhatia Net Worth: The 22nd Richest Person in India!!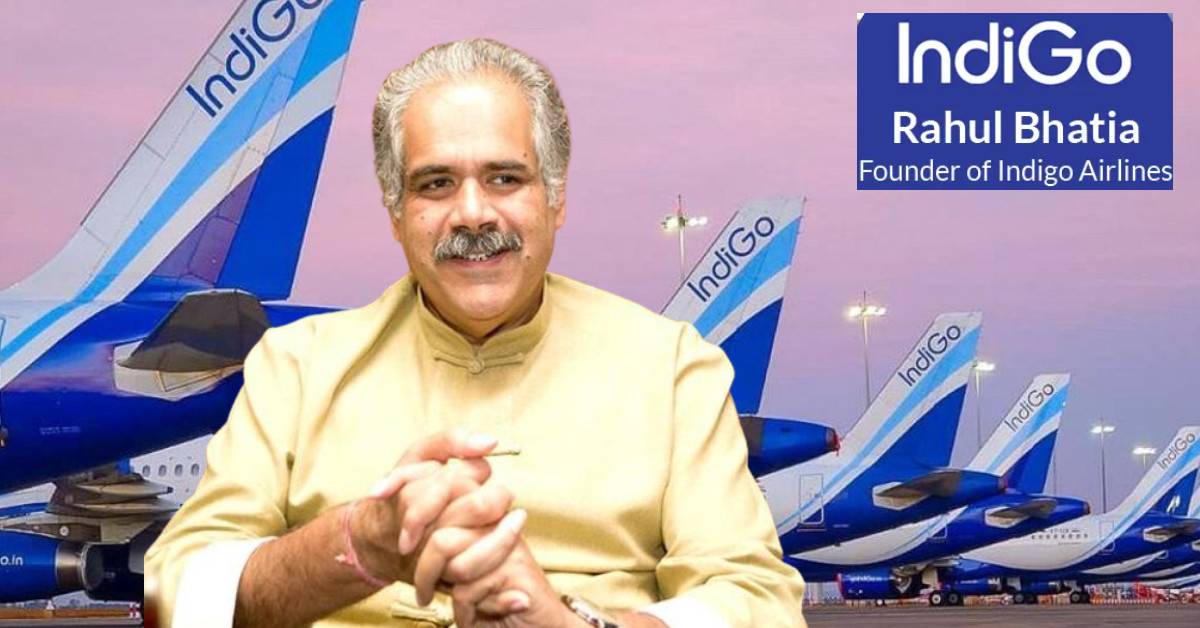 Introduction to Rahul Bhatia, India's 22nd Richest Individual: Rahul Bhatia, the co-founder of InterGlobe Aviation and one of India's wealthiest individuals has experienced a significant increase in his net worth in just two months. As of June 2023, he stands as the 22nd richest person in India, with substantial gains attributed to the performance of InterGlobe Aviation's shares.
Rahul Bhatia pursued electrical engineering at the University of Waterloo in Ontario, Canada. This academic foundation laid the groundwork for his future success in the aviation industry and various business ventures.
Rahul Bhatia Net Worth
Over a span of sixty days, Rahul Bhatia's net worth has soared by a staggering Rs 8,583 crore. This extraordinary rise in wealth has seen his net worth climb from $4.28 billion to an impressive $5.32 billion:
Rahul Bhatia's net worth rises $1 bn in two months as IndiGo shares climb to record
The majority of Bhatia's fortune is derived from his 38 percent stake in InterGlobe Aviation. Moreover, his stake is held directly, through family members and holding companies pic.twitter.com/fCznaawGub

— Shubham Tiwari (@wolfpack9sqn) June 7, 2023
The surge in Rahul Bhatia's net worth is closely linked to InterGlobe Aviation's remarkable performance in the stock market. The share prices of InterGlobe Aviation have surged by a remarkable 32 percent in just two months, making Rahul Bhatia one of India's top billionaires.
Forbes Recognition and Billionaire Status
Rahul Bhatia's success has earned him recognition on Forbes lists. He ranks 22nd among Indian billionaires, with a net worth of $5.32 billion as of June 2023. This remarkable achievement underscores his influential position in India's business landscape.
Dive into the rich history of:
Rahul Bhatia's Ownership in InterGlobe Aviation
Rahul Bhatia, a promoter of IndiGo and co-founder of InterGlobe Aviation, owns a substantial stake in the company. His family collectively holds a 38 percent stake in the aviation giant, which has played a pivotal role in his rise among India's richest individuals.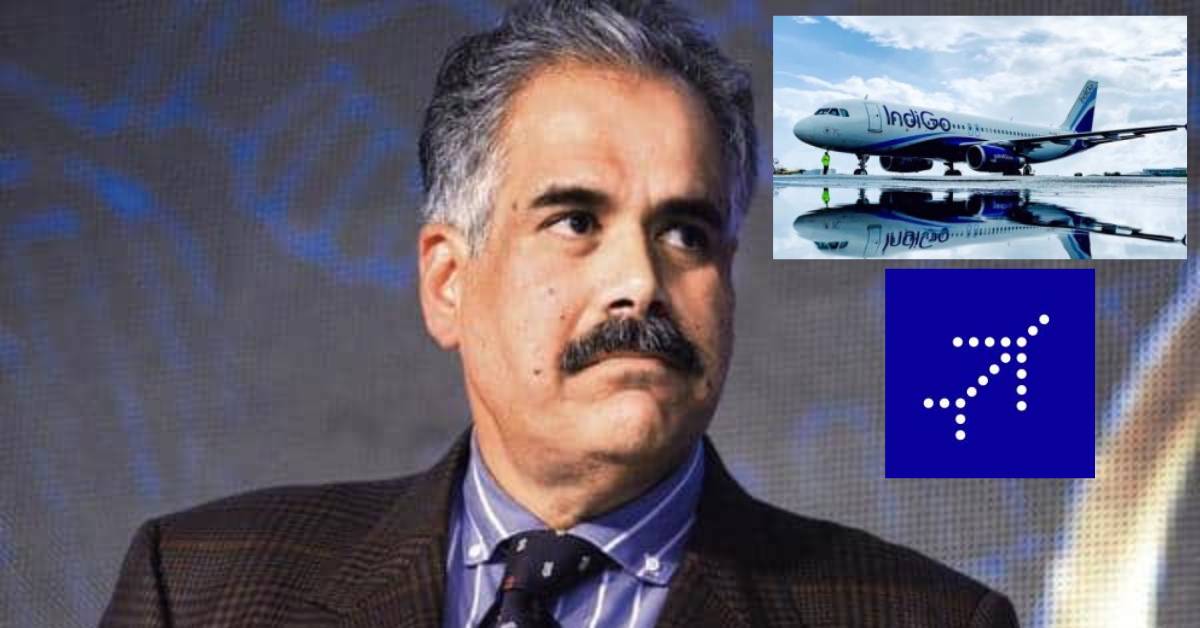 The Success Story of IndiGo
IndiGo, co-founded by Rahul Bhatia and Rakesh Gangwal in 2006, has become India's largest airline by market share. With a domestic market share of 55 percent, IndiGo operates a fleet of 300 aircraft and serves 101 destinations, including 26 overseas locations. The airline's remarkable journey has made it a dominant force in the Indian aviation industry.
Apart from its aviation business, the parent company of IndiGo has diversified its interests. It entered into a partnership with logistics giant UPS in 2022 to establish "Movin," a prominent logistics brand in India.
Additionally, the group operates Interglobe Hotels, which manages 19 hotels in India and 14 hotels abroad, including the prestigious Sheraton Amsterdam Airport Hotel. Rahul Bhatia's fortune primarily stems from his significant 38 percent stake in InterGlobe Aviation. This substantial ownership extends not only to him but also to his family members and holding companies.
Factors Contributing to the Share Price Surge
Several factors have contributed to the impressive surge in InterGlobe Aviation's share prices. The recent suspension of operations by rival GoAir has led to an uptick in sales and market share for IndiGo and InterGlobe Aviation. Additionally, the decline in crude oil prices has positively impacted the aviation industry, reducing operating expenses.
Discover a wealth of information about:
Positive Industry Outlook
Analysts predict a positive outlook for IndiGo in the coming quarters. Passenger volume for IndiGo in FY23 stood at 86 million, with expectations of reaching 100 million in FY24.
The suspension of Go Air's operations has created a sudden industry supply shortage, further enhancing IndiGo's prospects. Jefferies, a leading financial services company, has increased its FY24 EBITDA estimate by 29 percent to reflect the changing dynamics in the industry.
Rahul Bhatia's remarkable journey from co-founding IndiGo to becoming one of India's wealthiest individuals showcases his entrepreneurial prowess. His ability to navigate the aviation industry and steer his company to success has not only earned him a place among India's billionaires but has also resulted in a significant increase in his net worth in just two months.
With a diversified portfolio of ventures and a positive industry outlook, Rahul Bhatia's influence in India's business landscape continues to grow. If you're curious about other famous people worldwide, be sure to check out Digi Hind News for similar stories.