Swiggy Founders: The Visionaries Behind India's Food Delivery Giant!!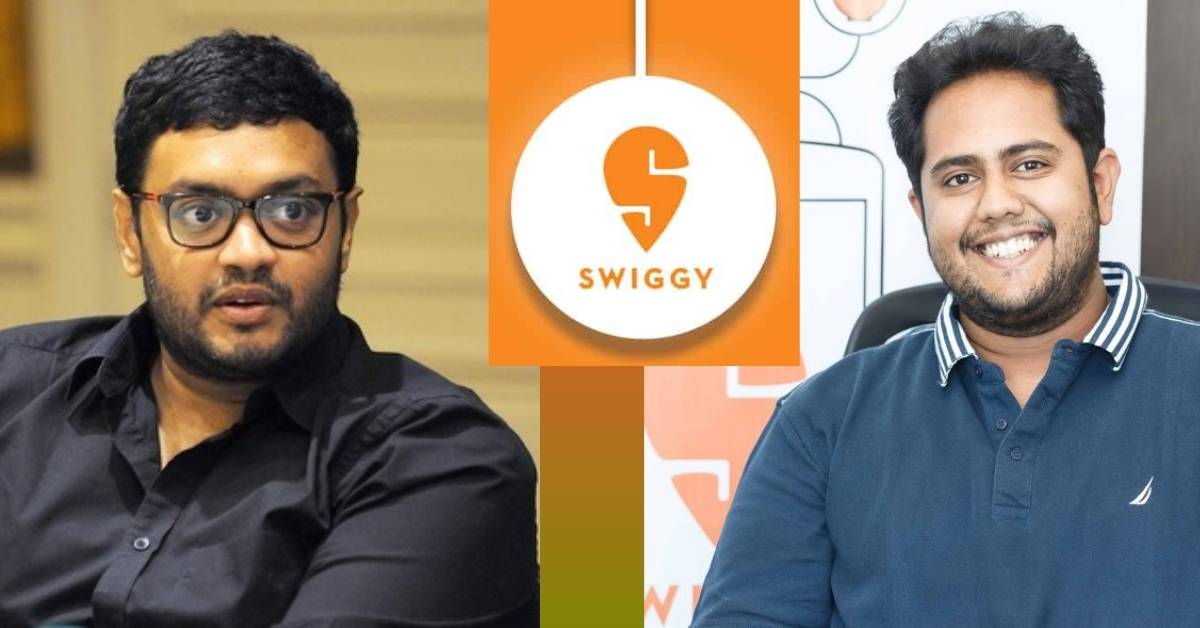 In the bustling world of online food ordering and delivery, few names shine as brightly as Swiggy. Founded in 2014, this Indian food delivery and hyperlocal marketplace platform has become a household name, transforming the way people enjoy their favorite meals.
But what's the story behind Swiggy, and who are the brains behind this culinary revolution? In this article, we'll take a closer look at Swiggy's founders, their journey, and the remarkable success they've achieved.
Introduction to Swiggy: Redefining Food Delivery
Swiggy, headquartered in Bangalore, has grown exponentially since its inception and now operates in over 500 cities across India. Its primary mission? To offer unparalleled convenience and elevate the quality of life for urban consumers.
While Swiggy's primary focus is food delivery, it has expanded its services to include on-demand grocery deliveries under the name Instamart and a same-day package delivery service known as Swiggy Genie.
Dig deeper into the know of:
Swiggy's Financial Journey: Funding and Valuation
Like many startups, Swiggy embarked on its journey with the support of investors who believed in its potential. Here's a glimpse into Swiggy's funding history:
In 2015, Swiggy secured a $2 million investment from Accel and SAIF Partners, with additional funding from Norwest Venture Partners.
The following year, it raised an impressive $15 million from a mix of existing and new investors, including Bessemer Venture Partners and Harmony Partners.
2017 marked a significant milestone as Naspers led an $80 million funding round into Swiggy.
By September 2018, Swiggy's valuation had soared to approximately $3.3 billion, a testament to its rapid growth.
In April 2020, Swiggy's valuation reached around $3.6 billion.
July 2021 witnessed Swiggy raising a whopping $1.25 billion from SoftBank, Prosus, and other investors, valuing the company at $5.5 billion.
Swiggy's valuation continued to rise, reaching $10.7 billion in January 2022 after a $700-million fundraising led by US asset manager Invesco.
However, in March 2023, Invesco adjusted Swiggy's valuation to $8 billion, followed by another adjustment to $5.5 billion in May 2023.
Meet the Visionaries: Swiggy Founders Sriharsha Majety & Nandan Reddy
Behind Swiggy's remarkable success are its visionary founders, Sriharsha Majety and Nandan Reddy. These entrepreneurs have a remarkable story to tell:
View this post on Instagram
Sriharsha Majety believes that stubbornness has played a significant role in shaping his journey. He was determined to pursue what excited him, even if it meant bypassing campus placements. Before joining IIM Calcutta, he took a gap year to explore his passions.
Majety drew inspiration from the incredible growth of Phanindra Sama's venture, the Founder of RedBus, which convinced him to dive into the e-commerce industry.
Prior to Swiggy, Harsha, and Nandan co-founded a logistics company called Bundle in 2013, aiming to democratize shipping and provide faster shipping solutions for e-commerce.
Despite the initial setbacks and the need to find a technology co-founder, their determination remained unshaken.
Their first venture, Bundle, had to be shut down within a year due to changing trends in the e-commerce market.
Sriharsha Majety and Nandan Reddy, co-founders of Swiggy, started their journey after their education. Sriharsha studied Electrical and Electronics at BITS Pilani, while Nandan pursued Physics.
Before Swiggy, they worked on an e-commerce site called Bundl. The duo decided to rebrand their startup and enter the food delivery industry. They noticed that many startups were struggling in the food delivery industry, so they decided to enter this field, and today, Swiggy is one of the top apps in India.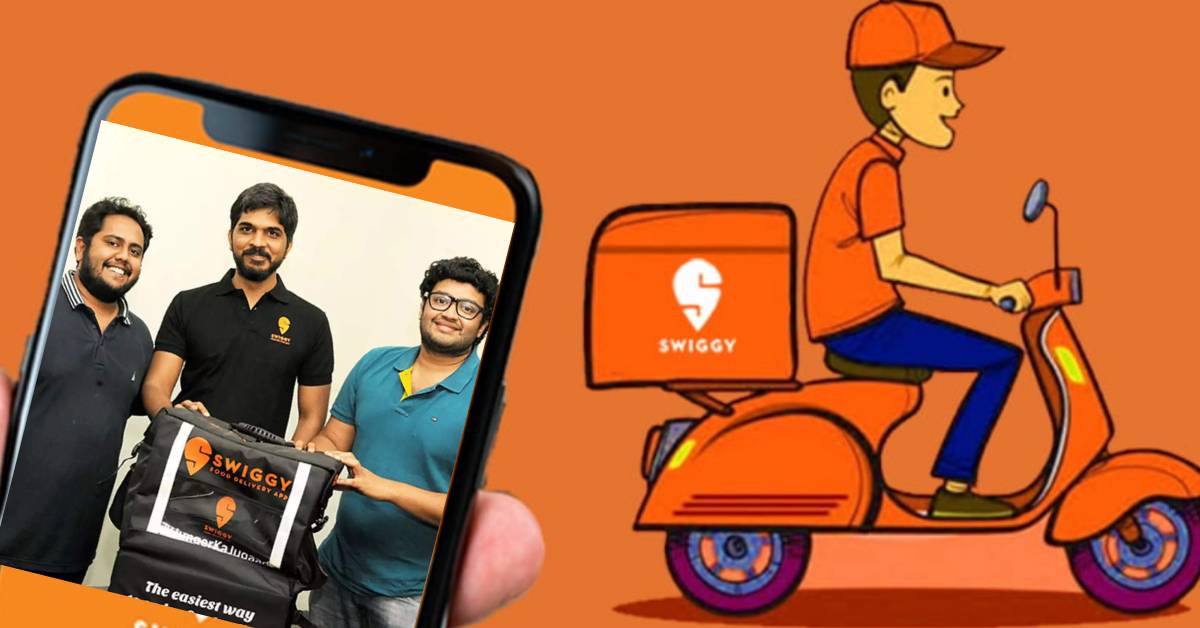 Acquisitions Expanding Horizons
Swiggy's growth wasn't limited to organic expansion; it also embraced strategic acquisitions to diversify its offerings. Here are some key acquisitions made by Swiggy:
In 2018, Swiggy acquired Mumbai-based Scootsy Logistics, a high-end food and essentials delivery service. In 2020, the company merged Scootsy's operations into its own.
In September 2018, Swiggy acquired Mumbai-based milk delivery startup SuprDaily, which was later rebranded as InsanelyGood and positioned as a grocery delivery service in 2023.
In 2022, Swiggy acquired the dining and table reservation platform Dineout from Times Internet in an all-stock deal valued at $120 million.
2023 saw Swiggy's acquisition of the retail distribution company LYNK.
Find out what sets these famous people:
Swiggy recognized the importance of talent acquisition and acquire-hired several startups to harness their expertise:
In 2017, Swiggy acquired Bangalore-based Asian food startup 48East.
In 2019, the company acquired the artificial intelligence startup Kint.io.
Other Investments and Partnerships
Swiggy's strategic investments and partnerships played a crucial role in its journey:
In 2019, Swiggy invested ₹31 crore in Mumbai-based ready-to-eat food brand Fingerlix.
In 2022, Swiggy led a $180 million Series D investment round in the bike taxi company Rapido.
Swiggy partnered with renowned brands such as Burger King, McDonald's, and Pizza Hut to expand its delivery services.
Collaborations with Google Local Guide, Sodexo for meal card payments, and ICICI Bank for the digital wallet Swiggy Money further enhanced the customer experience.
Swiggy even ventured into the world of drone deliveries in collaboration with ANRA Technologies, aiming to revolutionize the industry. For more tales about famous folks from around the world, be sure to browse through Digi Hind News.