Red-handed Lover Hides in Air Cooler to Meet Girlfriend at Night; Family Catches Him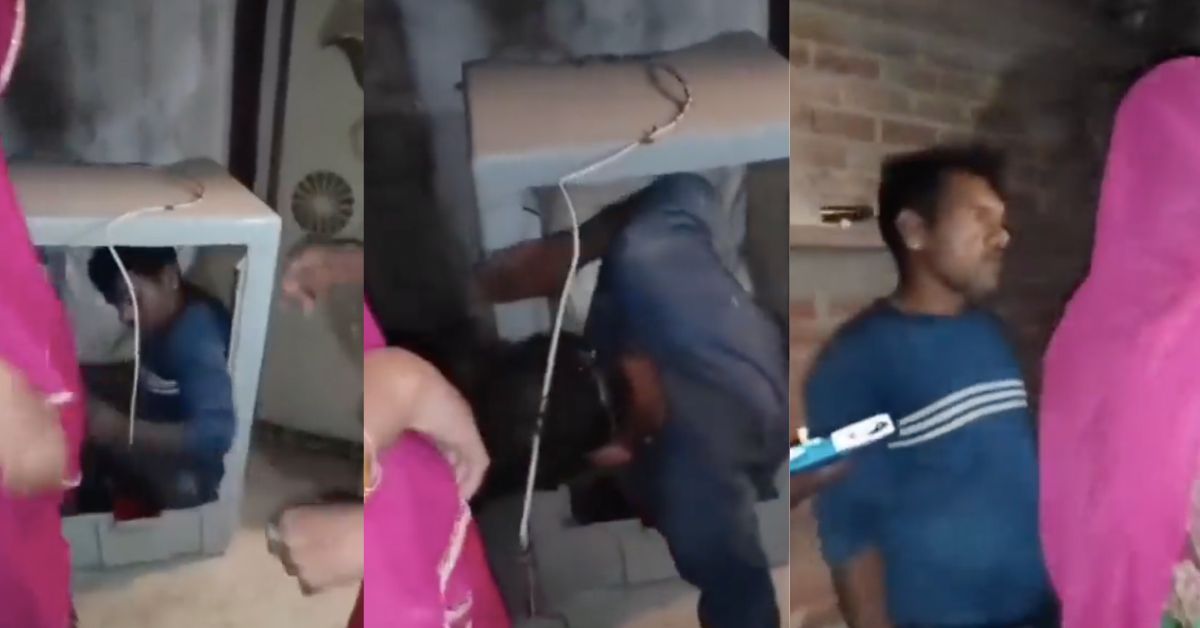 A family in Rajasthan took hold of a man creeping into their house late at night. Family members checked every room to see if a burglar had broken in after hearing a disturbance. However, they found out that a man had broken into their home to meet his lover and had attempted to hide under an air cooler.
He was busted red-handed, and the couple got a lesson from the family patriarch and matriarch. A video of the incident that was captured at the time has since gone viral on the internet. SEE VIDEO
#viralvideo of a boy came to meet girlfriend at night and her family caught him inside cooler in Rajasthan. pic.twitter.com/K0sWP3jtdq

— Umairi Bano (@BanoUmairi) November 4, 2023
Read more articles
The boyfriend's family catches him in the act on video
Someone on camera pulled a cooler out of the corner, as if suspecting someone was hidden inside. Family members were upset after seeing images of a man securely fastened inside the machine. Without any delay, the family members asked the man to come out of it and face the consequences.
The duo was caught on camera being lectured and reprimanded for their bad behavior. In the clip, a woman can be heard stating, "See this (pointing at the cooler where a man is hiding). Did you feel guilty for doing this and thinking such filthy things? There has been a massive online response to the video. The specifics of what happened and who was involved are currently unknown.