Rhea Chakraborty Receives Apology: Triumph Amidst Adversity!!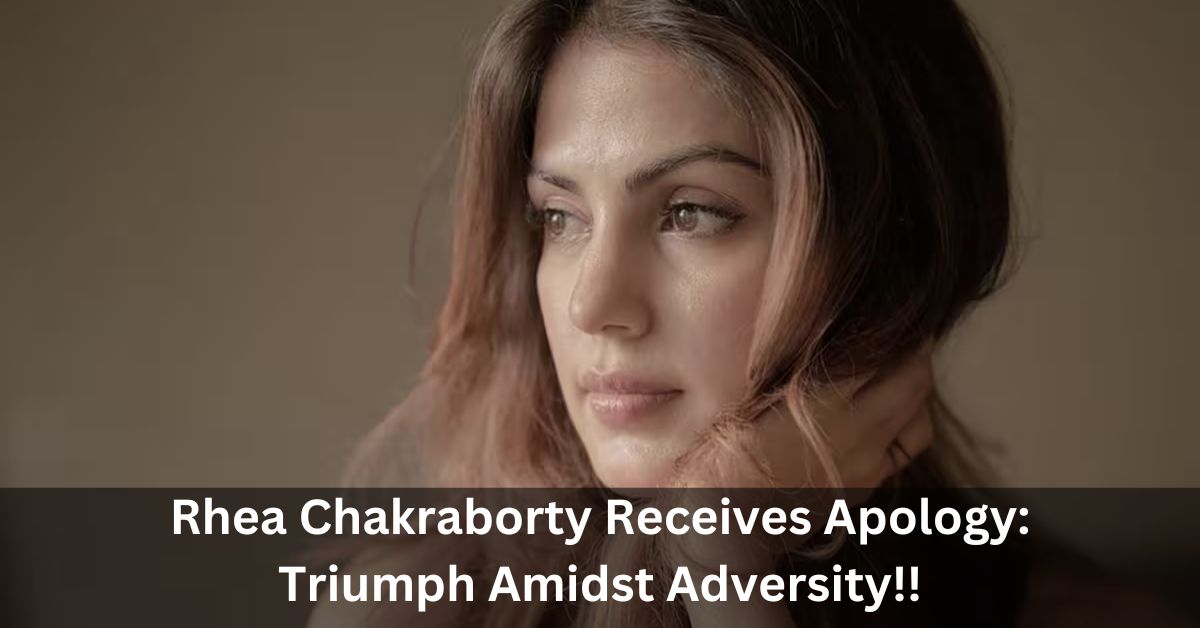 Bollywood actress Rhea Chakraborty, a name synonymous with controversy and media frenzy after the tragic demise of actor Sushant Singh Rajput in 2020, has recently found herself on the receiving end of an unexpected gesture. A prominent news anchor, at the India Today Conclave Mumbai 2023, issued a heartfelt apology to Rhea, acknowledging the past media circus that surrounded her.
I miss Sushant. It is going to be very difficult to live the rest of my life without that friend, that partner, that companion: @Tweet2Rhea #ConclaveMumbai23 #SushantSinghRajput #SSR #RheaChakraborty | @PreetiChoudhry pic.twitter.com/limrcb4sHc

— IndiaToday (@IndiaToday) October 5, 2023
The Storm that Swirled A Glimpse into the Past
Back in 2020, Rhea Chakraborty was thrust into a maelstrom of negative publicity following the untimely death of Sushant Singh Rajput. Her life took a dramatic turn as she became the center of attention, facing relentless media scrutiny and enduring a barrage of online trolling.
न्यूज चैनलों की तरफ़ से इंडिया टुडे की @PreetiChoudhry ने #RheaChakraborty से माफ़ी मांगकर अच्छा काम किया है . वैसे भी मैं मानता हूं कि प्रीति मोदी भक्त रिपोर्ट्स /एंकर्स की भीड़ में बाकियों से अलग हैं .
जिस रिया चक्रवर्ती को सारे चैनल कातिल और ड्रग माफिया का हिस्सा बताते रहे ,… pic.twitter.com/ocXRHops3z

— Ajit Anjum (@ajitanjum) October 6, 2023
Journalist's Candid Regret The Apology that Echoed
During the enlightening session titled 'Rising from the Ashes and Finding Herself' at the India Today Conclave Mumbai 2023, a journalist took the opportunity to offer Rhea Chakraborty a sincere apology. Their admission of guilt reverberated through the audience as they said, "We owe you an apology because a huge chunk of what we do… it was a disgrace. I am sorry, and I would think our network did not stand by you because everything was under trial and all that was going on."
… because so many of my ilk owe her an apology.. this would sound a little contrived but the way #RheaChakraborty wears her tragedy on her sleeve is admirable.. how strangely she is unapologetic of the cards that life dealt her .., in her words 'life happened to both her and… https://t.co/NHmOmcBt7R pic.twitter.com/BIRFyMsq4R

— Preeti Choudhry (@PreetiChoudhry) October 5, 2023
From Controversy to Resilience Unraveling the Ordeal
After Sushant's tragic demise, Rhea and her family found themselves embroiled in a web of controversies. The actress, along with her brother, faced arrest by the Narcotics Control Bureau (NCB) as part of the investigation into the drug-related aspects of the case. Rhea was even labeled a 'chudail' or 'witch,' accused of abetting her partner's suicide by Sushant's family.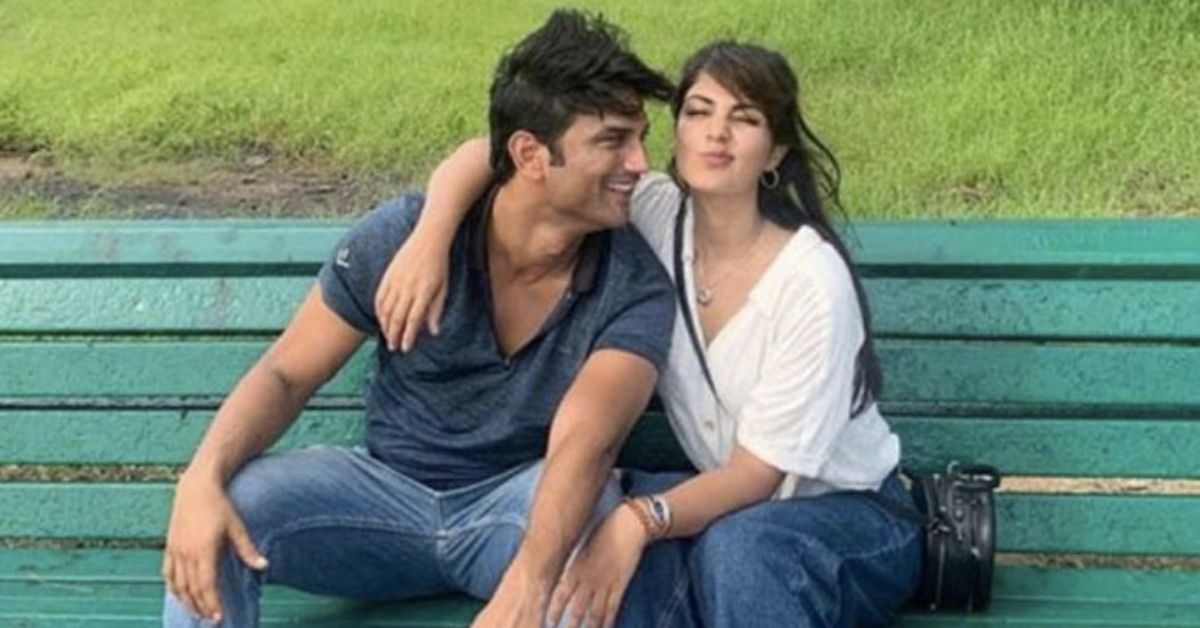 The Phoenix Rising A Return to the Limelight
Amidst the storm, Rhea Chakraborty's career came to a grinding halt. However, in April 2023, she embarked on the journey of MTV Roadies season 19, where she assumed the role of one of the prominent gang leaders on this reality show.
View this post on Instagram
A Case That Shook the Nation The Sushant Singh Rajput Tragedy
Sushant's tragic death on June 14, 2020, sent shockwaves across the nation. Rhea Chakraborty found herself implicated in an alleged abetment to suicide case filed by Sushant's parents. Simultaneously, an investigation into alleged drug procurement was initiated based on her WhatsApp chats.
Legal Battles and Beyond Navigating the Legal Labyrinth
In September 2020, Rhea faced arrest by the Narcotics Control Bureau (NCB) and spent nearly six weeks in Byculla jail. Presently, the case remains sub judice at the Bombay High Court, awaiting its final resolution.
Read more articles 
A Glimpse into Her Career The Return to Entertainment
Turning the page on adversity, Rhea Chakraborty resurfaced in the entertainment industry. Her last appearance was in the 2021 thriller "Chehre," alongside Amitabh Bachchan and Emraan Hashmi. Prior to that, she graced various reality shows, such as Pepsi MTV Wassup, and made her mark in films like "Mere Dad Ki Maruti" and "Jalebi."
In conclusion, Rhea Chakraborty's tumultuous journey from being vilified by the media and society to receiving a heartfelt apology from a prominent journalist is a testament to her resilience. Her return to the entertainment industry symbolizes her determination to rebuild her career and life. As she continues to rise from the ashes, the narrative of Rhea Chakraborty serves as a reminder of the enduring spirit of an individual amidst adversity.