Swathi Reddy Divorce Rumors Fuel Up For Deleted Marriage Pics On Instagram!!
Swathi Reddy, known for her work in Telugu and Tamil cinema, has recently found herself in the midst of divorce speculations after she deleted all traces of her wedding with Vikas Vasu from her social media. While the rumor mill churns out various theories, Swathi and Vikas have remained tight-lipped about their marital status.
In this article, we delve into Swathi Reddy's career, her response to the divorce rumors, and the context surrounding this controversy.
Swathi Reddy: A Rising Star in South Indian Cinema
Swathi Reddy, popularly known as Colours Swathi, started her career as a television presenter and quickly transitioned into acting in both Telugu and Tamil films. Her talent and charm earned her a dedicated fanbase in both states.
However, in recent times, the actress has been relatively low-profile, appearing in only a few films. It's worth noting that her public appearances have been limited until she surfaced at the promotional event for her upcoming film, "Month of Madhu."
Swathi Reddy and Vikas Vasu's Marriage
Just like they kept their relationship a secret for a long time, Vikas and Swathi also had a very private wedding. They got married in a traditional ceremony in Hyderabad on August 30, 2018, with their close family and friends there to celebrate with them. Afterward, they had a big reception party at the Cochin Club Yacht in Kochi.
Swathi Reddy married Vikas Vasu, a pilot from Kerala, in 2018. Their wedding was a traditional Telugu ceremony held in Hyderabad. Swathi's colleagues from the Mollywood industry in Kerala were also invited, and a reception was hosted for them. The couple's union was celebrated with joy and enthusiasm.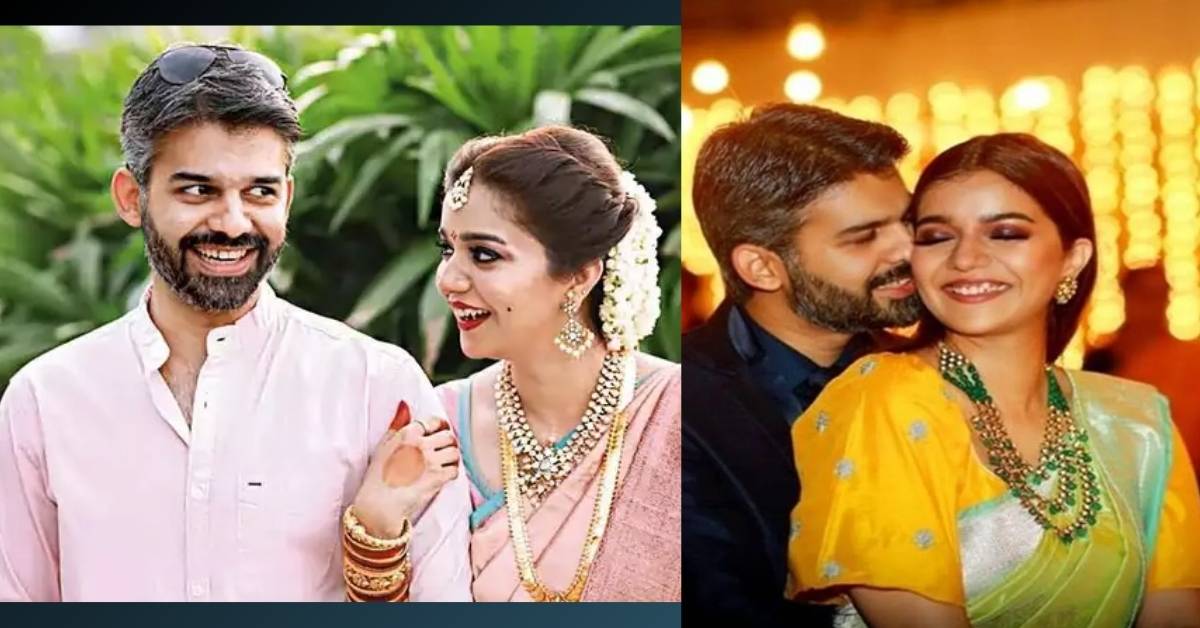 Stay current with the latest news from:
Swathi Reddy and Vikas Vasu Divorce Rumors
Rumors about Swathi's divorce first ignited when she deleted all her wedding pictures with Vikas from her social media accounts:
Subramaniapuram Swathi-க்கு Divorce-ஆ😱 Swathi Reddy-க்கு நடந்தது என்ன?

VIDEO: https://t.co/mzbHZ1lM7Y#swathireddy #subramaniapuram #actressswathi #tamilcinema #cineulagam pic.twitter.com/xrQd5Z0KQd

— Cineulagam (@cineulagam) July 22, 2023
This act raised eyebrows and prompted fans and followers to speculate about the state of their marriage. It's worth mentioning that this isn't the first time such rumors have circulated.
In 2020, similar speculations arose when Swathi removed all pictures and videos featuring her husband from Instagram. She clarified at the time, stating that it was done to clear her profile and held no deeper significance.
Swathi Reddy's Response to Divorce Rumors
During the trailer launch event for her film "Month of Madhu" in Hyderabad, Swathi faced questions about the ongoing divorce speculations. A journalist asked her about the rumors, to which she responded:
"Nenu ivva (I won't answer). I started my career at 16, and I didn't know how it would have been if social media existed back then. I would have been taken for a ride. I didn't know how to conduct myself. But now, I have a set of rules as a professional actor. I feel it's not related to the event. I will not say anything about my personal life. So, I choose not to answer your question."
This response garnered attention online, with many praising her for her refusal to comment on her personal life. Swathi emphasized that her personal matters were irrelevant to the promotional event for her film.
The Impact of Swathi's Response
Director-writer Harish Shankar took to Twitter to praise Swathi's response, commending her for maintaining her privacy and boundaries. His tweet read: "Bravo Swathi. Keep it up."
Bravo… Swathi…. 👏👏👏

Keep it up 👍👍👍👍🤗🤗🤗🤗 pic.twitter.com/jJHRkg2I3Z

— Harish Shankar .S (@harish2you) September 26, 2023
Swathi's stance on not discussing her personal life resonated with many, highlighting the importance of setting boundaries between personal and professional life, especially in the world of social media.
About the lives of these well-known individuals:
About Swathi's Upcoming "Month of Madhu"
"Month of Madhu" is an upcoming film starring Swathi Reddy and Naveen Chandra in lead roles. The film is directed by Srikanth Nagothi and is slated for a theatrical release on October 6. During the trailer launch event, Swathi was seen warmly interacting with actor Sai Dharam Tej, who attended as a guest.
Swathi Reddy's career in South Indian cinema has been marked by talent and dedication. While her recent divorce rumors have captured public attention, Swathi's decision not to comment on her personal life demonstrates her commitment to maintaining her privacy.
As the speculations continue, fans eagerly await further developments, keeping a close eye on this talented actress's professional journey and personal choices. While you're here, check out Digi Hind News for intriguing stories about other recognized figures.